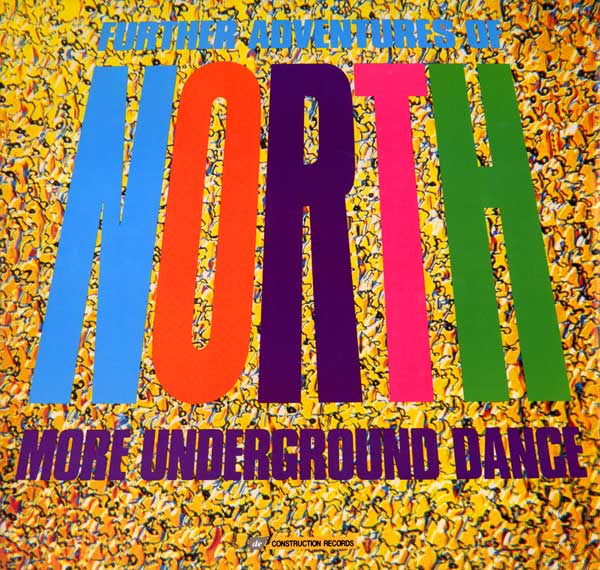 Various - Further Adventures Of North - More Underground Dance
UK 1989 12" Single; deConstruction: PT 43372
4:31 Annette "Dream 17 (Derrick May Remix)"
Released:

December 1989 [as per Mixmag Advert from December 1989].
Credits:
DREAM 17 REMIX (Close / Pickering / Topping / R. Rouge) (4.30)
BMG Music Publishing Ltd. / Zomba Music (Pub.) Ltd.
Produced by T-Coy / R. Rouge.
Remixed by Derrick May.
Comments:
Annette are Gerald (using the pseudonym 'R. Rouge' aka 'Ricky Rouge') and T-Coy.

T-Coy is an early Manchester-based UK house project of Mike Pickering (Hacienda DJ, Quando Quango, M-People), Simon Topping (A Certain Ratio) and Ritchie Close. 'T-Coy' allegedly stands for 'Take Care Of Yourself'.

This is the 12" single lifted off the 'NORTH: The Sound Of The Dance Underground' album, and remixed by Derrick May.

Original versions features on that LP, a deConstruction Greatest Hits album and also the 'Viva Hacienda' compilation.
The mix was finally issued on CD - 'Test Four' - to date, this is the only place to find this mix on CD.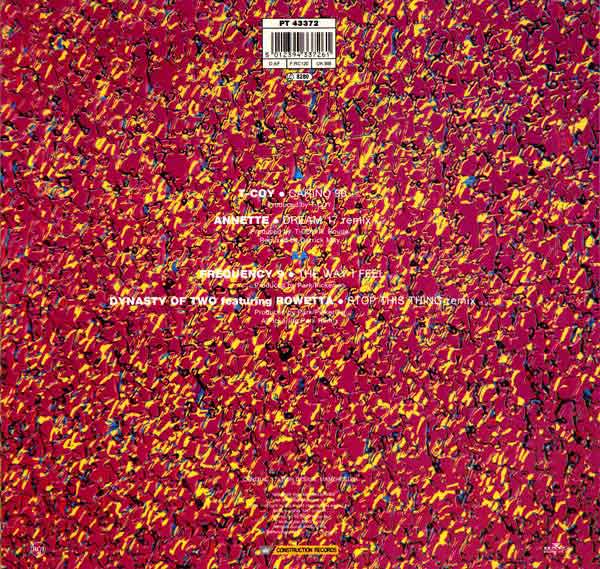 Various - Further Adventures of North - More Underground Dance - UK 12" Single - Back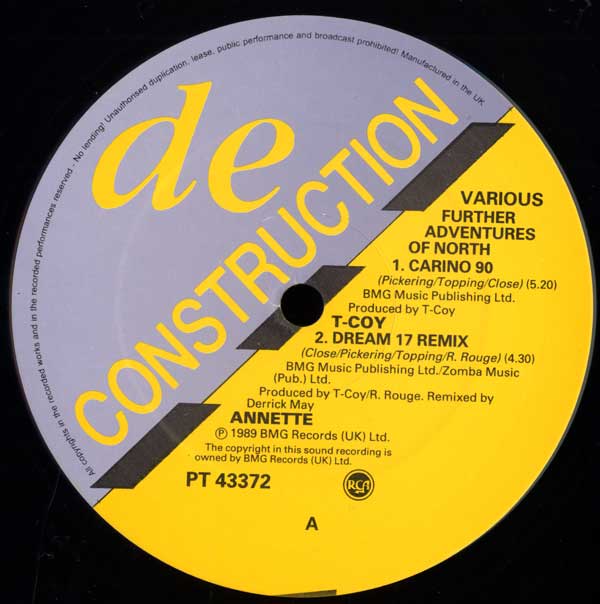 Various - Further Adventures of North - More Underground Dance - UK 12" Single - Side A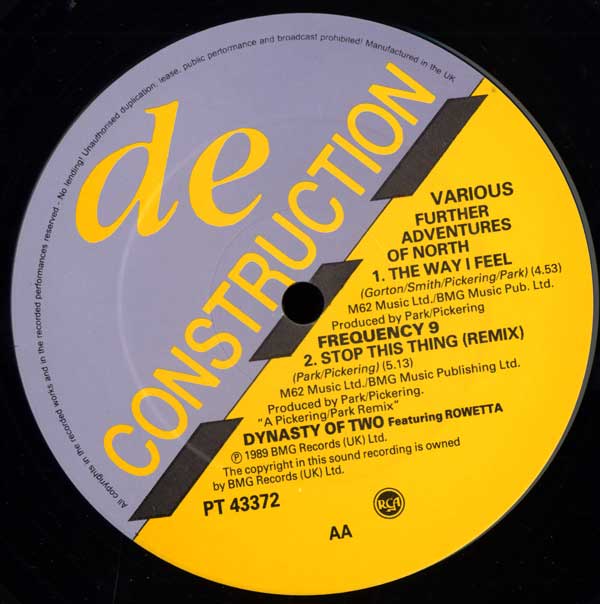 Various - Further Adventures of North - More Underground Dance - UK 12" Single - Side B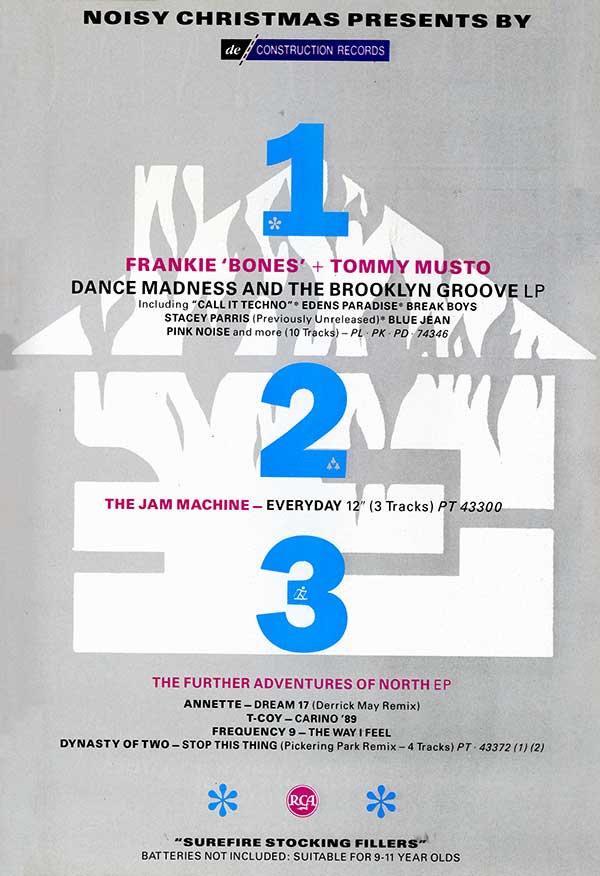 Various - Further Adventures of North - More Underground Dance - UK Advert - Mixmag (12/1989)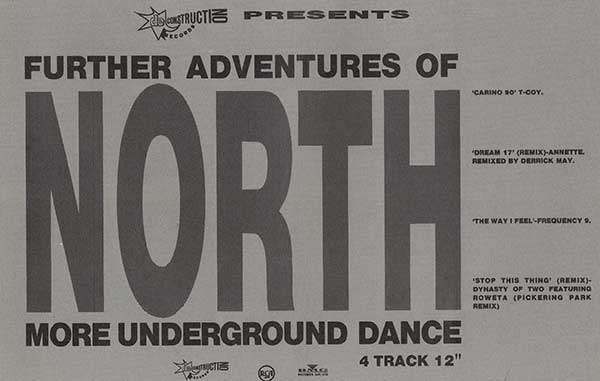 Various - Further Adventures of North - More Underground Dance - UK Advert - Record Mirror (20/01/1990)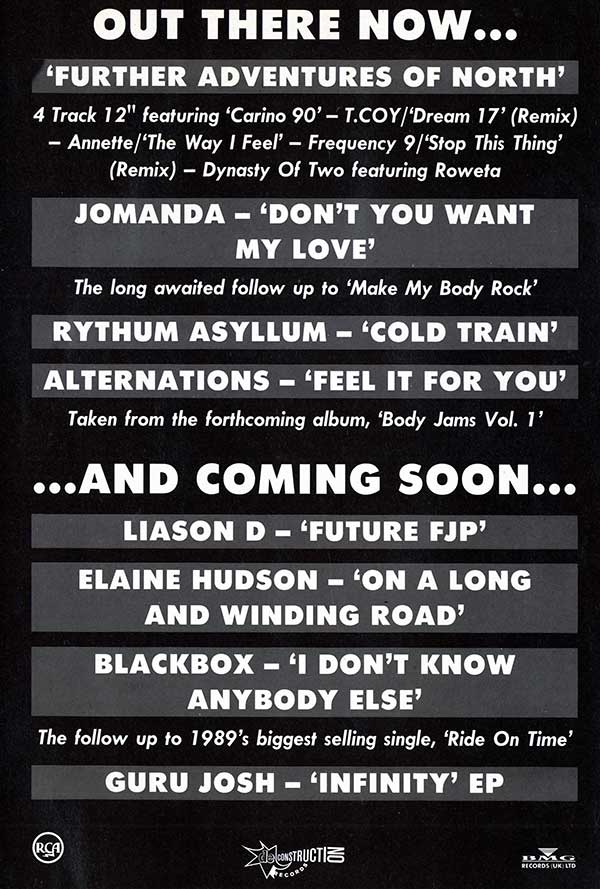 Various - Further Adventures of North - More Underground Dance - UK Advert - Mixmag (02/1990)