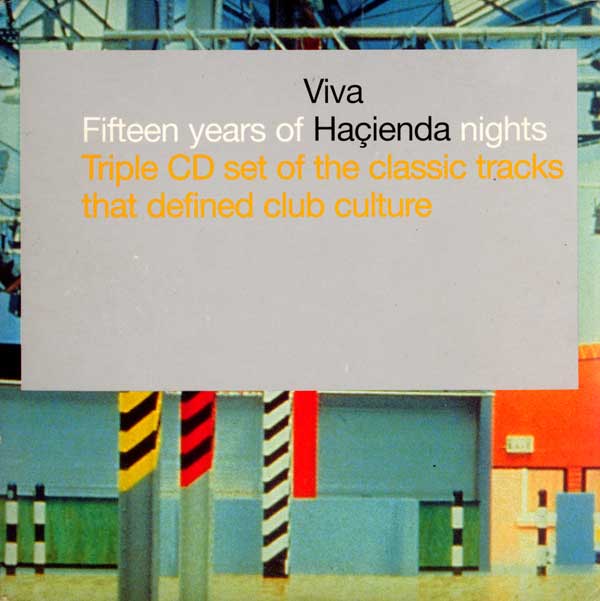 Various - Viva Haçienda - Fifteen Years Of Haçienda Nights
UK 1997 3xMC; deConstruction / BMG: 74321 48655 4
UK 1997 3xCD; deConstruction / BMG: 74321 48655 2
3:52 Annette "Dream 17" (Edit)
Released:

26th May 1997.
Credits:
Written by Pickering / Close / Topping / R. Rouge.
BMG Music Publishing Ltd. / Skysaw Music.
(C) 1988 BMG Entertainment International UK & Ireland Ltd.
Produced by T-Coy / R. Rouge.
Comments:
Compilation of Hacienda dance music that includes Gerald's involvement (as Ricky Rouge) with Annette (who also includes T-Coy aka Mike Pickering & others - of M-People and well-known Hacienda dj). Other tracks on the album include a mix-up of New Order & Rockers Revenge with a mix of Confusion / Walking On Sunshine. Rhythim Is Rhythim, Loleatte Holoway, Deee Lite, Joyce Sims, Mr Fingers, L'il Louis, Basement Jaxx, Paperclip People, and Armand van Helden are amongst the other artists who have songs on this very fine compilation.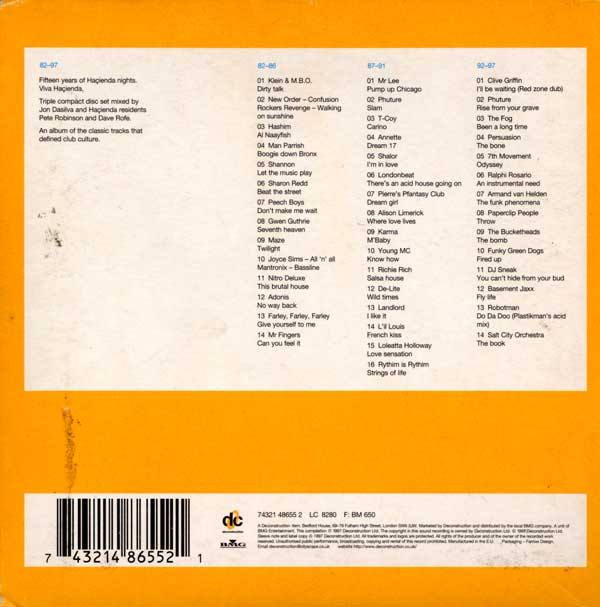 Various - Viva Haçienda - Fifteen Years Of Haçienda Nights - UK 3 x CD - Back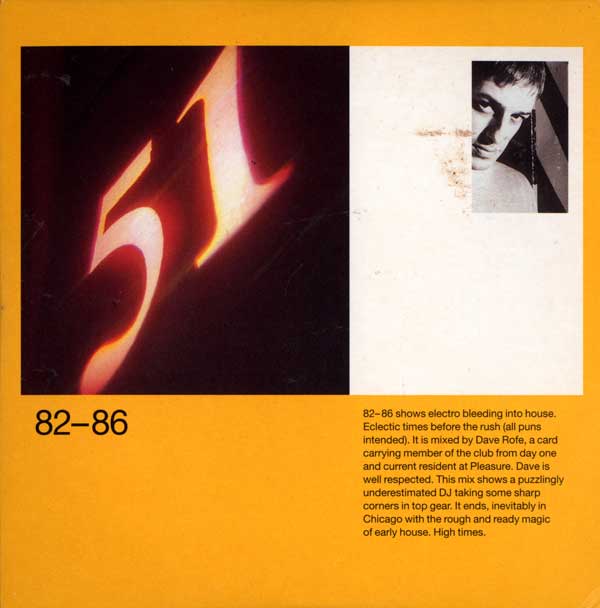 Various - Viva Haçienda - Fifteen Years Of Haçienda Nights - UK 3 x CD - CD 1 - Front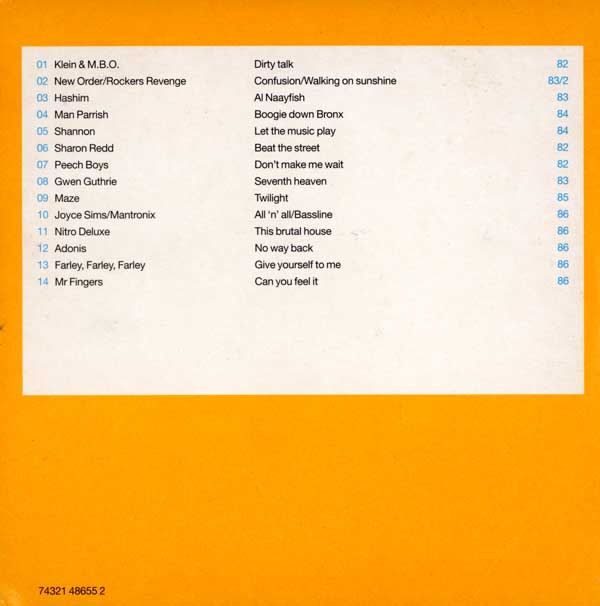 Various - Viva Haçienda - Fifteen Years Of Haçienda Nights - UK 3 x CD - CD 1 - Back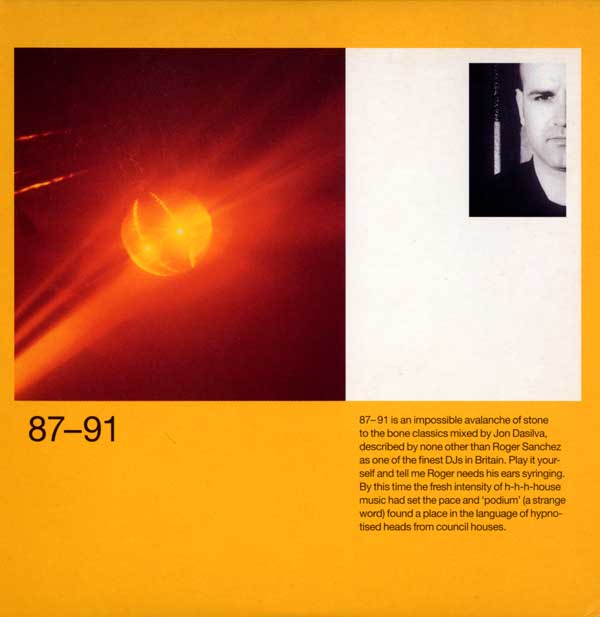 Various - Viva Haçienda - Fifteen Years Of Haçienda Nights - UK 3 x CD - CD 2 - Front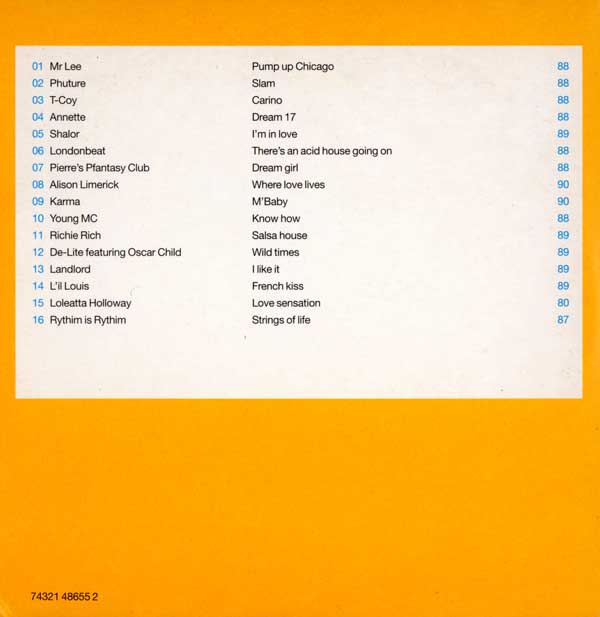 Various - Viva Haçienda - Fifteen Years Of Haçienda Nights - UK 3 x CD - CD 2 - Back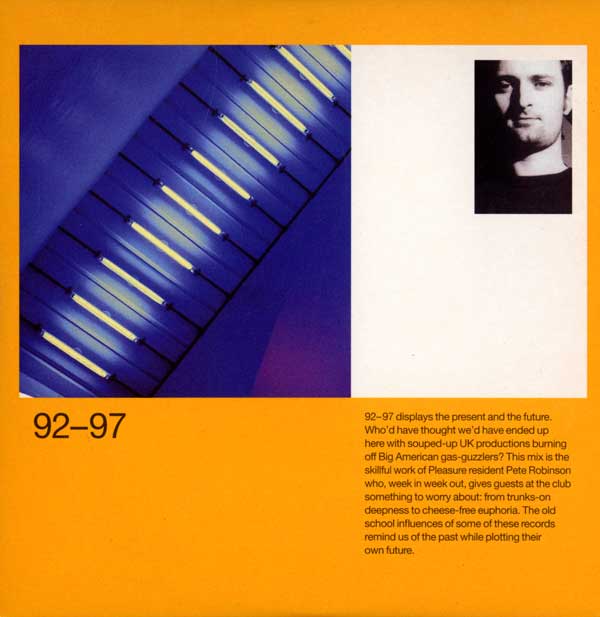 Various - Viva Haçienda - Fifteen Years Of Haçienda Nights - UK 3 x CD - CD 3 - Front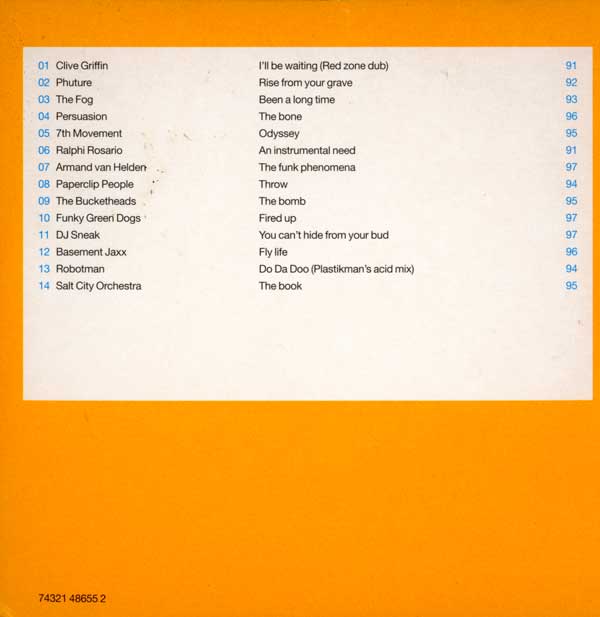 Various - Viva Haçienda - Fifteen Years Of Haçienda Nights - UK 3 x CD - CD 3 - Back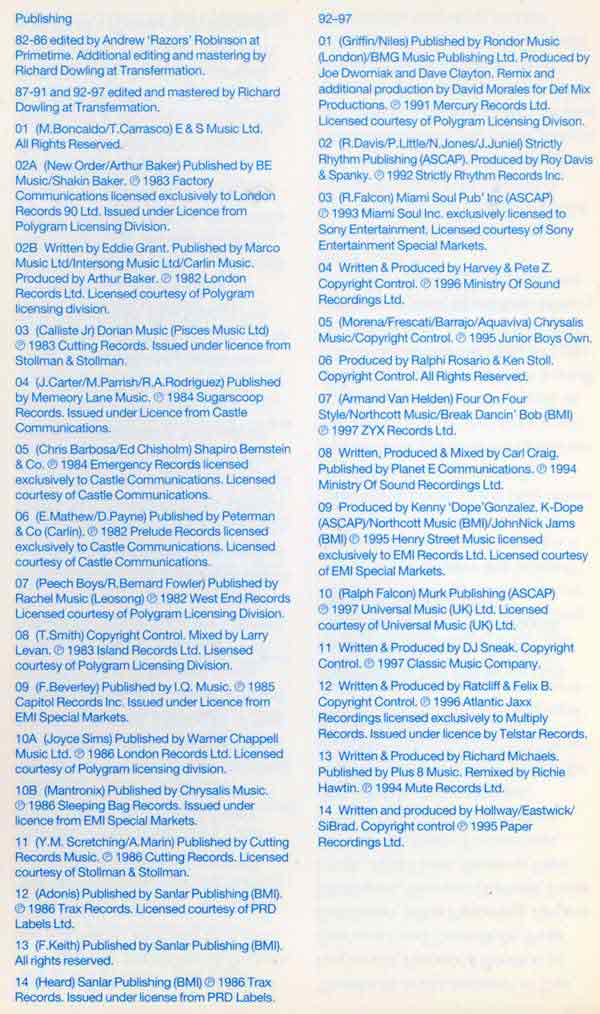 Various - Viva Haçienda - Fifteen Years Of Haçienda Nights - UK 3 x CD - Credits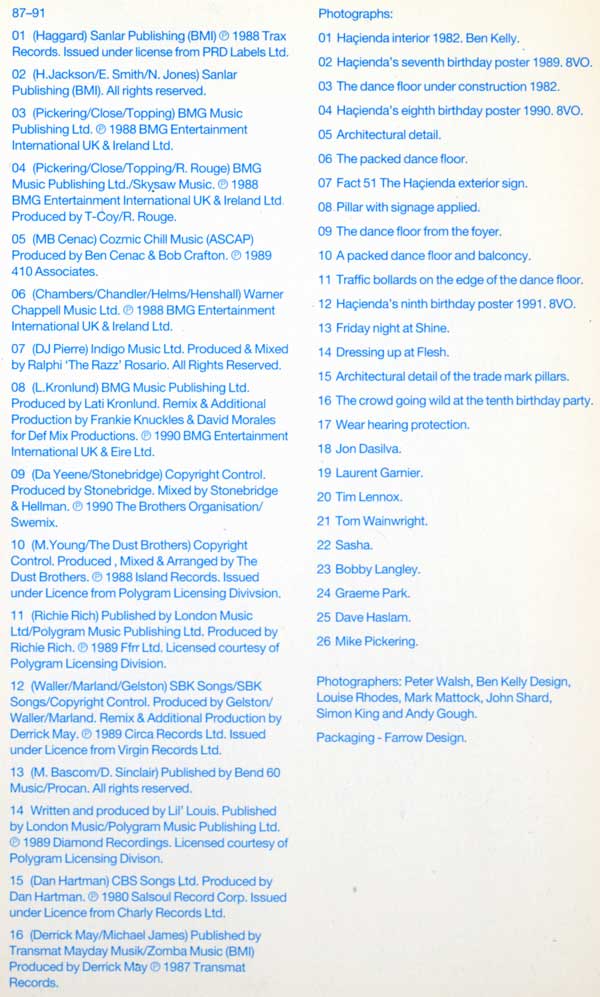 Various - Viva Haçienda - Fifteen Years Of Haçienda Nights - UK 3 x CD - Credits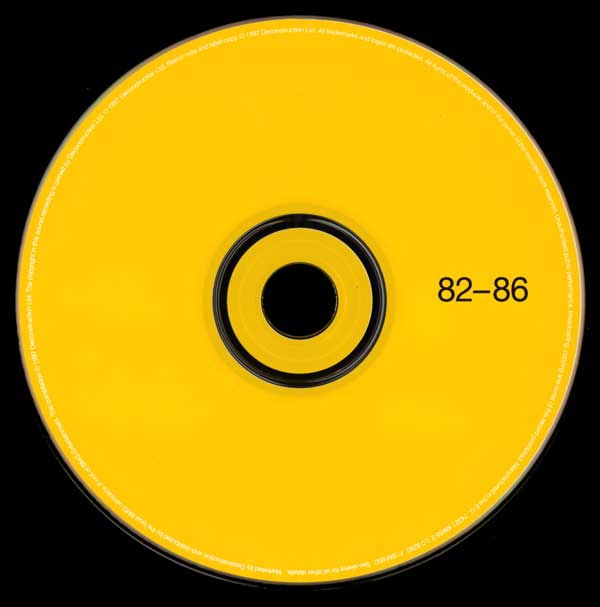 Various - Viva Haçienda - Fifteen Years Of Haçienda Nights - UK 3 x CD - CD 1 - CD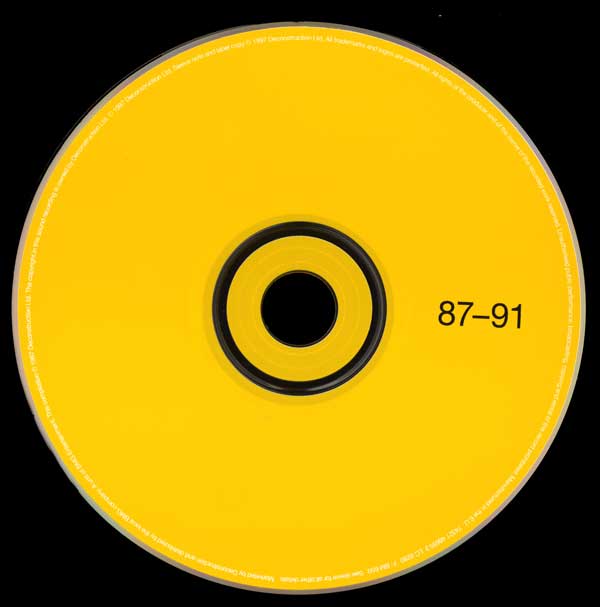 Various - Viva Haçienda - Fifteen Years Of Haçienda Nights - UK 3 x CD - CD 2 - CD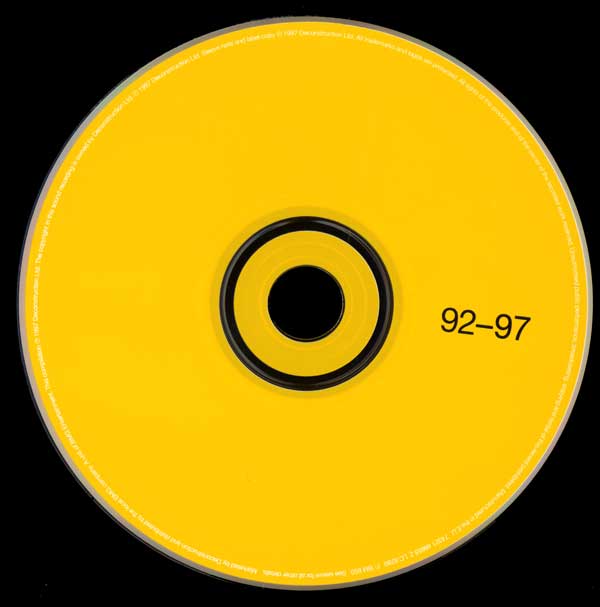 Various - Viva Haçienda - Fifteen Years Of Haçienda Nights - UK 3 x CD - CD 3 - CD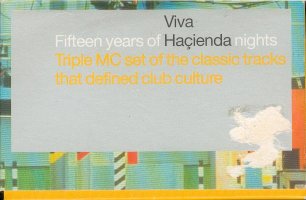 Various - Viva Haçienda - Fifteen Years Of Haçienda Nights - UK 3 x MC - Front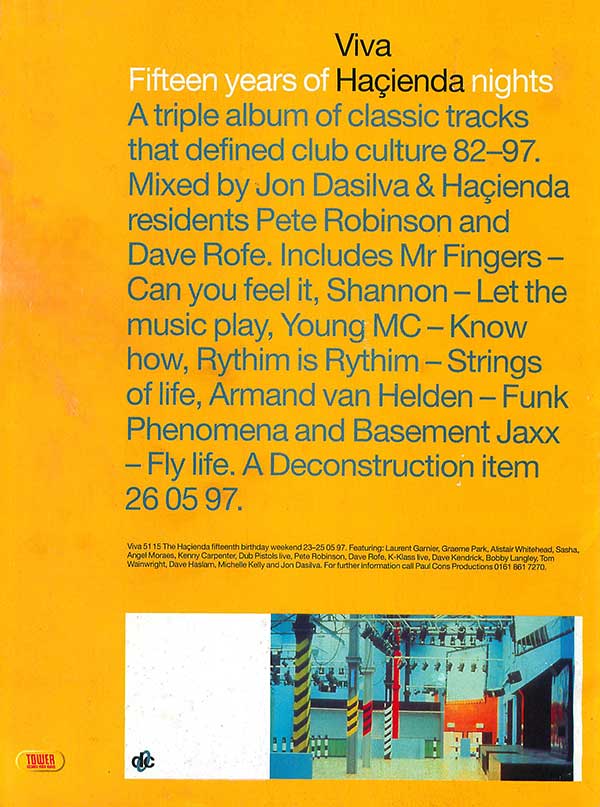 Various - Viva Haçienda - Fifteen Years Of Haçienda Nights - UK Advert - Muzik Magazine (06/1997)