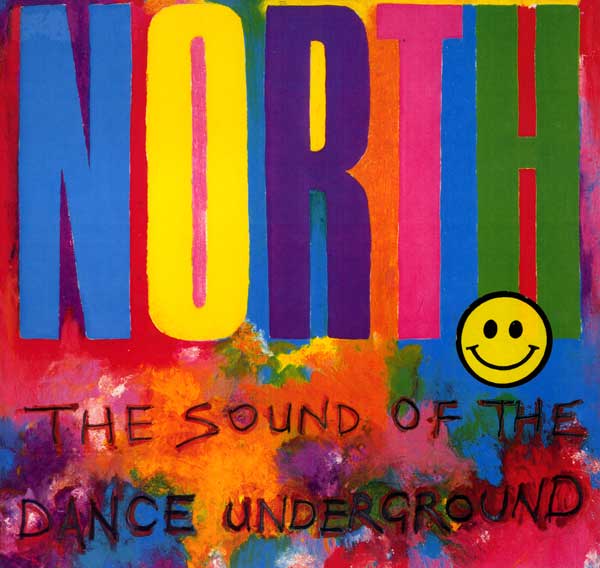 Various - North The Sound Of The Dance Underground
UK 1988 2xLP; RCA / deConstruction: PL 71939
UK 1988 MC; RCA / deConstruction: PK 71939
UK 1988 CD; RCA / deConstruction: PD 71939
4:25 Voodoo Ray
6:17 Annette - Dream 17
Released:

November 1988.
Credits:
"Dream 17" written by Close, Pickering, Topping, R. Rouge.
"Voodoo Ray" written by Gerald.
Comments:
One of the first compilations that included "Voodoo Ray", and thus helped to propel it into the mainstream. The record (compiled by Mike Pickering - now of 'M People') includes another Gerald track, "Dream 17", under the name "Annette".

Annette are Gerald (using the pseudonym 'R. Rouge' aka 'Ricky Rouge') and T-Coy.

T-Coy is an early Manchester-based UK house project of Mike Pickering (Hacienda DJ, Quando Quango, M-People), Simon Topping (A Certain Ratio) and Ritchie Close. 'T-Coy' allegedly stands for 'Take Care Of Yourself'.

A remixed version of "Dream 17" by Derrick May appeared on a 12" single: "Further Adventures of North: More Underground Dance" - also on Mike Pickering's deConstruction label.
An article printed on the inner sleeve:

"It was summer 1986 and clubs in London are rocking to the sounds of east coast hip hop and Washington Go Go. Meanwhile, dancefloors 'North of Watford' (especially in Nottingham, Sheffield and Manchester) are crammed with people jacking to a new sound from Chicago called "house", and for two years a north/south divide of a different kind was established.

Summer 1988 reads very differently with whole nation rapidly becoming one jacking zone. Clubs are now overflowing with people trance dancing to a form of music that they once ignored. DJ's who once dismissed house music as hi-energy are now exclusively playing house and a whole new culture is born.

But what of the north? The jacking continues more fervently than ever, the smileys and ecstasy are evident but its not just acid that's being played but all forms of house. And at the centre of it all is Manchester's Ha'ienda. For almost three years Friday's Nude night has been packed, and this album is a direct result of this Friday madness.

Nude night dj Mike Pickering is one of three musicians who make T-Coy who have produced some of the tracks on this album as well as contributing two (including their classic and demand debut "Carino"). The tracks on this album are honest. The people who made these records are not bandwagon jumping. Sheer enthusiasm for house and weekly visits to the clubs of the north have inspired them to make these records.

From the awesome and hypnotic 'Voodoo Ray' by "A Guy Called Gerald" to the manic glory of Frequency 9's 'Get On One', many styles of house are covered here. Witness the sheer delight of 'Dream 17' by Annette and the tongue in cheek 'Mega Trip' by "Masters Of Acid". Every track is as diverse as the people who made them. These people have helped establish the northern clubs as the home of house. The northern house continues to grow and be influenced by a number of diverse styles. Like hip hop, the genre is here to stay and will develop. Trends come and go and soon fashion will be dictating a new soundtrack for some clubgoers, but in the north the house scene now resembles the northern soul scene in terms of it's dedication and fanaticism. Almost three years ago the north adopted house and "north" sees it coming of age. As long as house music packs the dancefloors with sweaty bodies then the story of "north" will continue....this one run run and run....

Graeme Park (Nottingham)"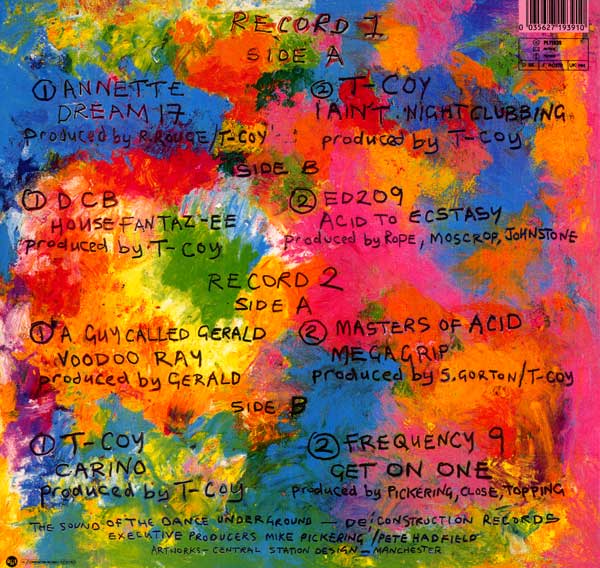 Various - North The Sound Of The Dance Underground - UK 2xLP - Back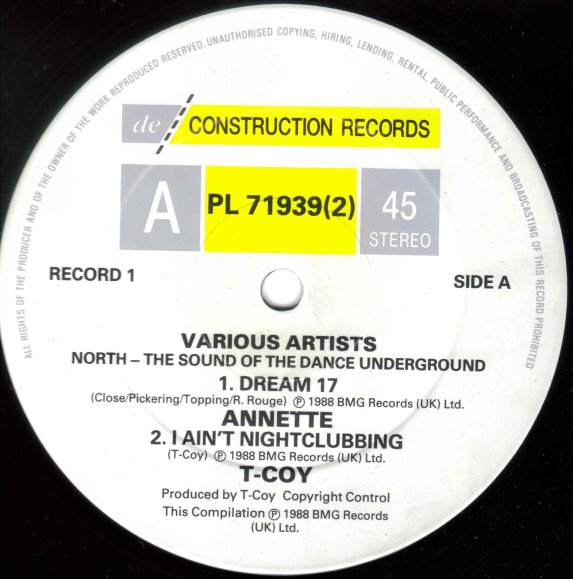 Various - North The Sound Of The Dance Underground - UK 2xLP - Record 1 - Side A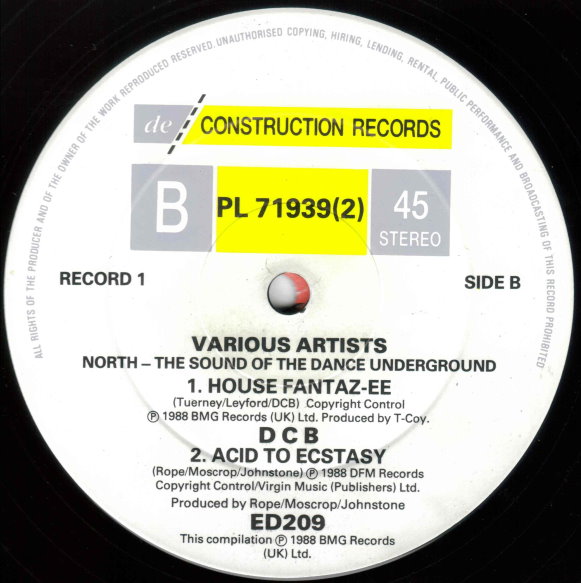 Various - North The Sound Of The Dance Underground - UK 2xLP - Record 1 - Side B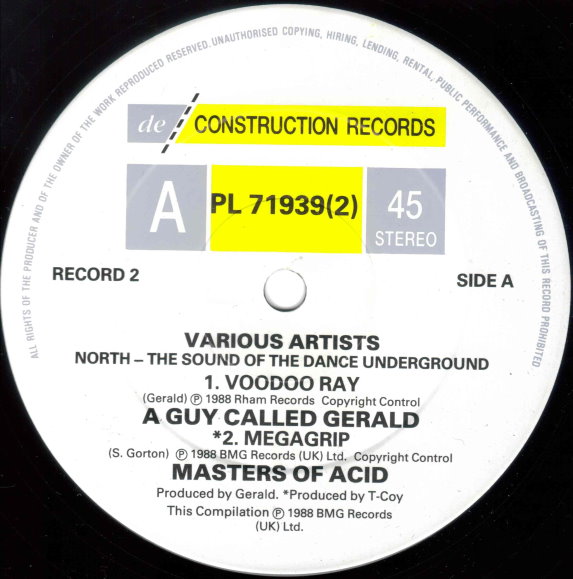 Various - North The Sound Of The Dance Underground - UK 2xLP - Record 2 - Side A
Various - North The Sound Of The Dance Underground - UK 2xLP - Record 2 - Side B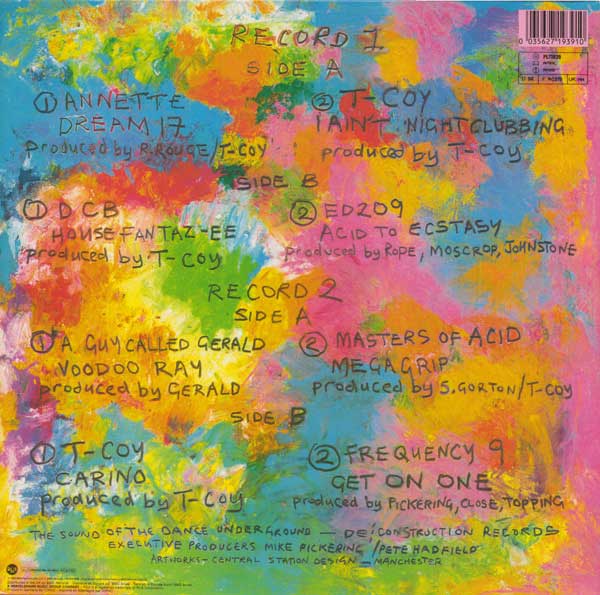 Various - North The Sound Of The Dance Underground - EU 2xLP - Front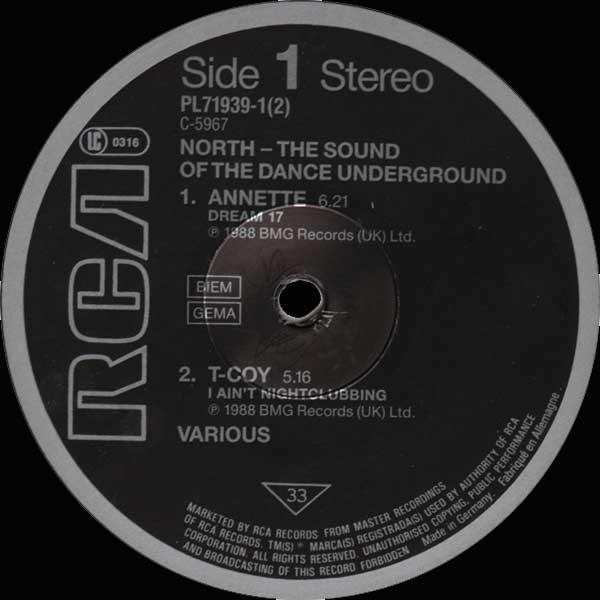 Various - North The Sound Of The Dance Underground - EU 2xLP - Record 1 - Side 1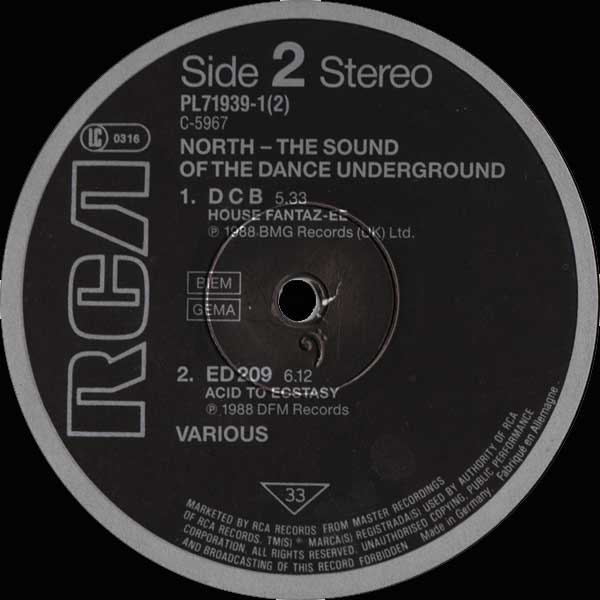 Various - North The Sound Of The Dance Underground - EU 2xLP - Record 1 - Side 2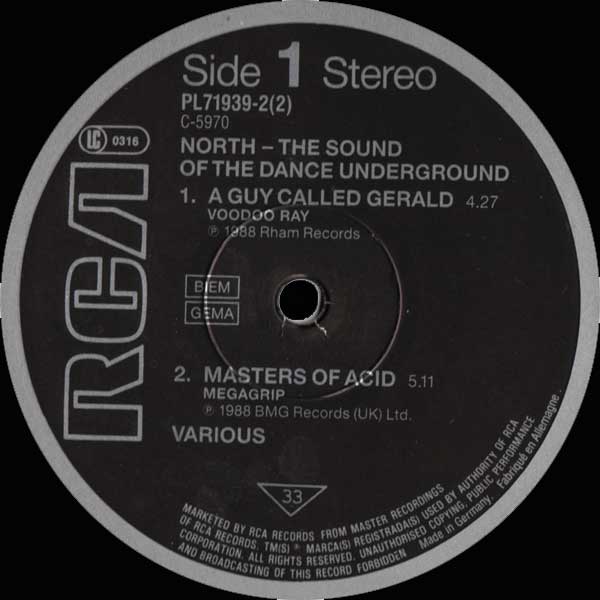 Various - North The Sound Of The Dance Underground - EU 2xLP - Record 2 - Side 1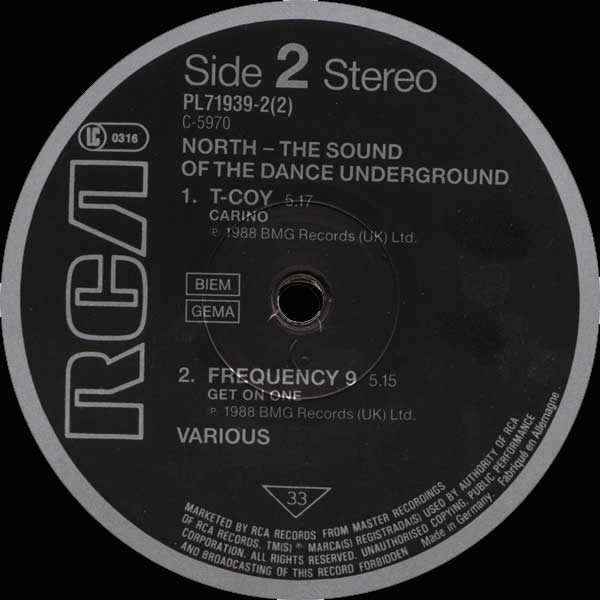 Various - North The Sound Of The Dance Underground - EU 2xLP - Record 2 - Side 2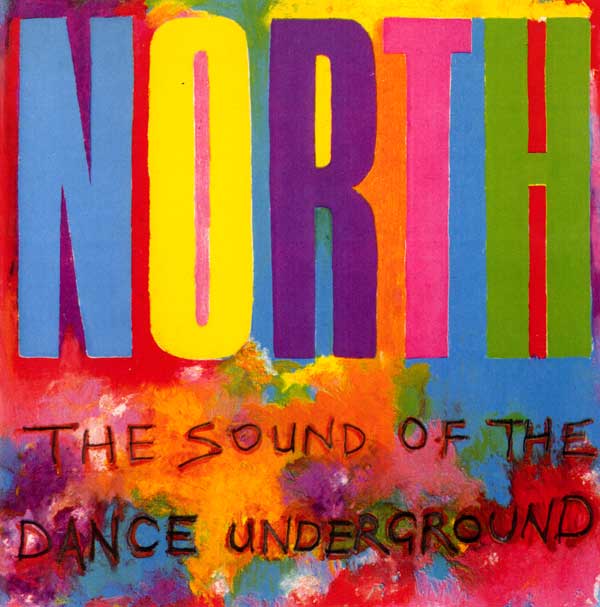 Various - North The Sound Of The Dance Underground - UK CD - Front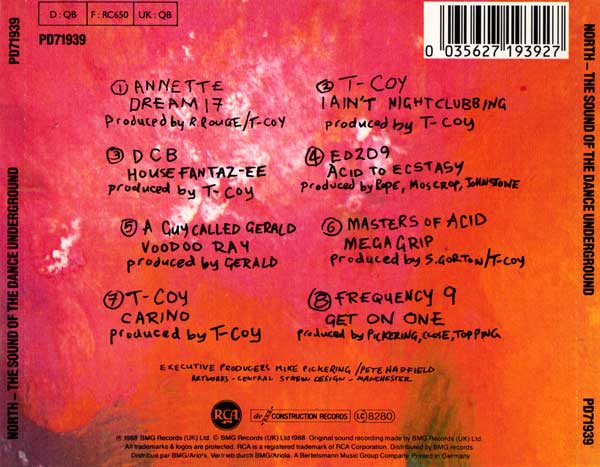 Various - North The Sound Of The Dance Underground - UK CD - Credits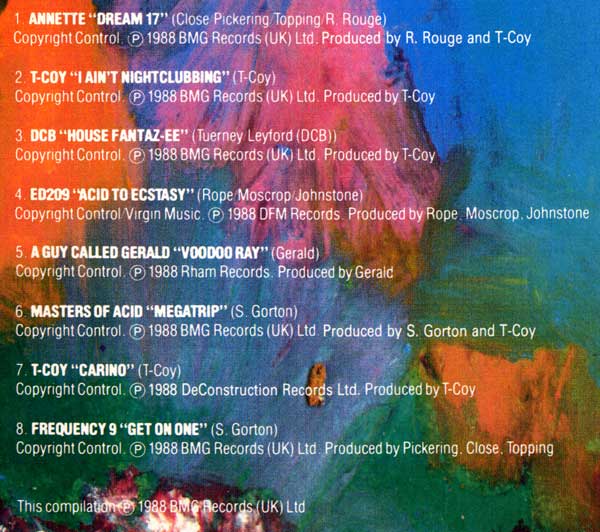 Various - North The Sound Of The Dance Underground - UK CD - Credits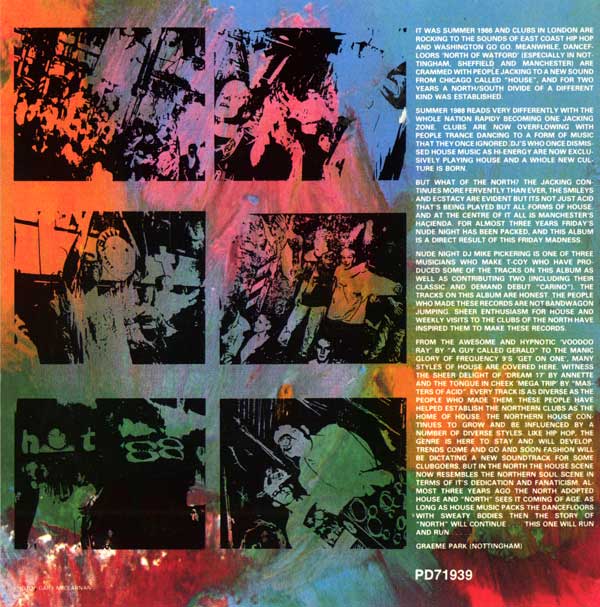 Various - North The Sound Of The Dance Underground - UK CD - Inner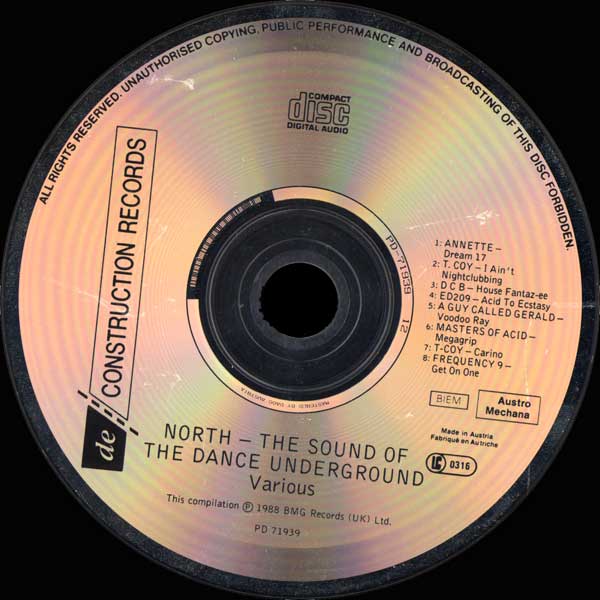 Various - North The Sound Of The Dance Underground - UK CD - CD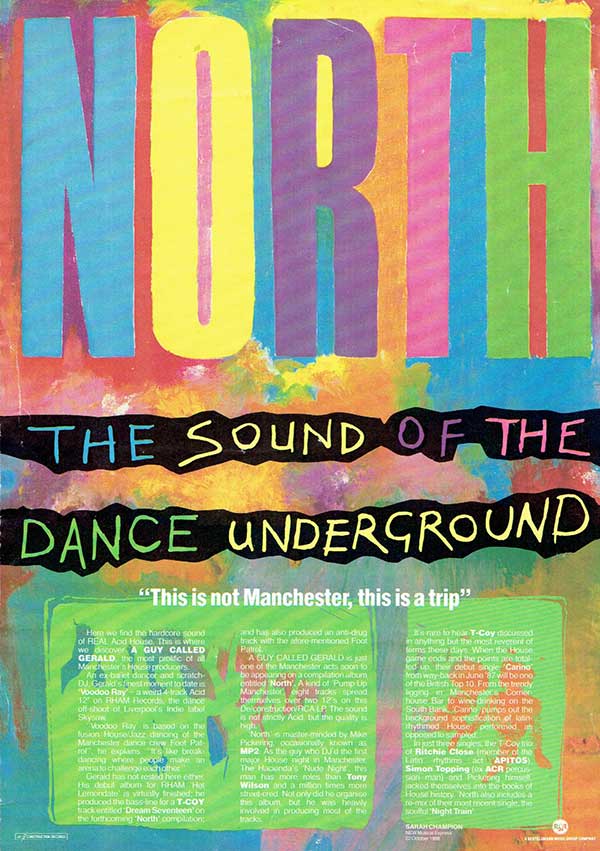 Various - North The Sound Of The Dance Underground - UK Advert