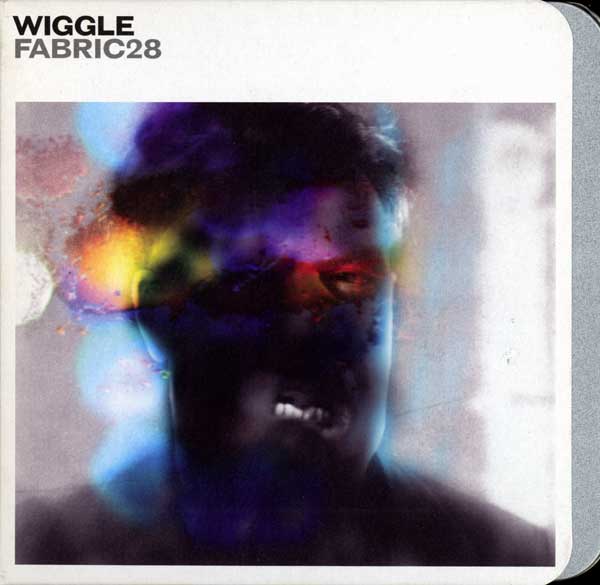 Various - Wiggle - Fabric 28
UK 2006 CD; Fabric London: FABRIC 55P [Promo]
UK 2006 CD; Fabric London: FABRIC 55
4:18 Annette "Dream 17 (Nathan Coles & Dave Coker Love Your Feel Mix)"
Released:
April 2006 (Promo) / 15th May 2006 (Commercial).
Credits:
18 ANNETTE DREAM 17 (NATHAN COLES & DAVE COKER LOVE YOUR FEEL MIX)
PRODUCED BY R.ROUGE AND T-COY.
WRITTEN BY TOPPING, PICKERING, CLOSE, ROUGE.
VOCALS BY ANNETTE.
PUBLISHED BY BMG MUSIC PUBLISHING LTD. / SKYSAW MUSIC
(P) 1988 BMG RECORDS (UK) LTD
Comments:
Annette is T-Coy (Mike Pickering & others - of M-People and well-known Hacienda dj).
The track, "Dream 17", originally appeared on the album, "North: The Sound Of The Dance Underground" - which also included "Voodoo Ray". This was then subsequently issued as both a 7" and 12" single on deConstruction Records.
A remixed version of "Dream 17" by Derrick May appeared on a 12" single: "Further Adventures of North: More Underground Dance" - also on Mike Pickering's deConstruction label, as well as the compilation "Test Vol 4" and "Test: The Box" on Nova records.
https://www.fabriclondon.com/store/fabric-28.html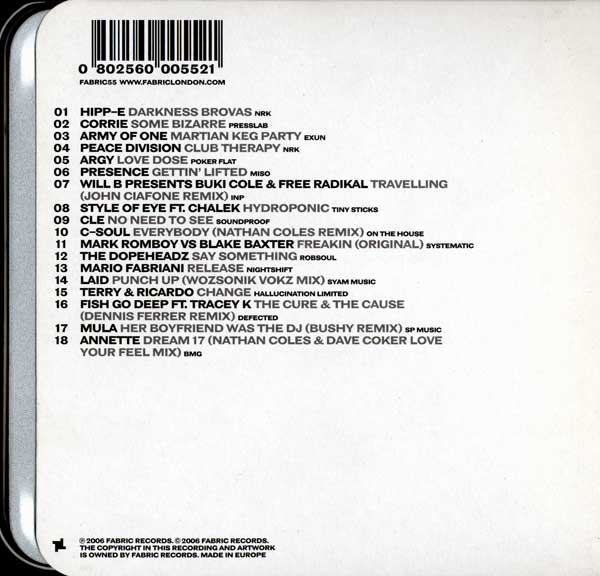 Wiggle - Fabric 28 - UK CD - Back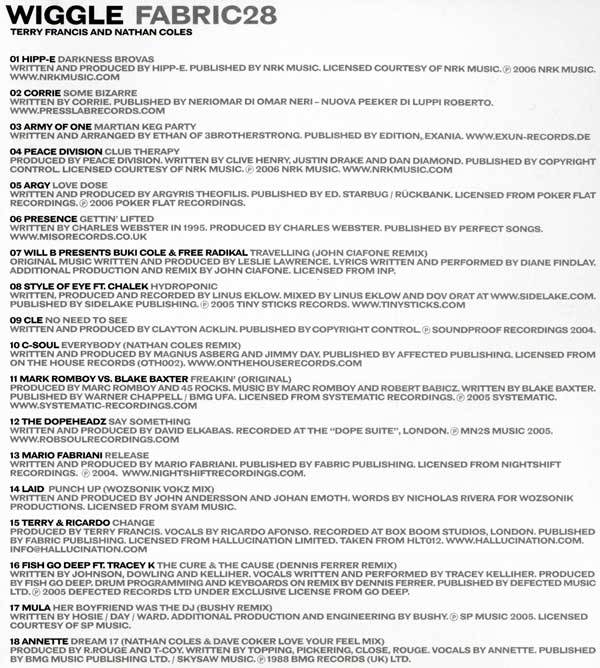 Wiggle - Fabric 28 - UK CD - Credits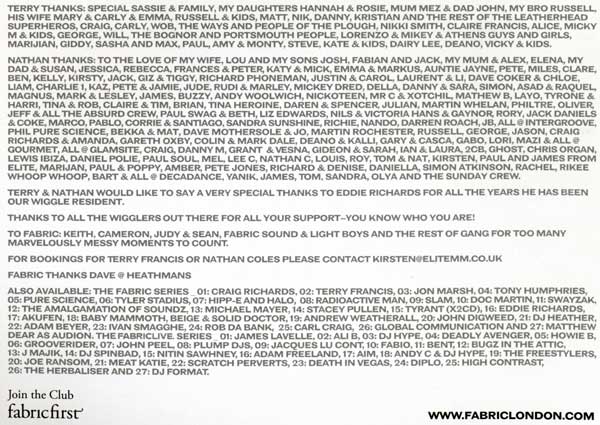 Wiggle - Fabric 28 - UK CD - Credits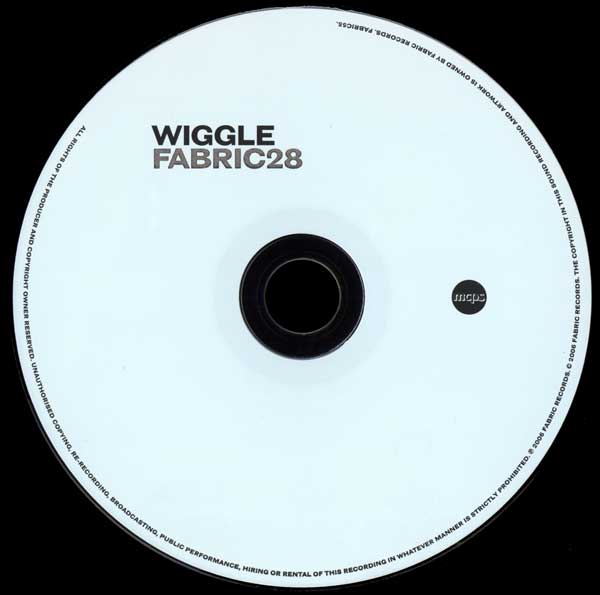 Wiggle - Fabric 28 - UK CD - CD