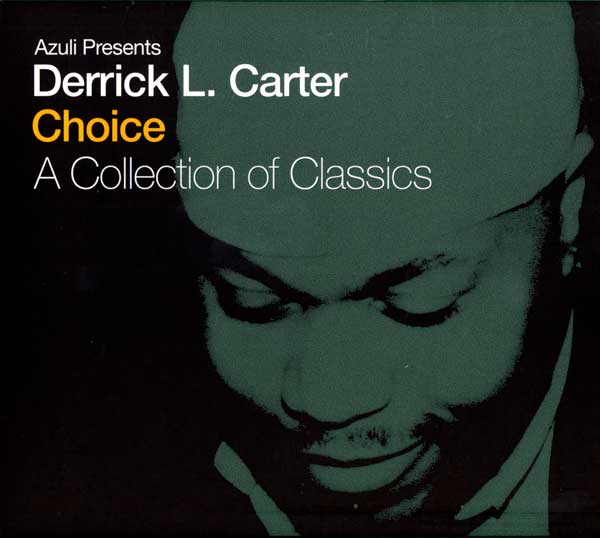 Various - Azuli Presents - Derrick L. Carter - Choice - A Collection Of Classics
UK 2003 CD; Azuli: AZCD24
4:41 Trip City (Milton Keynes Mix) [Edit]
Released:

22nd September 2003
Credits:
A GUY CALLED GERALD Trip City (Milton Keynes Mix)
Written By Gerald Simpson.
Remixed By Derrick May.
Published By Zomba Music Publishers Ltd.
©1990 Sony Music Entertainment (UK) Ltd.
Licensed Courtesy Of Sony Music Entertainment (UK) Ltd.
Comments:
This is a mix album, and so the track timing is different to that on the Automanikk single.

The remix of "Trip City" is by Derrick May. The vinyl version does *NOT* include "Trip City".

Derrick Carter: "Originally I was after the cassette mix that accompanied the book "FX". I used to play this song on a 4-trk tape deck that I would take to gigs with me. That is, until the ever lovely Chicago Police Department raided one of our Substance loft parties and during the inspection of the premises someone (read: officer) poured an entire cup of beer into it. I picked up my precious little machine and beer just came raining out. Oh the pain."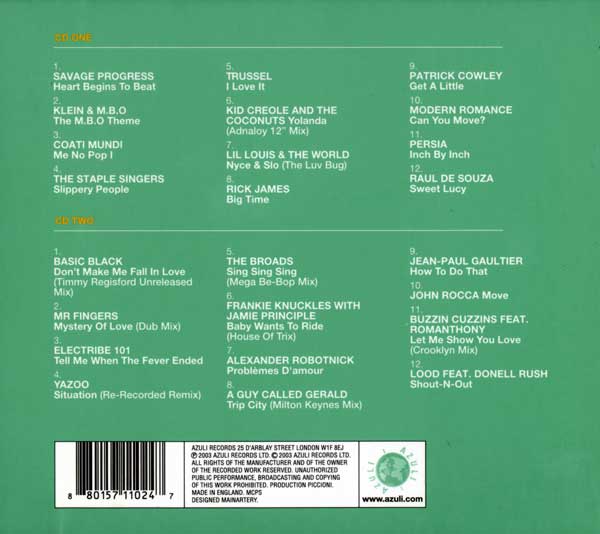 Various - Azuli Presents - Derrick L. Carter - Choice - A Collection Of Classics - UK 2xCD - Back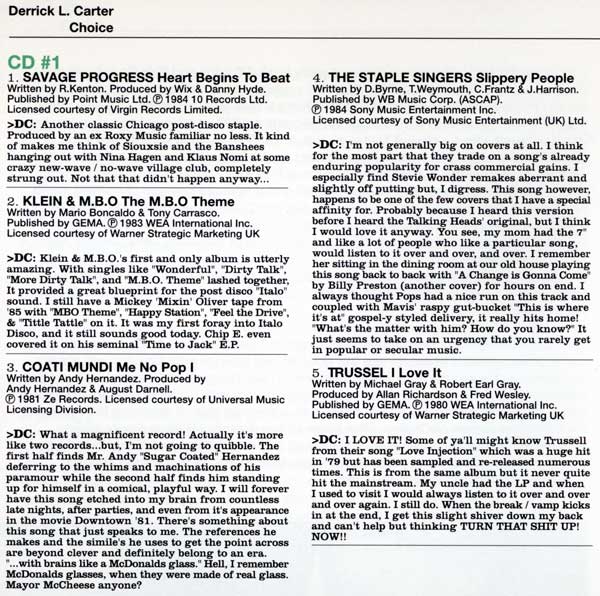 Various - Azuli Presents - Derrick L. Carter - Choice - A Collection Of Classics - UK 2xCD - Credits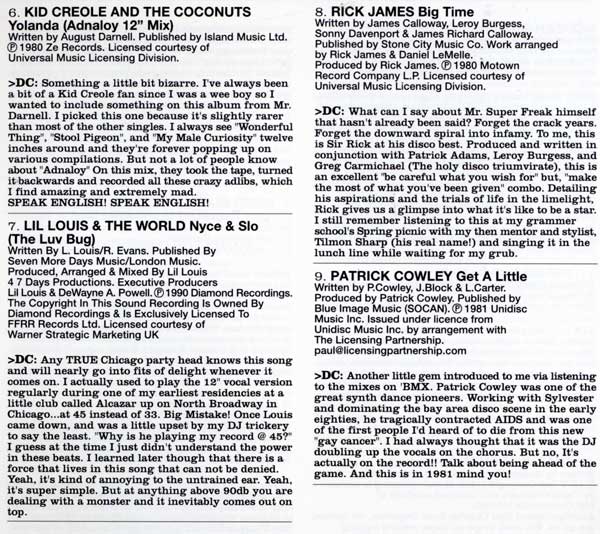 Various - Azuli Presents - Derrick L. Carter - Choice - A Collection Of Classics - UK 2xCD - Credits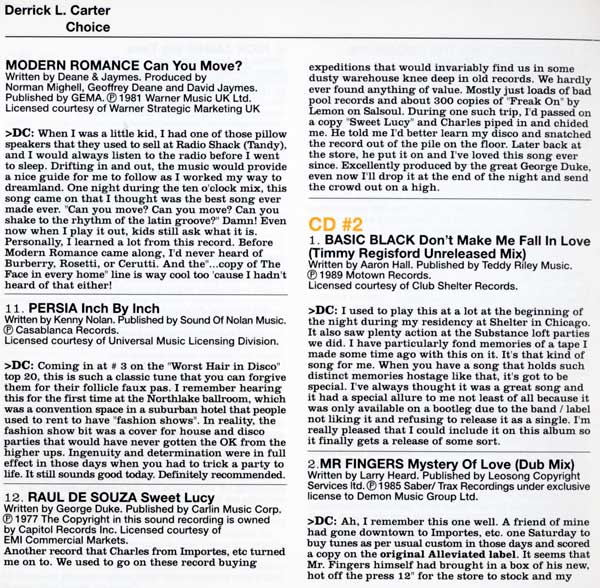 Various - Azuli Presents - Derrick L. Carter - Choice - A Collection Of Classics - UK 2xCD - Credits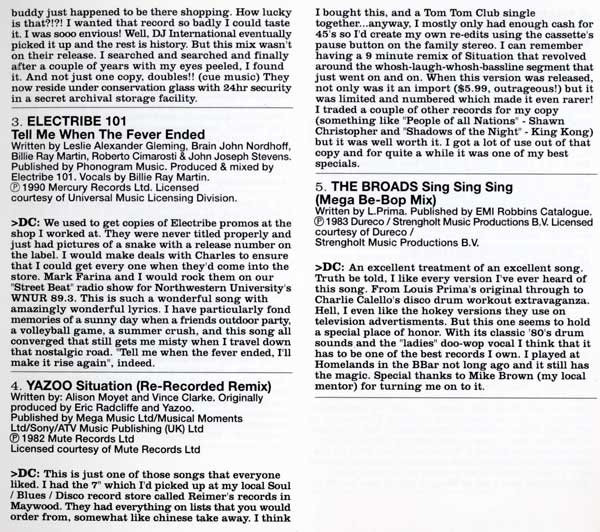 Various - Azuli Presents - Derrick L. Carter - Choice - A Collection Of Classics - UK 2xCD - Credits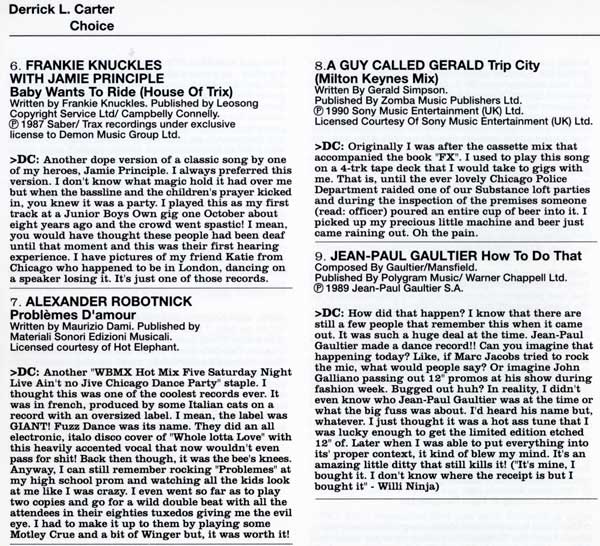 Various - Azuli Presents - Derrick L. Carter - Choice - A Collection Of Classics - UK 2xCD - Credits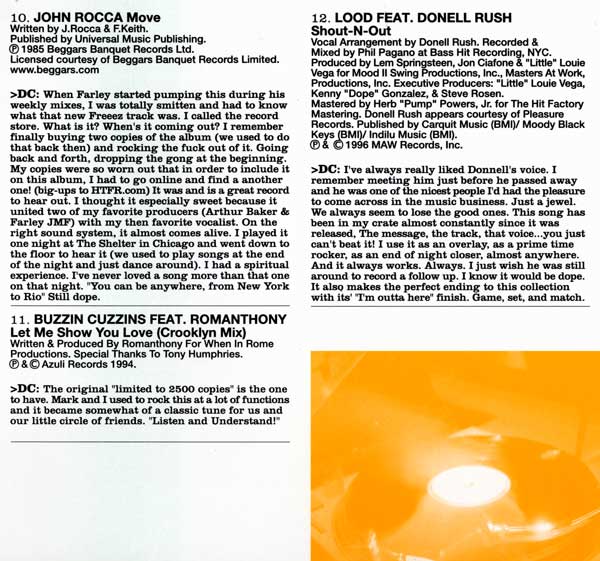 Various - Azuli Presents - Derrick L. Carter - Choice - A Collection Of Classics - UK 2xCD - Credits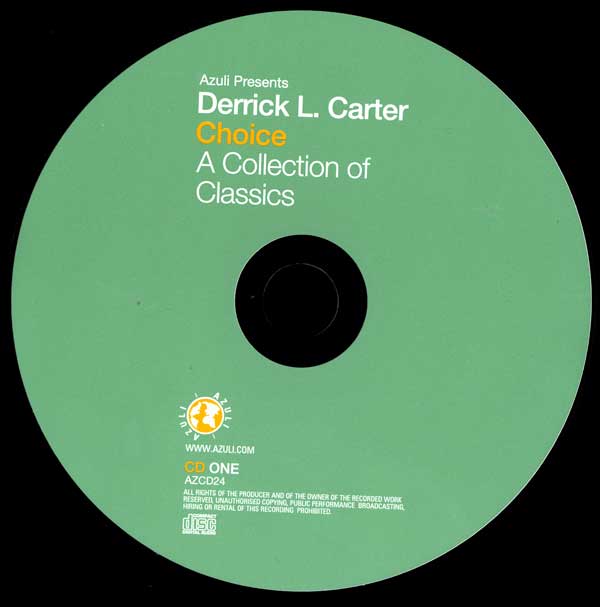 Various - Azuli Presents - Derrick L. Carter - Choice - A Collection Of Classics - UK 2xCD - CD 1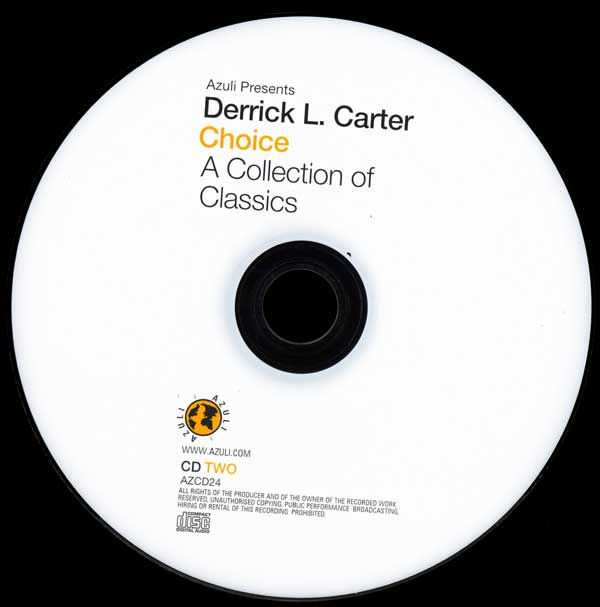 Various - Azuli Presents - Derrick L. Carter - Choice - A Collection Of Classics - UK 2xCD - CD 2