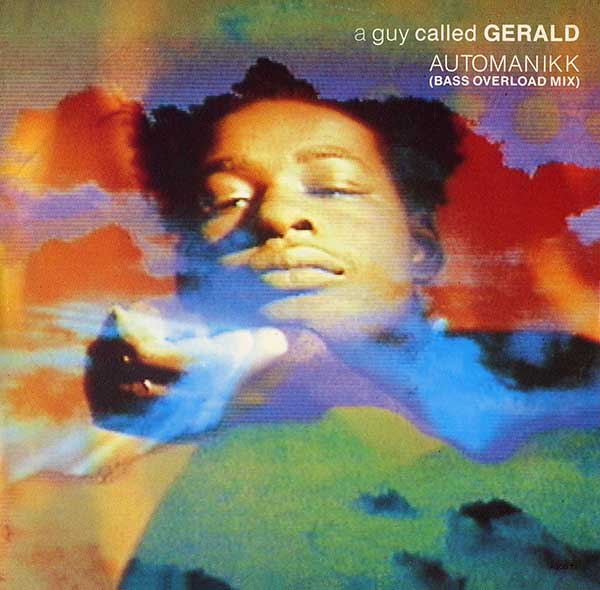 A Guy Called Gerald - Automanikk (Bass Overload Mix)
UK 1990 12" Single; CBS/Subscape: AGCG T2
NL 1990 12" Single; CBS/Subscape: AGCG T2 / 01-655861-20
SP 1990 12" Single; CBS: 655861 6 / M-15023-1990 [Promo]
SP 1990 12" Single; CBS: 655861 6 / M-15023-1990

6:14 Automanikk (Bass Overload Mix)
5:20 Automanikk (Future Mix)
5:25 Automanikk (Derrick May The Force Be With You Mix)
Released:
April 1990.
Credits:
Written by Gerald Simpson and Rohan Heath.
Produced by A Guy Called Gerald/The Fly.
Remix and additional production by Mayday (with assistance from Heychild Mahomed) for Best Beat Dance Ltd.
Press Release:
"He's Back!!
The follow up single to the brilliant "FX/Eyes Of Sorrow".
The title track of his forthcoming album.
A slammin' slab of mesmerising melodies that simply demands attention!
Spin it, love it, and above all, chart it!"
Comments:

The 'bass overload mix', 'future mix' and 'derrick may the force be with you mix' all remixed by Derrick May.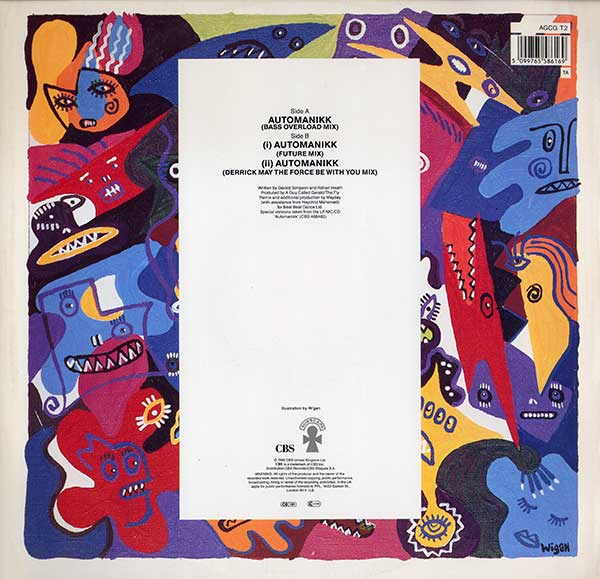 A Guy Called Gerald - Automanikk (Bass Overload Mix) - UK 12" Single - Back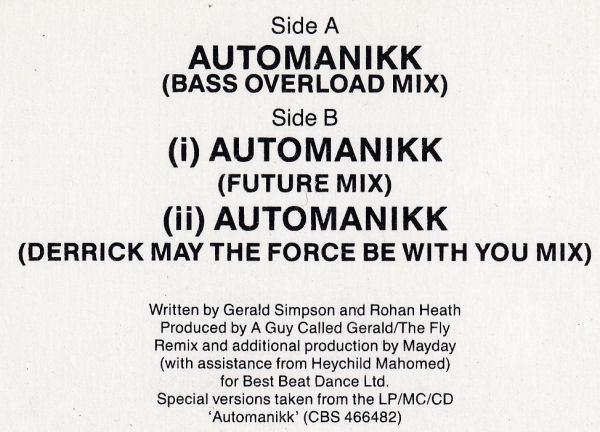 A Guy Called Gerald - Automanikk (Bass Overload Mix) - UK 12" Single - Credits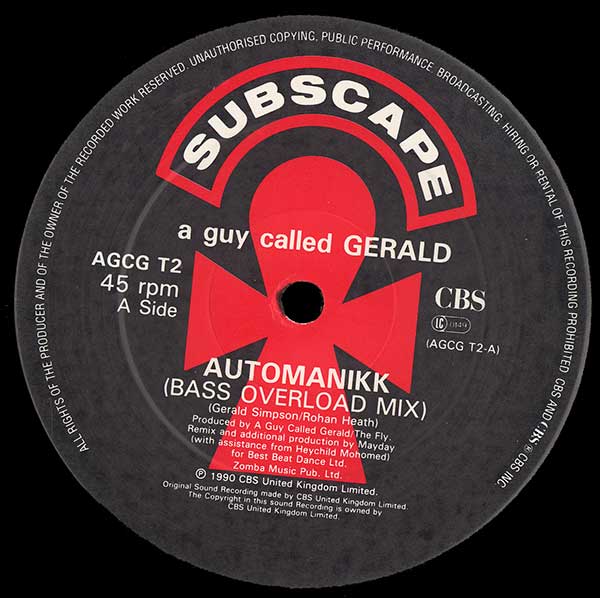 A Guy Called Gerald - Automanikk (Bass Overload Mix) - UK 12" Single - Side A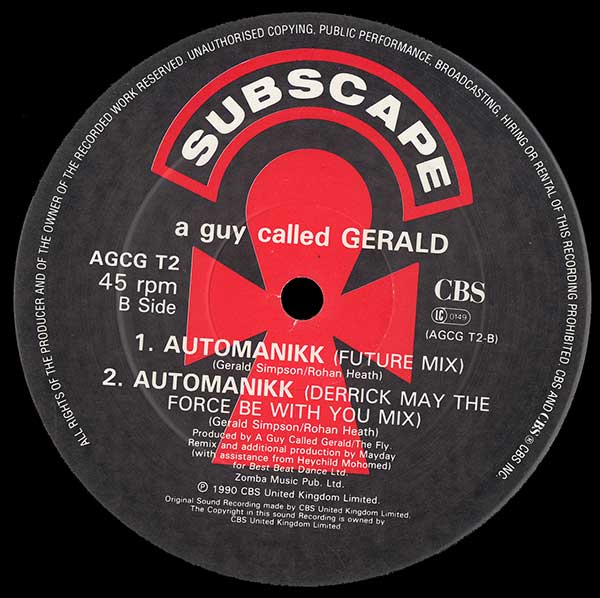 A Guy Called Gerald - Automanikk (Bass Overload Mix) - UK 12" Single - Side B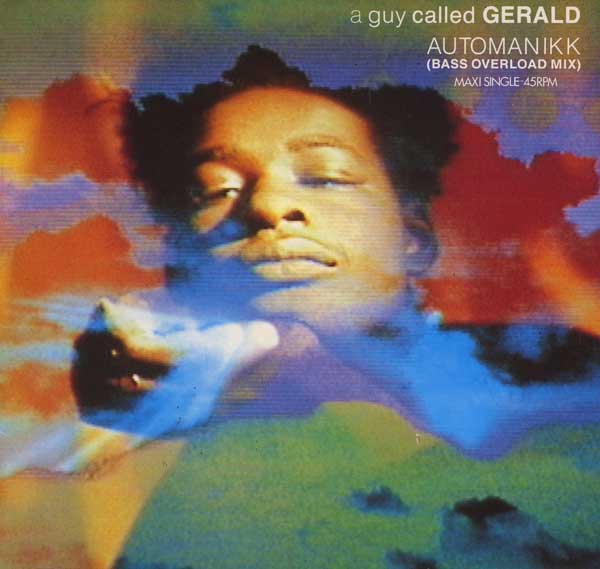 A Guy Called Gerald - Automanikk (Bass Overload Mix) - Dutch 12" Single - Front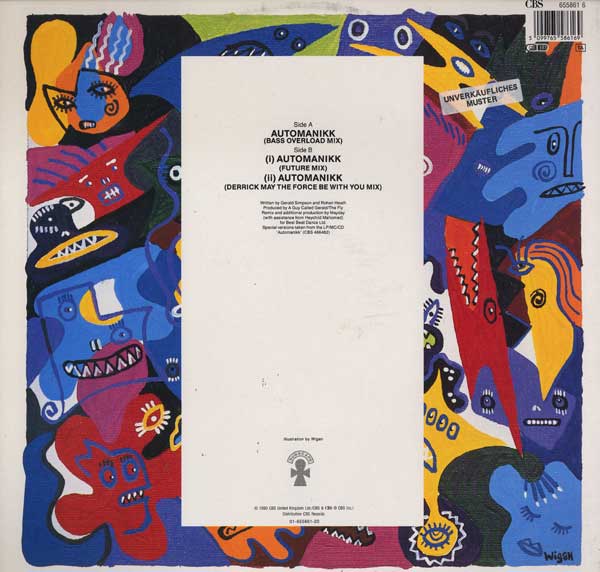 A Guy Called Gerald - Automanikk (Bass Overload Mix) - Dutch 12" Single - Back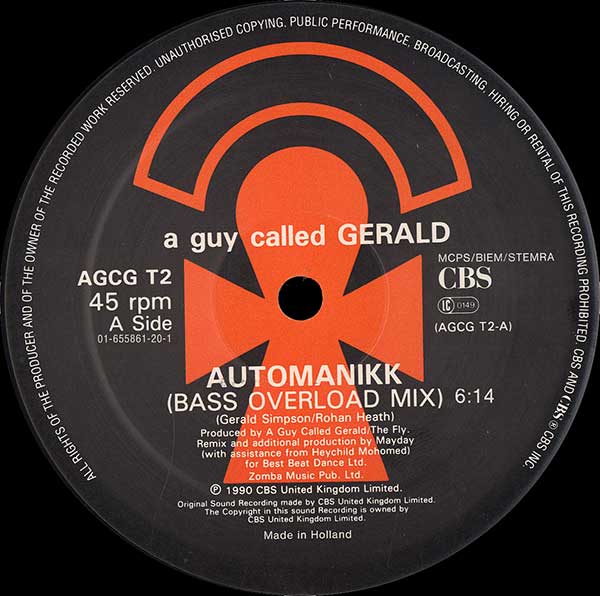 A Guy Called Gerald - Automanikk (Bass Overload Mix) - Dutch 12" Single - Side A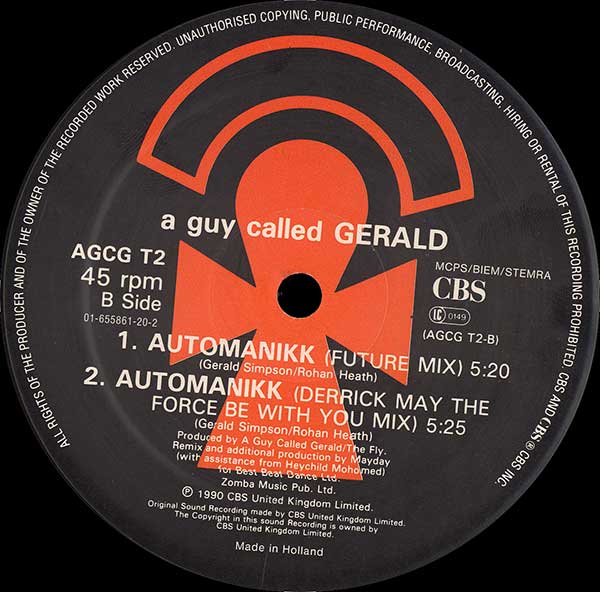 A Guy Called Gerald - Automanikk (Bass Overload Mix) - Dutch 12" Single - Side B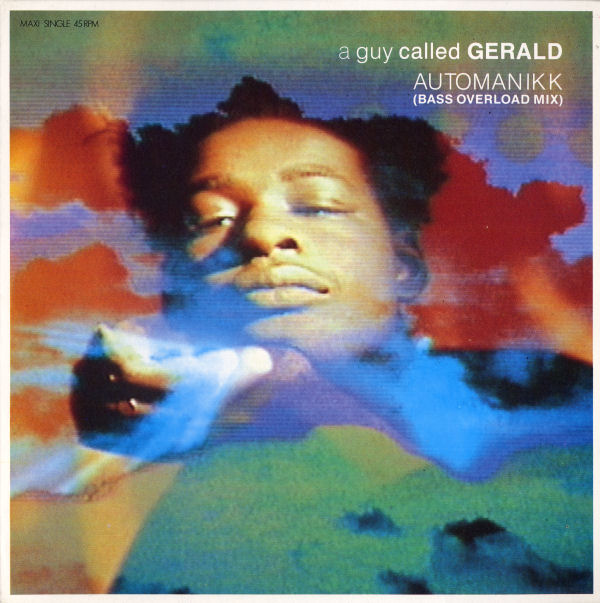 A Guy Called Gerald - Automanikk (Bass Overload Mix) - Spanish 12" Single - Front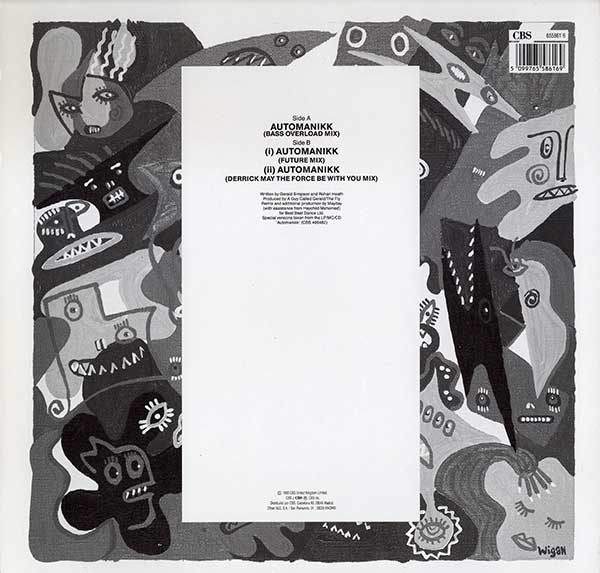 A Guy Called Gerald - Automanikk (Bass Overload Mix) - Spanish 12" Single - Back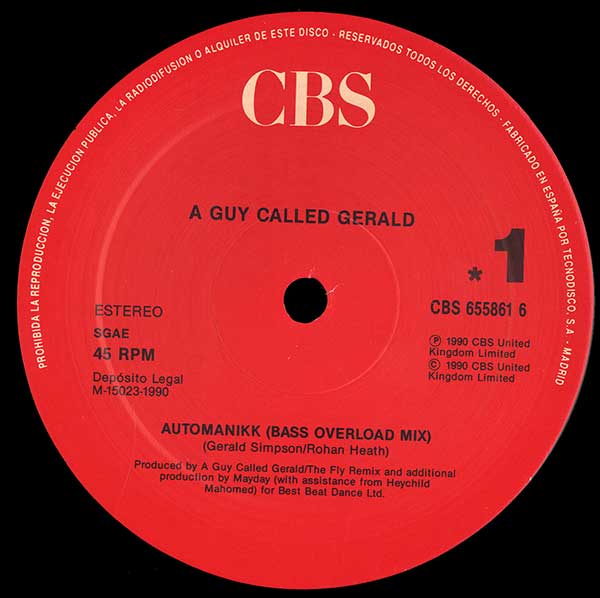 A Guy Called Gerald - Automanikk (Bass Overload Mix) - Spanish 12" Single - Side 1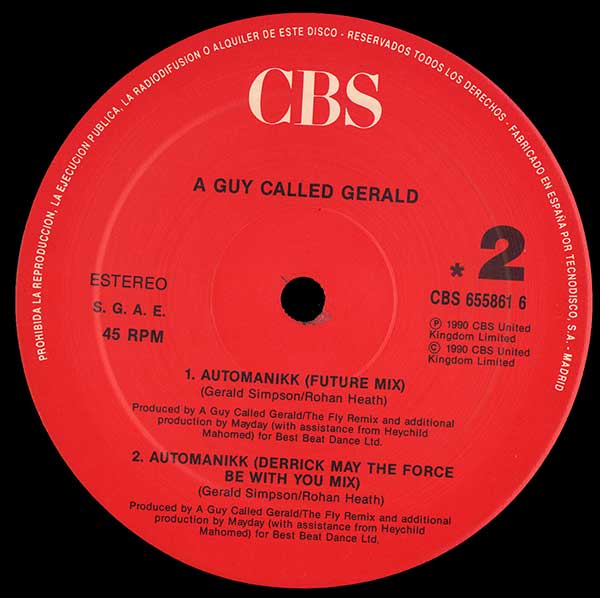 A Guy Called Gerald - Automanikk (Bass Overload Mix) - Spanish 12" Single - Side 2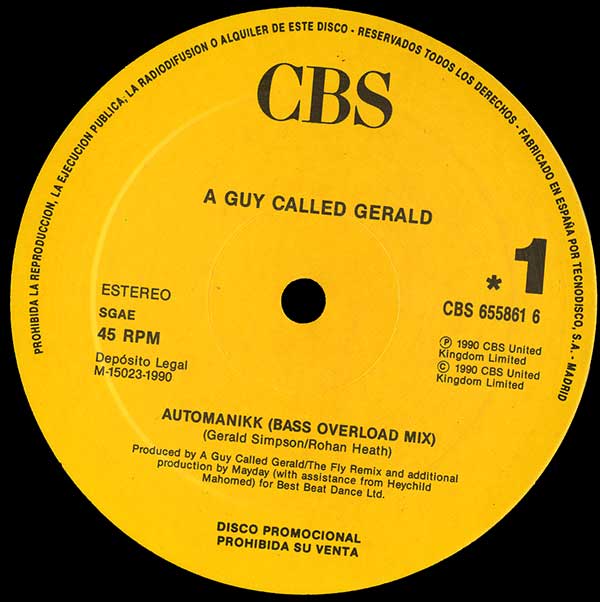 A Guy Called Gerald - Automanikk (Bass Overload Mix) - Spanish Promo 12" Single - Side 1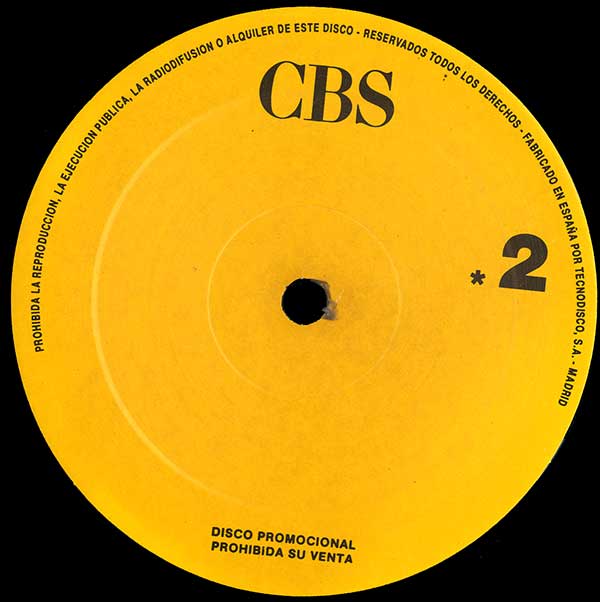 A Guy Called Gerald - Automanikk (Bass Overload Mix) - Spanish Promo 12" Single - Side 2