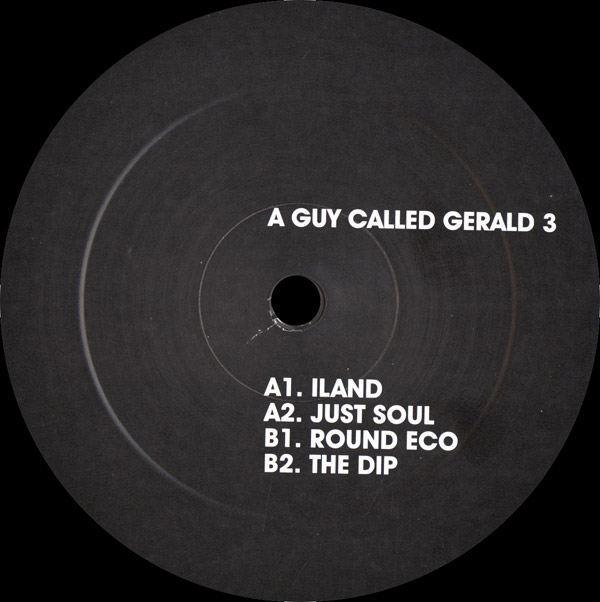 A Guy Called Gerald - Tronic Jazz The Berlin Sessions 12" Vol. 3

DE 2010 12" Single; Laboratory Instinct: AGCG 3

Side A

05:30 Iland
05:38 Just Soul

Side B

05:35 Round Eco
05:06 The Dip
Released:
10th September 2010.
Credits:
Written and produced by A Guy Called Gerald at the Diehold Studios.
"Just Soul" voiced by DJ Bone @ Subject Detroit.
Mastered by Bo at Calyx Mastering Studios Berlin.
Published by Nanoplasmic nanoplasmic@guycalledgerald.com
Under worldwide exclusive license courtesy of A Guy Called Gerald.
www.guycalledgerald.com
Reviews:
Press Release:
The new album will be released across a series of 4 limited edition 12" vinyls. This is the 3rd 12 inch From Tronic Jazz The Berlin Sessions. A Guy Called Gerald has spent the last couple of years flitting through shadows, turning up on labels like Perlon, Beatstreet and Sender like a peripatetic prophet of the Berlin underground, seeding the scene with cryptic singles that return to the past to suggest alternate futures.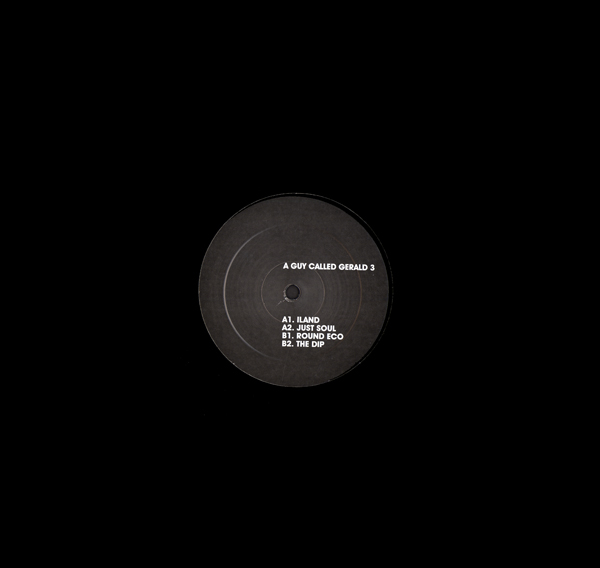 A Guy Called Gerald - Tronic Jazz The Berlin Sessions - Vol. 3 - German 12" Single - Front