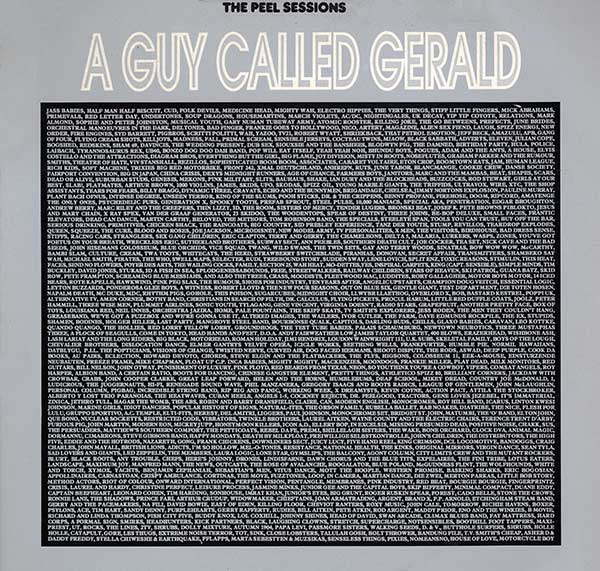 A Guy Called Gerald - The Peel Sessions
UK 1989 12" Single; Strange Fruit: SFPS 071 [White Label promo]
UK 1989 12" Single; Strange Fruit: SFPS 071
UK 1989 Cassette Single; Strange Fruit: SFPSC 071
US 1991 Cassette Single; Dutch East India/Strange Fruit: DEI8346-4
US 1991 CD Single; Dutch East India/Strange Fruit: DEI8346-2

4:10 Time Waits For No Man
4:05 Rockin' Ricki
4:35 Emotions Electric
Released:

UK: 17th July 1989.
US: 4th October 1991.
Credits:
Written by Simpson/Cousins/Thorpe.
Line-up: Gerald Simpson, Aniff Cousins, Colin Thorpe, Paulette Blake.
Producer: Dale Griffen.
Engineer: Mike Engels.
Recorded: 30th October 1988.
First Transmission: 7th November 1988.
Reviews:
The Peel Sessions reviews.

Comments:
All tracks are now available on The John Peel Sessions LP, featuring a lot more tracks.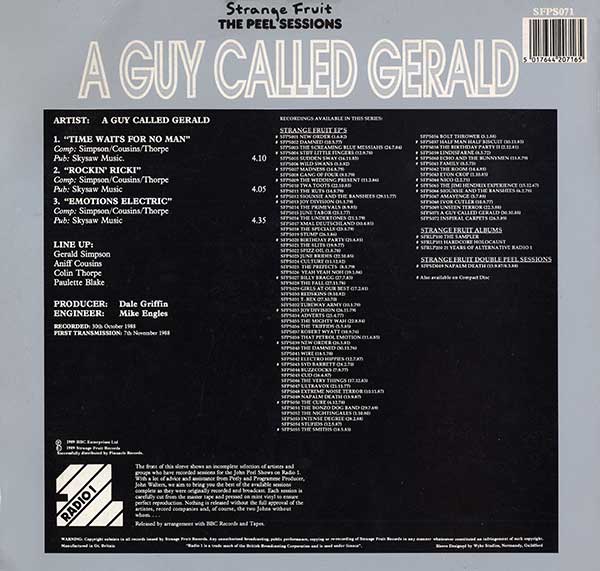 A Guy Called Gerald - The Peel Sessions - UK 12" Single - Back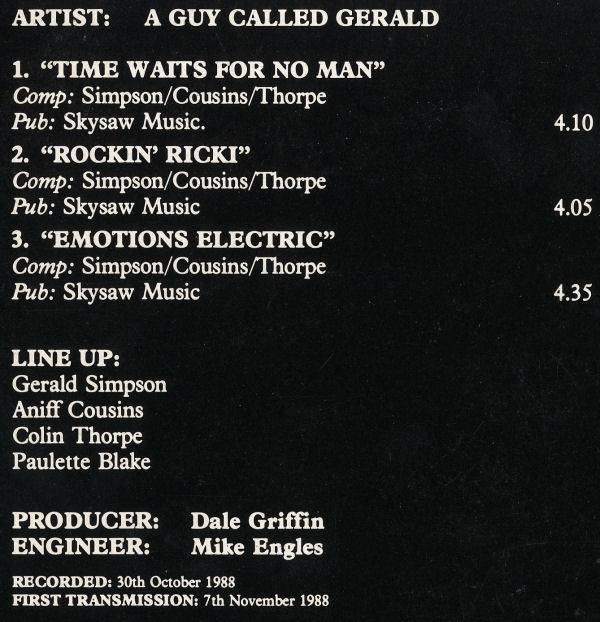 A Guy Called Gerald - The Peel Sessions - UK 12" Single - Credits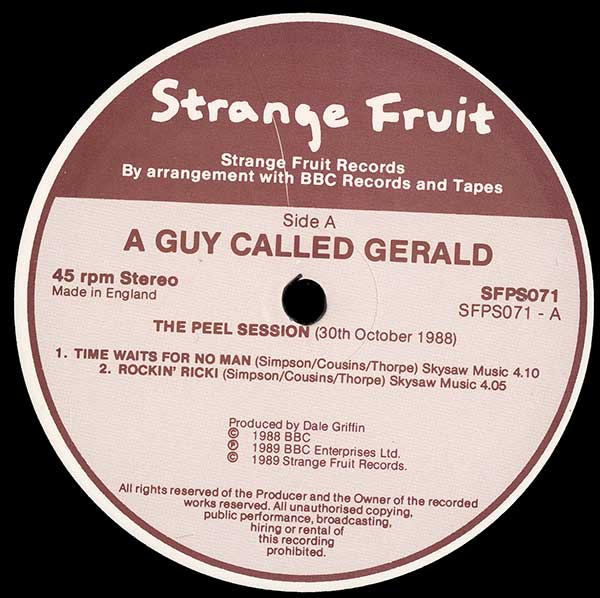 A Guy Called Gerald - The Peel Sessions - UK 12" Single - Side A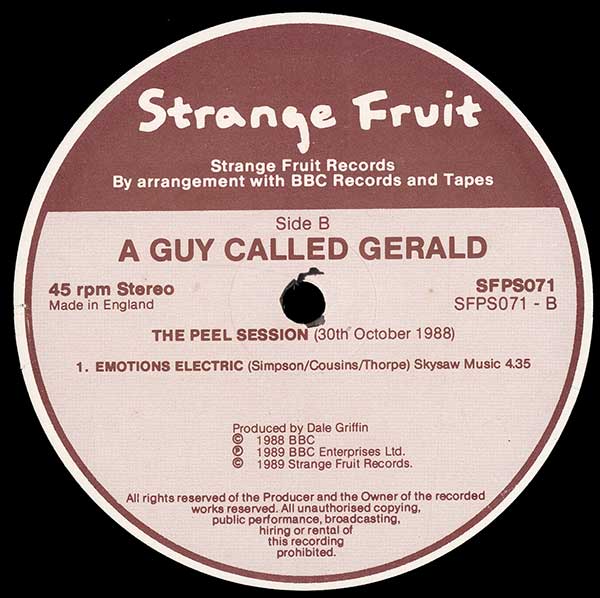 A Guy Called Gerald - The Peel Sessions - UK 12" Single - Side B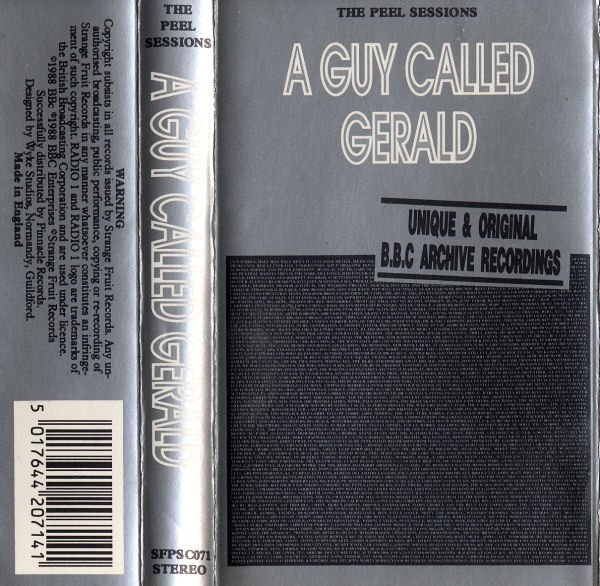 A Guy Called Gerald - The Peel Sessions - UK Cassette Single - Front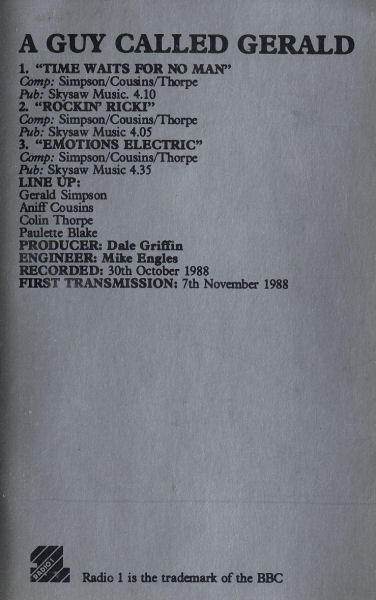 A Guy Called Gerald - The Peel Sessions - UK Cassette Single - Inner
A Guy Called Gerald - The Peel Sessions - UK Cassette Single - Side A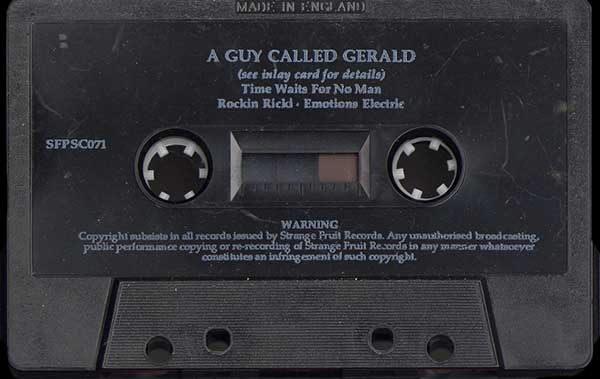 A Guy Called Gerald - The Peel Sessions - UK Cassette Single - Side B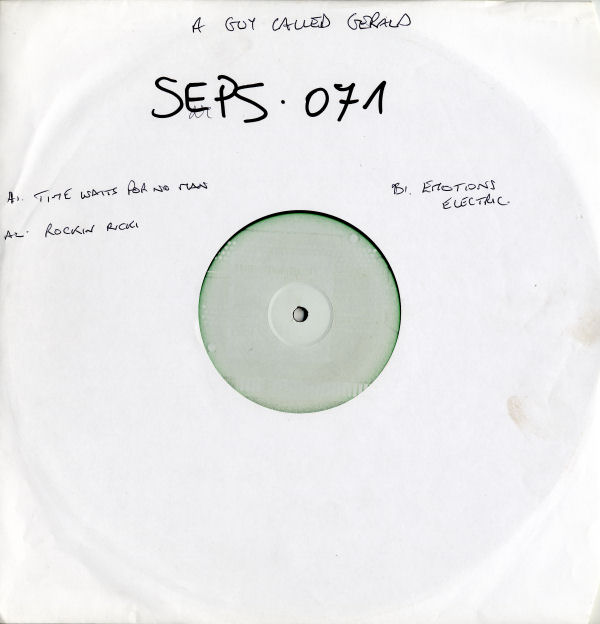 A Guy Called Gerald - The Peel Sessions - UK Promo 12" Single - Front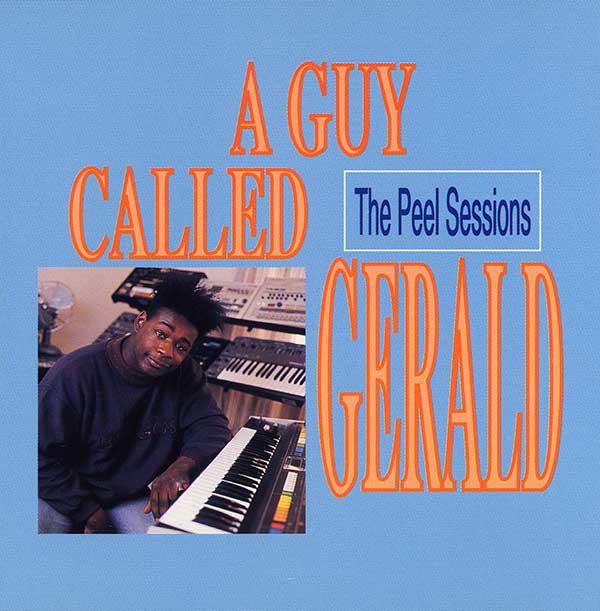 A Guy Called Gerald - The Peel Sessions - US CD Single - Front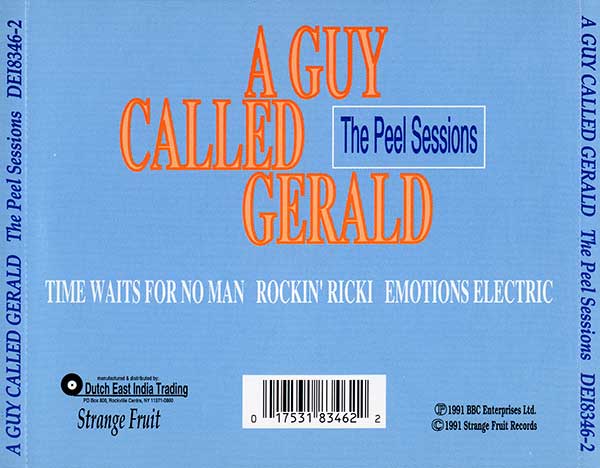 A Guy Called Gerald - The Peel Sessions - US CD Single - Back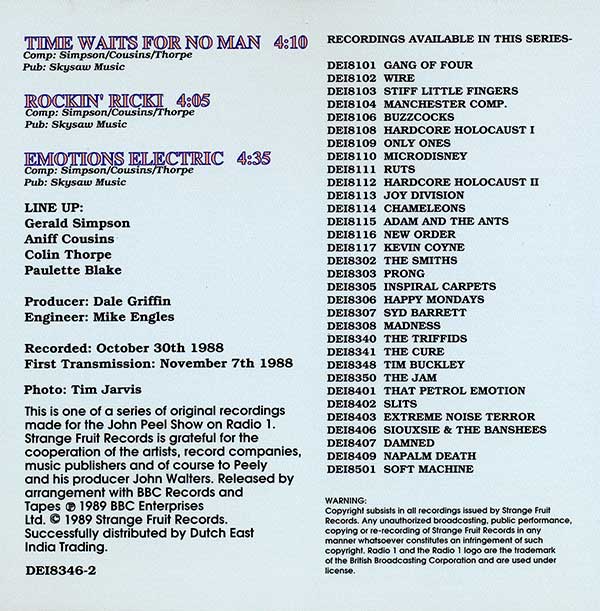 A Guy Called Gerald - The Peel Sessions - US CD Single - Inner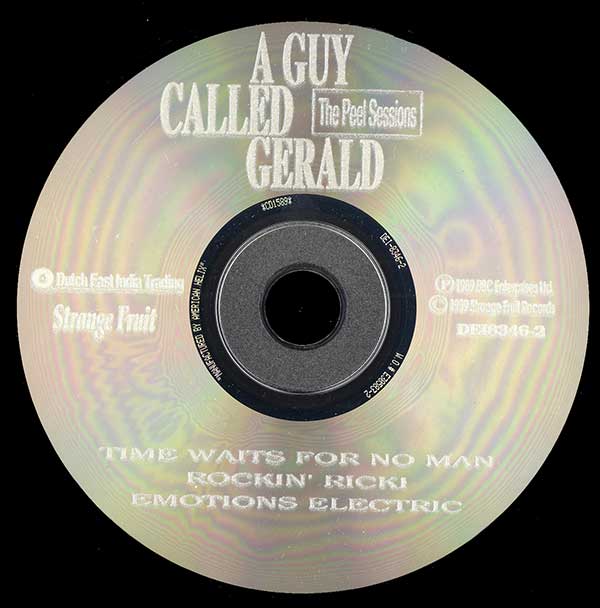 A Guy Called Gerald - The Peel Sessions - US CD Single - CD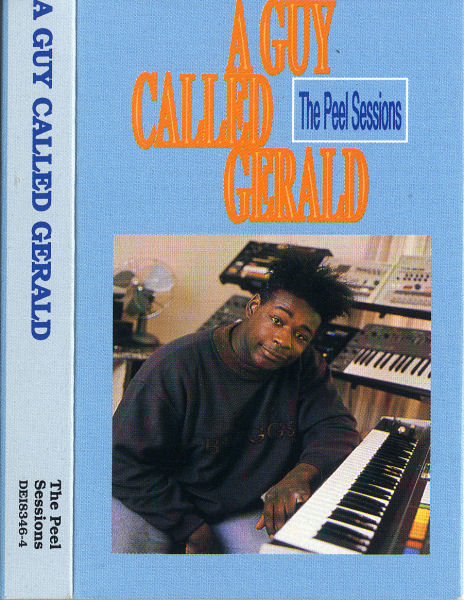 A Guy Called Gerald - The Peel Sessions - US Cassette Single - Front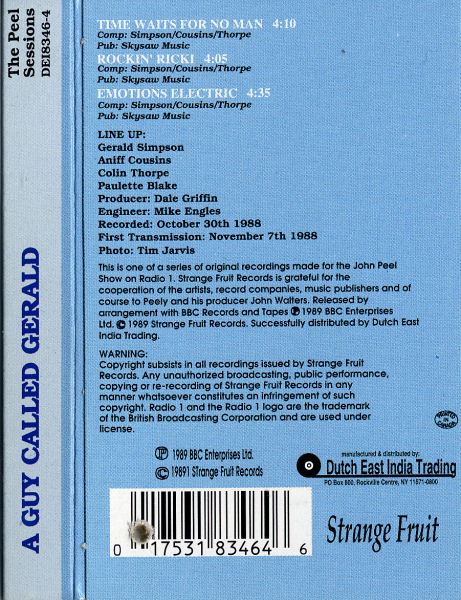 A Guy Called Gerald - The Peel Sessions - US Cassette Single - Back
A Guy Called Gerald - The Peel Sessions - US Cassette Single - Side 1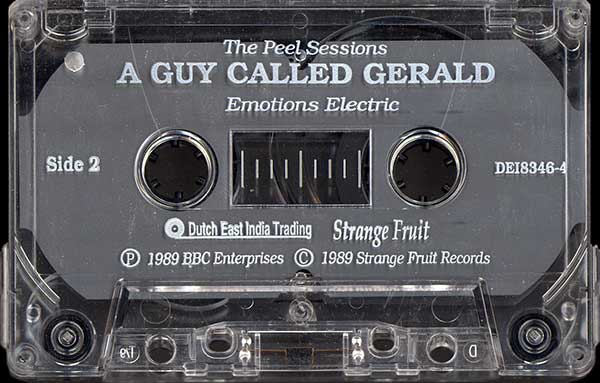 A Guy Called Gerald - The Peel Sessions - US Cassette Single - Side 2