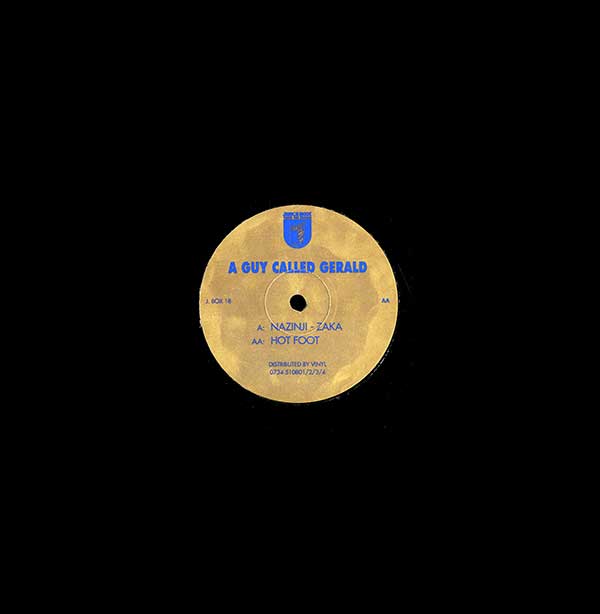 A Guy Called Gerald - Nazinji-Zaka
UK 1994 12" Single; Juice Box: J.BOX 18 [No picture sleeve]

4:40 Nazinji-Zaka
4:32 Hot Foot

Released:

March 1994.
Credits:
Written by A Guy Called Gerald.
Reviews:
Comments:
Nazinji-Zaka also appears on the Jungle Compilation CD 'Routes From The Jungle'.
"Well, I heard the new single (Nazinja-Zata/Hot Foot on Juicebox records) on the radio and bought it - it's got to be the best record I've heard this year. It's very drum and bass, but with typical Geraldish bleeps and stuff. Personally, I think it's his best tune since Voodoo Ray. I just hope he's got more of this sort of stuff up his sleeve."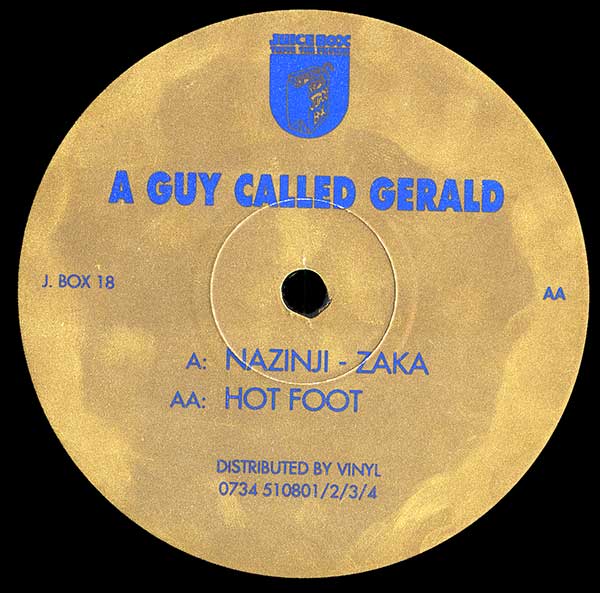 A Guy Called Gerald - Nazinji-Zaka - UK 12" Single - Side A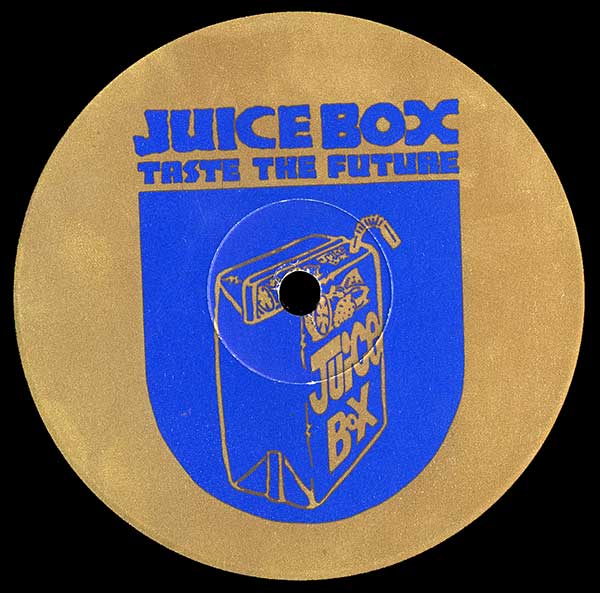 A Guy Called Gerald - Nazinji-Zaka - UK 12" Single - Side B