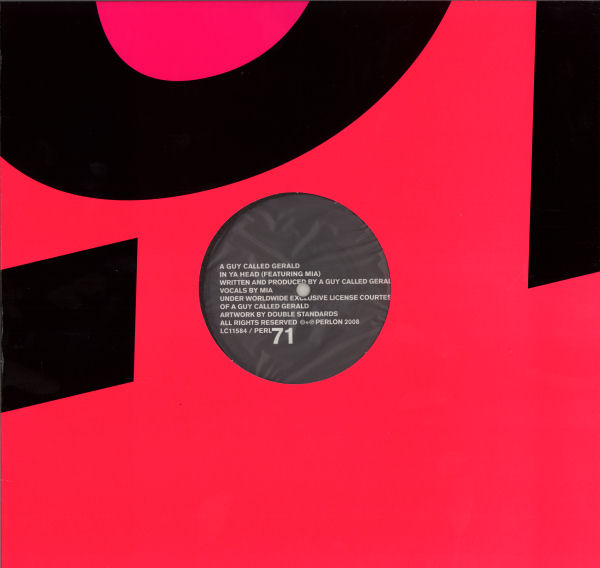 A Guy Called Gerald - In Ya Head / Moon Jelly
DE 2008 12"; Perlon: PERLON71 [White-label promo]
DE 2008 12"; Perlon: PERL 71

8:53 In Ya Head (featuring Mia)
9:12 Moon Jelly
Released:
Promo released: July 2008.
Standard release: 6th August 2008.
Reviews:
Credits:
Written and produced by A Guy Called Gerald.
Vocals on "In Ya Head" by Mia.
Artwork by Double Standards.
Published by Nanoplasmic.
Press Release:
A GUY CALLED GERALD in ya head

label: Perlon
format: 12 Single
genre: Minimal
cat: perlon71

LC 11584
pre-sales start 09.07.08
release date 04.08.08

When sonic pioneers collide in an ideal setup within club culture dynamics, they do not just produce dents on the floor, but in fact amalgamate in a pliant way to stretch the space-time continuum by means of enrichment through sound. And knowledge.

Here we have such a mighty hook-up: Gerald Simpson is known to be an innovator of electronic dance music. Starting with Manchester-based 808 State in 1988, sparking the fire of Voodoo Ray Acid Soul, measuring the Black Secret Technology jungle, finding the Essence of song-based dance via New York City, he continues pushing evolutionary music processes since taking up residence in Berlin. Now he joins forces with the Perlon visionary community of unfathomable deepness and unrivalled sound design always leaving room for novelty, scientific curiosity and blasting mind frames.
On this volume, every element of Gerald's spirited signature can be strongly detected again: his rhythm awareness, the proto acid clonks and bleeps with soul implant, the drum&bass infection, the arcane technology, the essence, the magic, the coolness, the timelessness – again put into a future focus. The stunning result appears as a revelation of a shiny, blue-black character. "In Ya Head" is featuring soulmate Mia, former Cologne producer and founder of Sub Static, who dived into the Berlin pool in 2004, the same year as Gerald did. The forward motion of this stealth orbital glider with its elegant lunar sister module is definitely space-, time- and style-expanding.
2 tracks
Tracklisting
a1. in ya head (featuring Mia)
b1. moon jelly
Comments:
New single featuring Mia on vocals.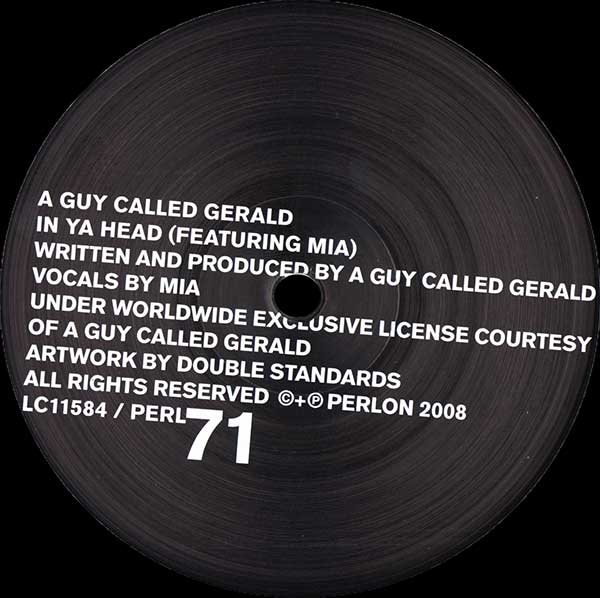 A Guy Called Gerald - In Ya Head - German 12" Single - Side A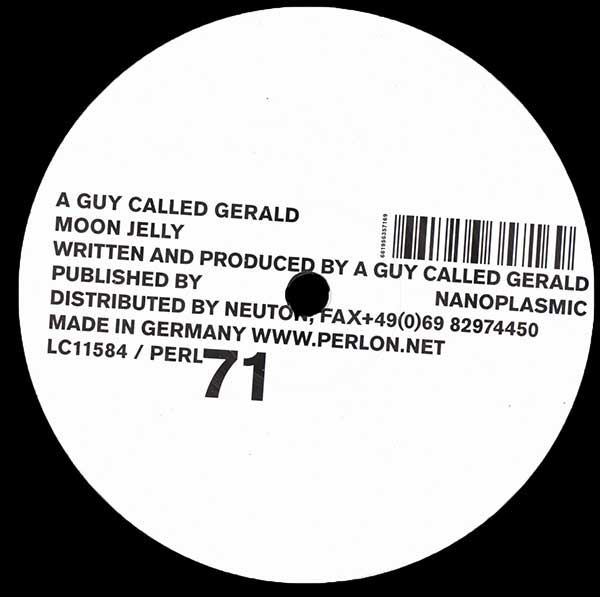 A Guy Called Gerald - In Ya Head - German 12" Single - Side B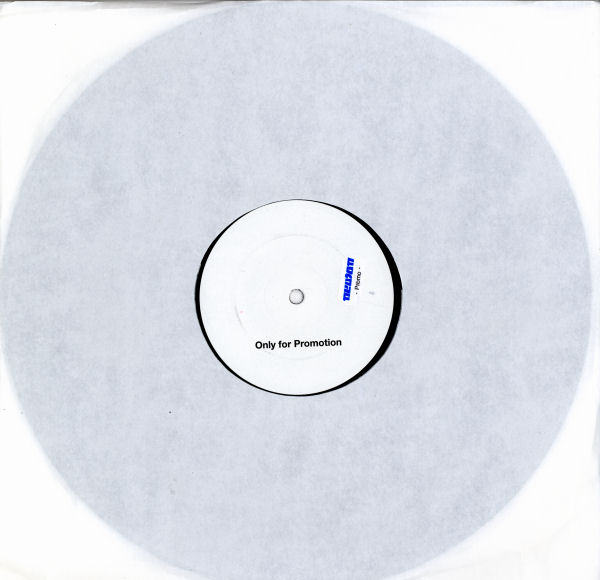 A Guy Called Gerald - In Ya Head - German Promo 12" Single - Front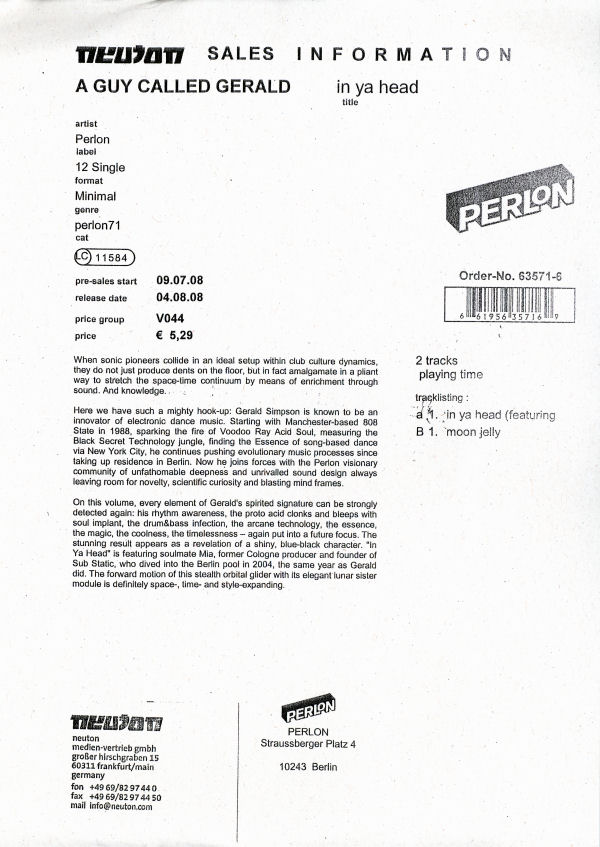 A Guy Called Gerald - In Ya Head - German Promo 12" Single - Press Release