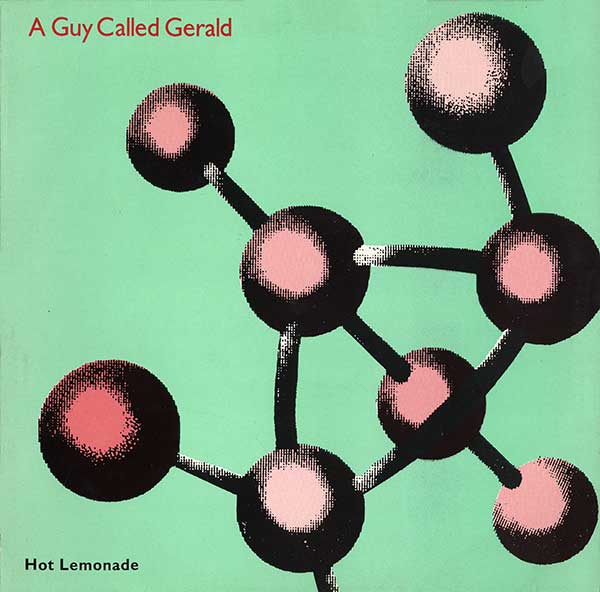 A Guy Called Gerald - Hot Lemonade (album)

UK 1988 Cassette; Copymasters: [No Cat] [Promo for mastering]
UK 1988 LP; Rham!: RA 1 [White-Label promo-only]
UK 1989 LP; Rham!: RA 1 ["Distributed by Red Rhino & The Cartel" - some with press release]
UK 1989 LP; Rham!: RA 1 ["Distributed by Pinnacle"]
UK 1989 Cassette; Rham!: RAC 1 *
UK 1989 CD; Rham!: RACD 1 *
TH 19?? Cassette; Thames Original: C-46 TE 667 [Bootleg]
5:31 Hot Lemonade
4:38 Rhythm Of Life
4:59 Arcade Fantasy
3:19 Radio Active
5:17 Music Sweet Muzic
3:40 In The Beginning
5:28 K9
4:06 Escape II
5:17 I Am Somebody
5:25 Tranquillity On Phobos
4:27 Voodoo Ray (Radio) *
Released:
White Label / Promo Cassette: 3rd October 1988.
Original Date for release (but delayed): 21st November 1988.
General Release (LP/CD/Cassette): 13th March 1989 (although didn't chart in the Indie charts until 15th April...).

(Copyright on the LP/CD/Cassette says 1988, however this wasn't released until March 1989 due to Red Rhino going bust - distribution then swapped to Pinnacle. Initial copies of both the Hot Lemonade album and the reissued Voodoo Ray single had "Distributed by Red Rhino" before this was later amended)
Credits:
Produced by Chapter & Gerald.
Mixed by Gerald.
Engineered by Adam Lesser & Lee Monteverde.
Additional keyboards by Colin Thorpe.
Additional voices by Aniff Cousins.
Vocals on "Music Sweet Muzic" & "Hot Lemonade" by Brenda Petrie.
Vocals on "Voodoo Ray" by Cola Nile. *
All tracks written by Gerald except "Music Sweet Muzic" (Brenda Petrie, Aniff Cousins, Gerald Simpson).
Special thanks to The Brotherhood for guidance and light.
"Keep It Abstract".

Recorded at Out Of The Blue and Moonraker, Manchester Aug/Sep 1988.
Reviews:
Hot Lemonade Album Review Page
Press Release:
*** A GUY CALLED GERALD ***
There has been a lot of confusion surrounding Manchester House svengali
A GUY CALLED GERALD , and his New Brighton label RHAM since the demise of Red Rhino. Now, at last, all is to become clear:
RHAM now have a new distribution agreement with Pinnacle (despite what is printed on the record sleeve), making GERALD's thriller dancefloor hit 'VOODOO RAY', available through-out the country once more.
As well as this, on March 6th, a brand new Ricky Rouge re-mix of 'VOODOO RAY' will be released and at the smae time 'VOODOO RAY' will be released in the States by the Jungle Brother's label War Lock in a different Frankie Knuckles re-mix.
After that, a week later, on Monday 13th March, A GUY CALLED GERALD's long awaited debut LP 'HOT LEMONADE', will finally be released, on RHAM, through Pinnacle. Track listing is as follows:
Side One - Hot Lemonade; Rhythm Of Life; Arcade Fantasy; Radio Active; Music Sweet Muzic.
Side Tau - In The Begining; K9; Escape II; I Am Somebody; Tranquility On Phobos.
Also, A GUY CALLED GERALD, as already announced, will be supporting New Order on the 25th March at the Glasgow SECC.
Confused? You soon will be
For the next episode in this garage groove tale, watch this space:
For further information contact:
Press: Jerry or Lysette
Radio: Pete or Ian
TV: Carol
Comments:
Indie chart: Date of entry: 15th April 1989; Highest Chart placing: 13; Weeks in chart: 3.
Purchase:
Available digitally from Gerald's website here.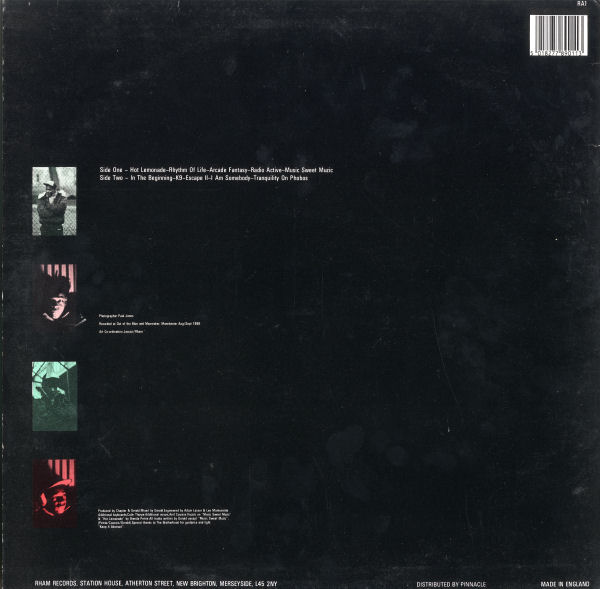 A Guy Called Gerald - Hot Lemonade - UK LP - Back
A Guy Called Gerald - Hot Lemonade - UK LP - Tracklisting

A Guy Called Gerald - Hot Lemonade - UK LP - Credits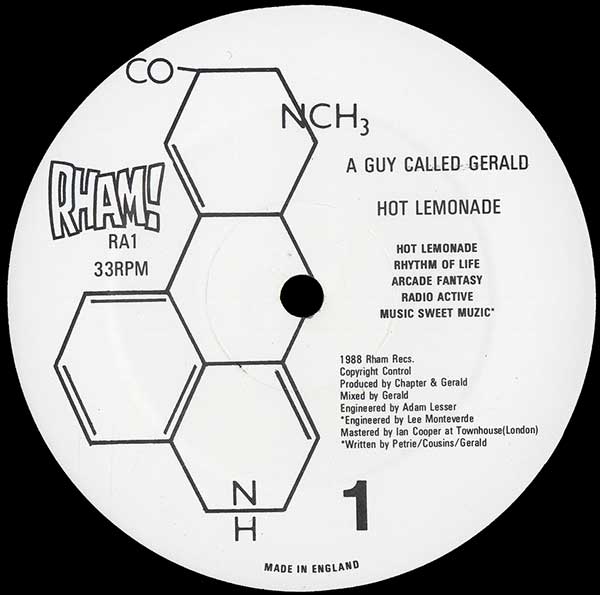 A Guy Called Gerald - Hot Lemonade - UK LP - Side 1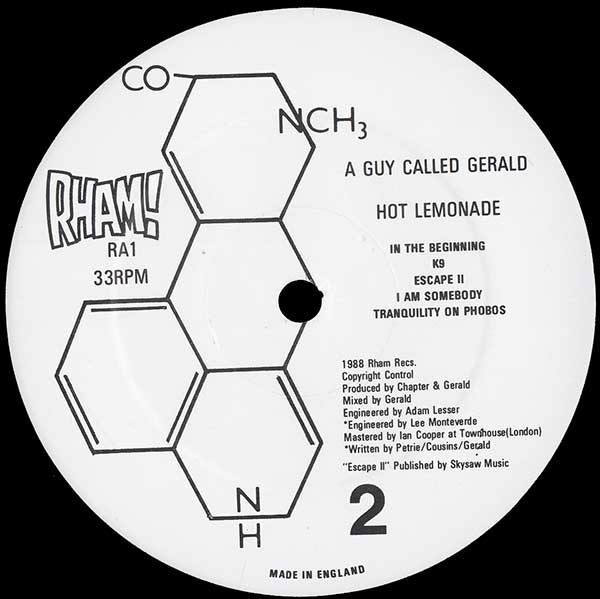 A Guy Called Gerald - Hot Lemonade - UK LP - Side 2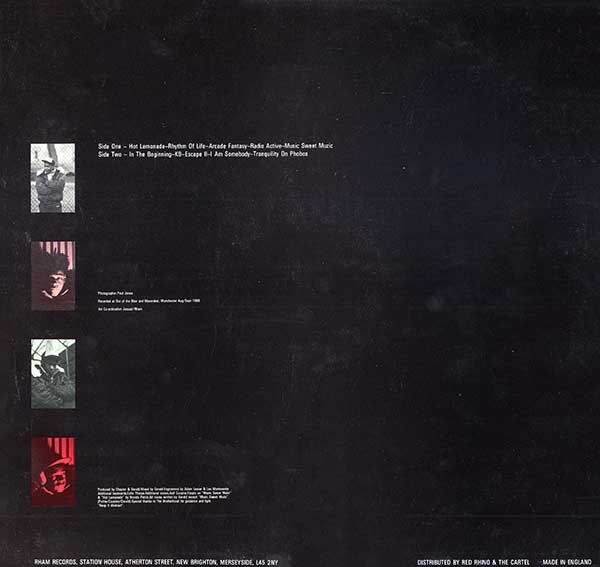 A Guy Called Gerald - Hot Lemonade - Red Rhino Distribution UK LP - Back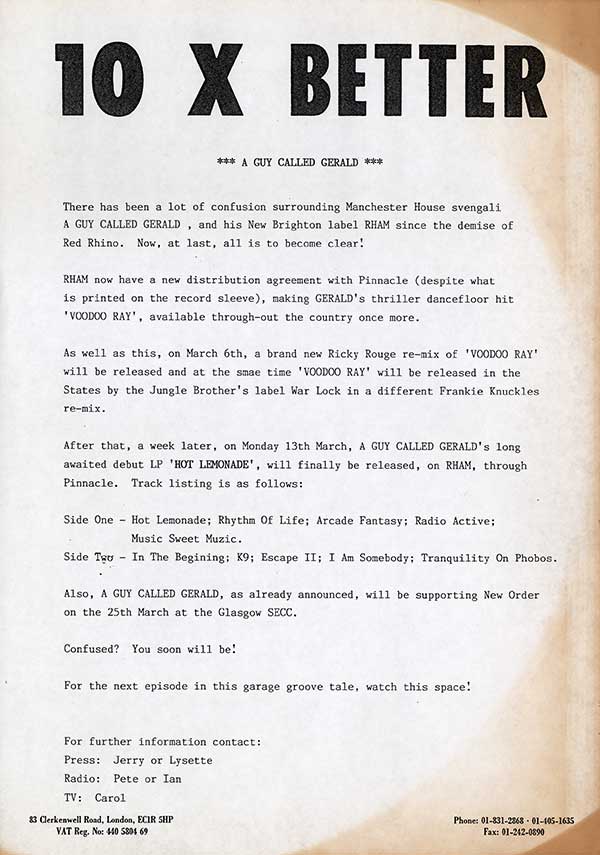 A Guy Called Gerald - Hot Lemonade - Red Rhino Distribution UK LP - Press Release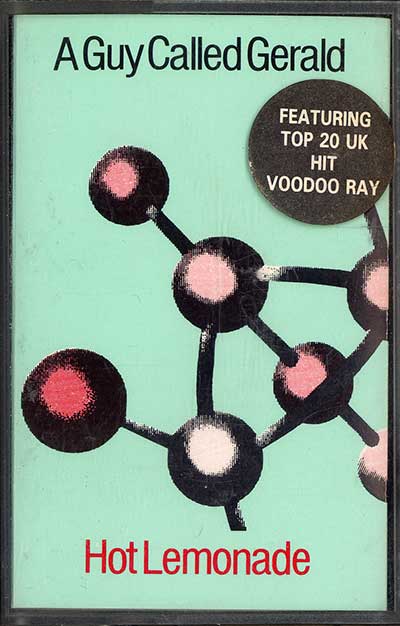 A Guy Called Gerald - Hot Lemonade - UK Cassette - Cover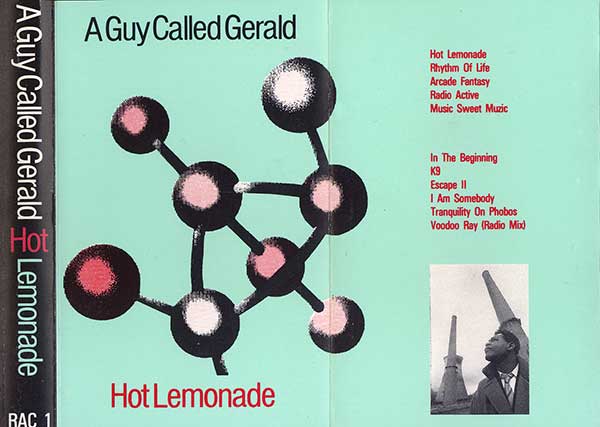 A Guy Called Gerald - Hot Lemonade - UK Cassette - Front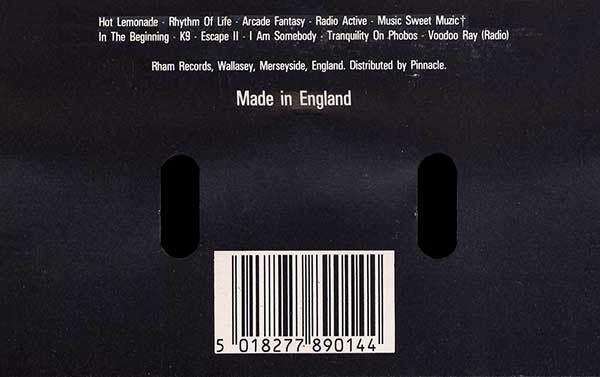 A Guy Called Gerald - Hot Lemonade - UK Cassette - Tracklisting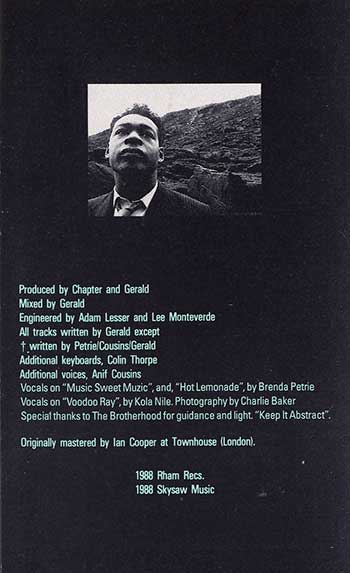 A Guy Called Gerald - Hot Lemonade - UK Cassette - Inner/Credits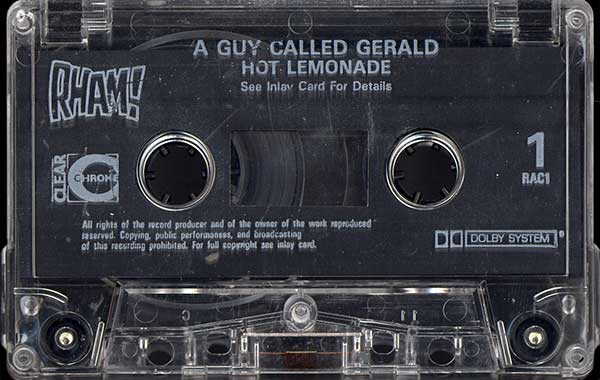 A Guy Called Gerald - Hot Lemonade - UK Cassette - Side 1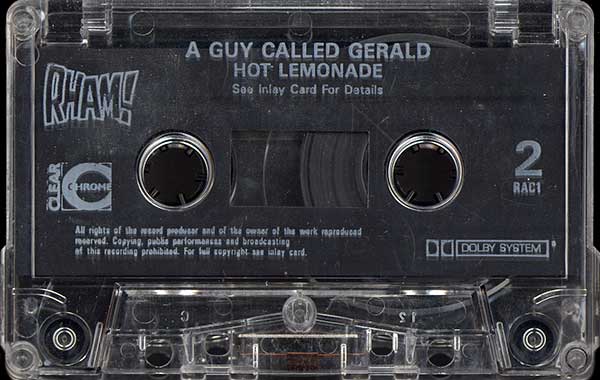 A Guy Called Gerald - Hot Lemonade - UK Cassette - Side 2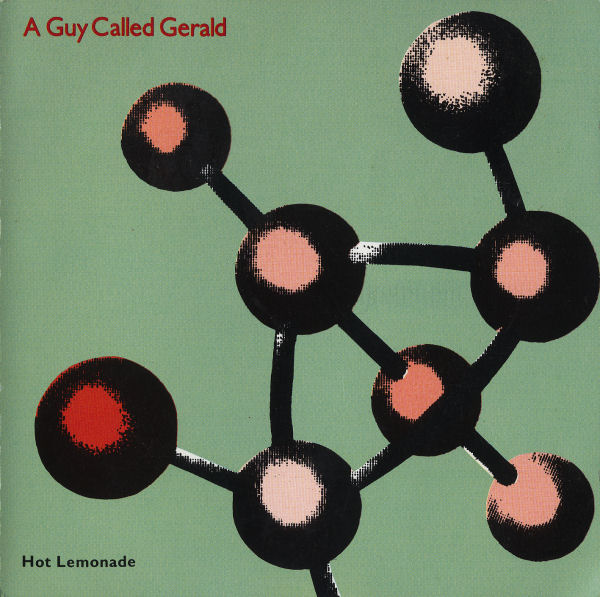 A Guy Called Gerald - Hot Lemonade - UK CD - Front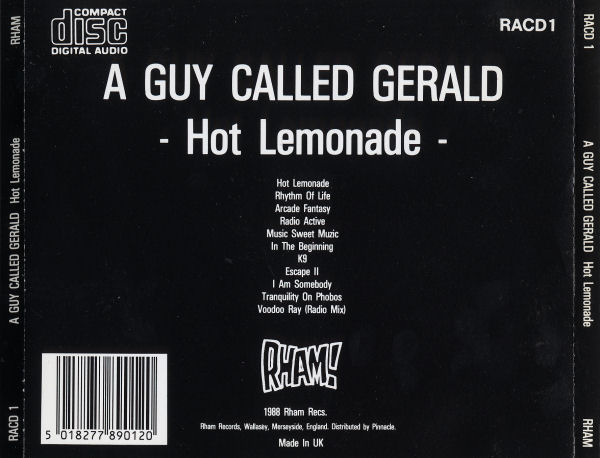 A Guy Called Gerald - Hot Lemonade - UK CD - Back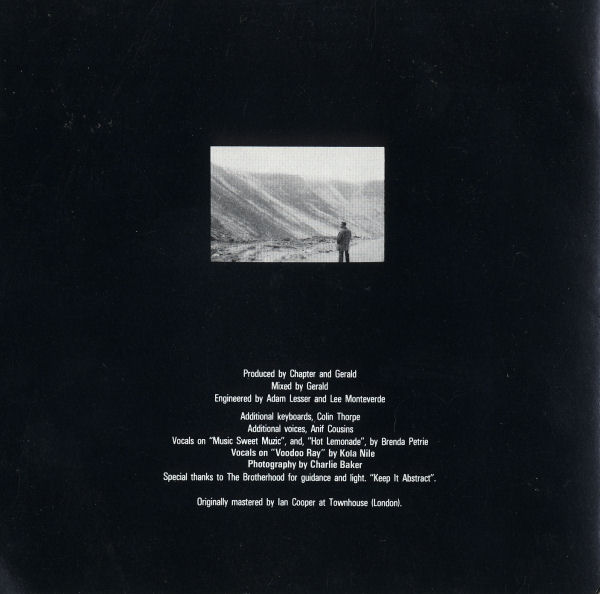 A Guy Called Gerald - Hot Lemonade - UK CD - Inner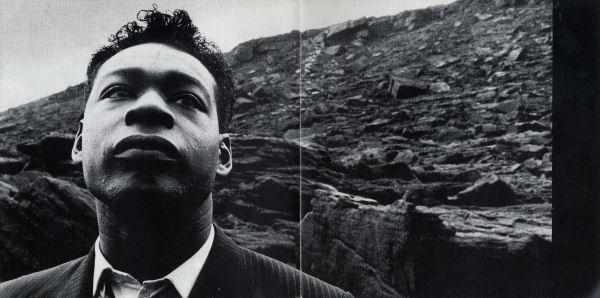 A Guy Called Gerald - Hot Lemonade - UK CD - Inner Photo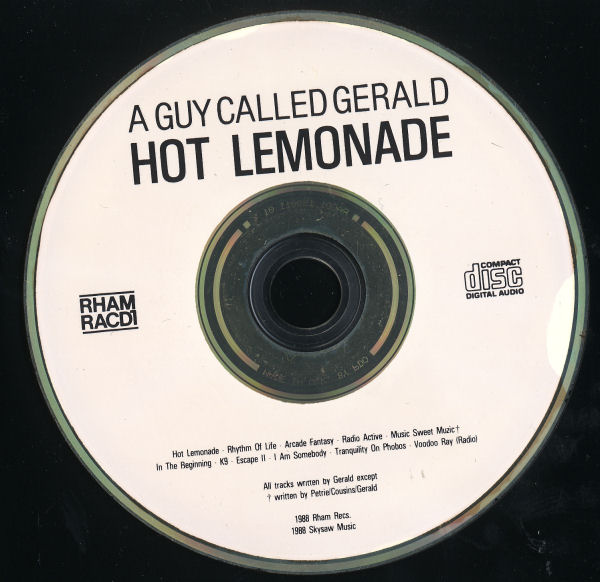 A Guy Called Gerald - Hot Lemonade - UK CD - CD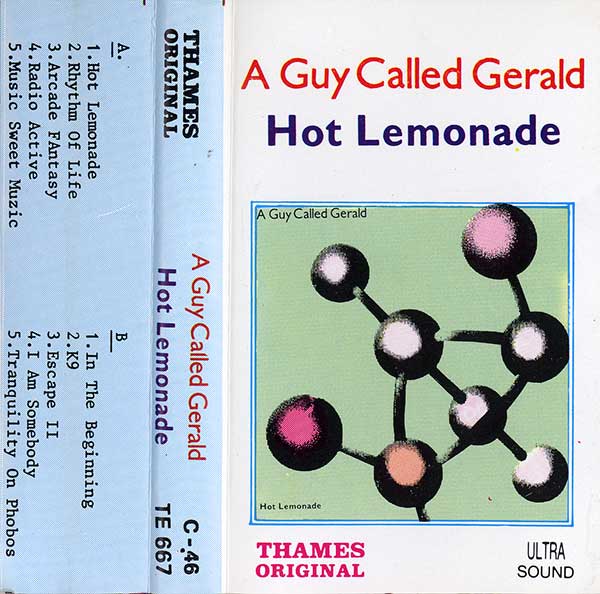 A Guy Called Gerald - Hot Lemonade - Thailand Cassette - Front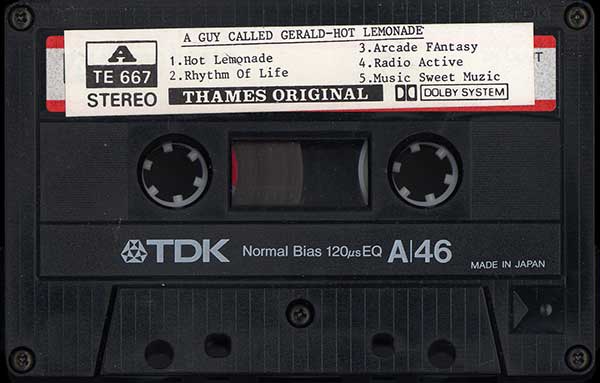 A Guy Called Gerald - Hot Lemonade - Thailand Cassette - Side A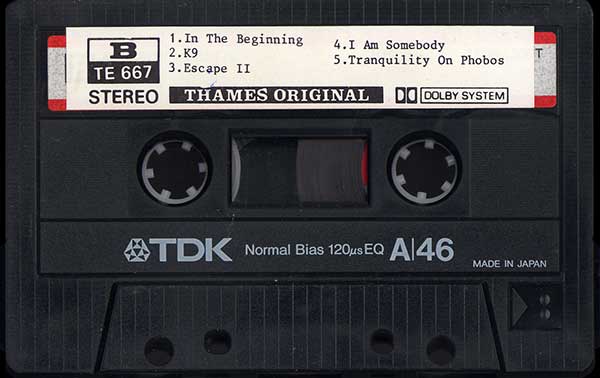 A Guy Called Gerald - Hot Lemonade - Thailand Cassette - Side B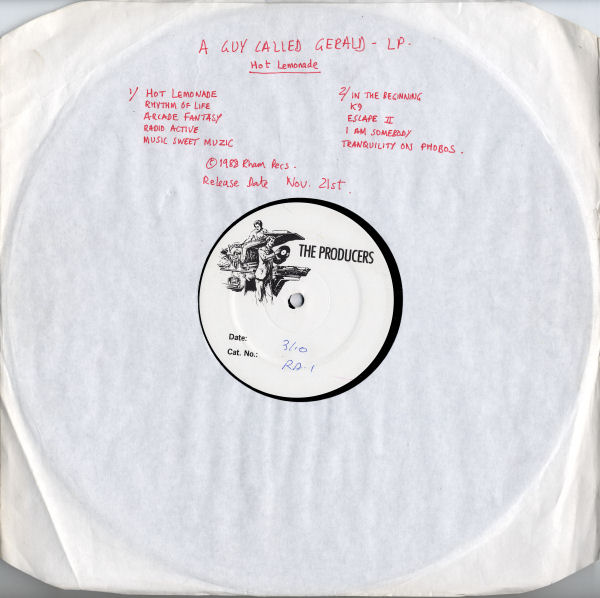 A Guy Called Gerald - Hot Lemonade - UK Promo LP - Front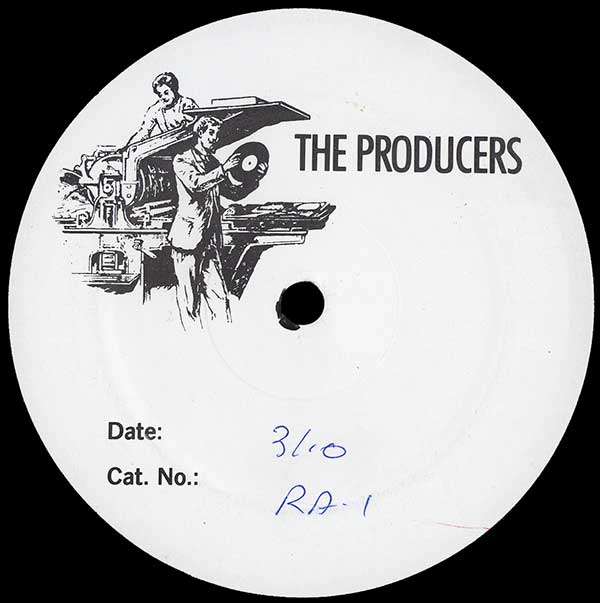 A Guy Called Gerald - Hot Lemonade - UK Promo LP - Side 1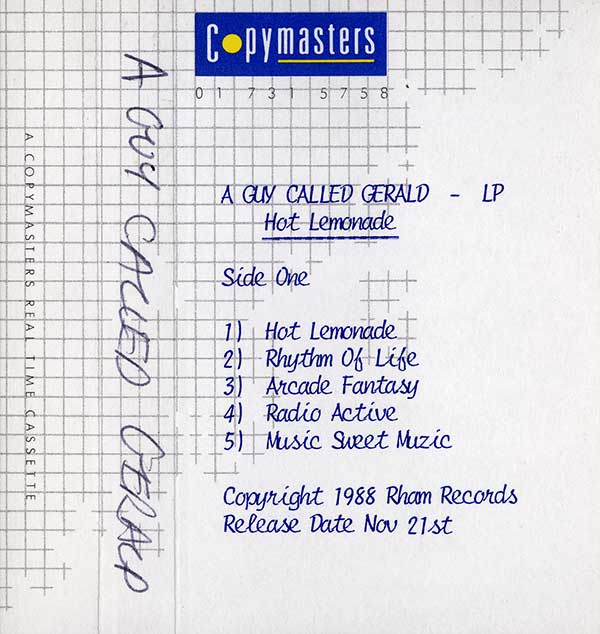 A Guy Called Gerald - Hot Lemonade - UK Promo Cassette - Front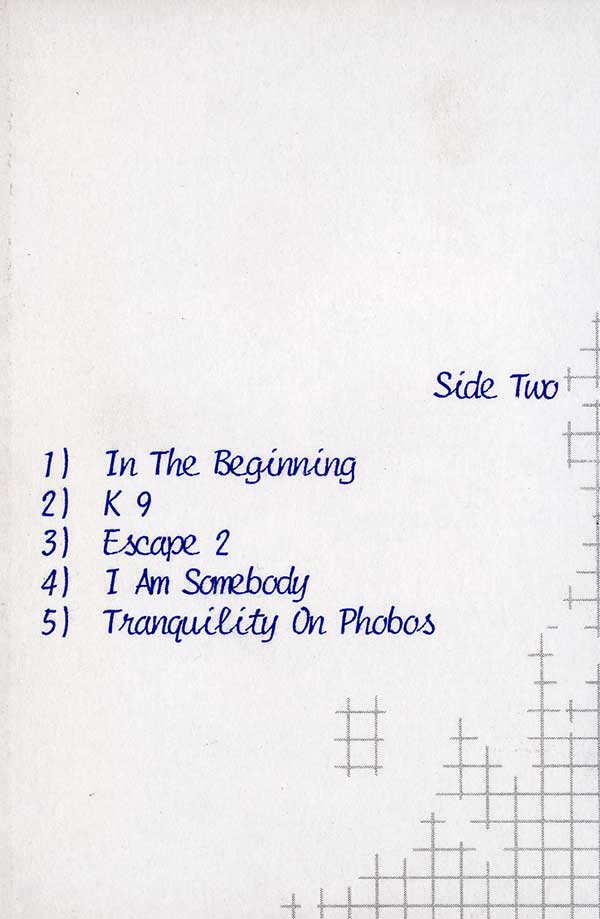 A Guy Called Gerald - Hot Lemonade - UK Promo Cassette - Inner
A Guy Called Gerald - Hot Lemonade - UK Promo Cassette - Side 1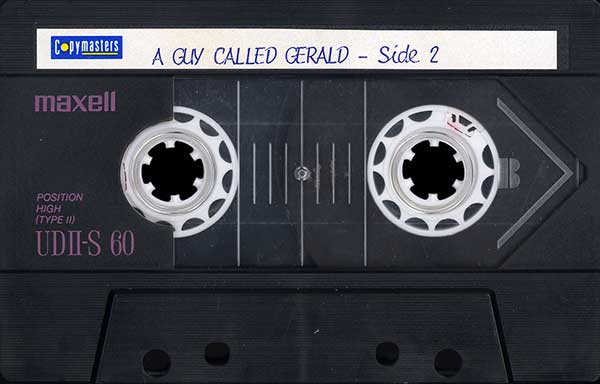 A Guy Called Gerald - Hot Lemonade - UK Promo Cassette - Side 2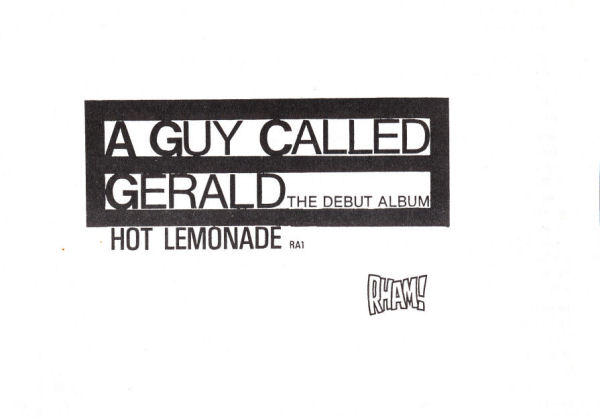 A Guy Called Gerald - Hot Lemonade - UK Advert (Debris Magazine)

A Guy Called Gerald - Hot Lemonade - UK Advert - The Catalogue (Nov/Dec 1988)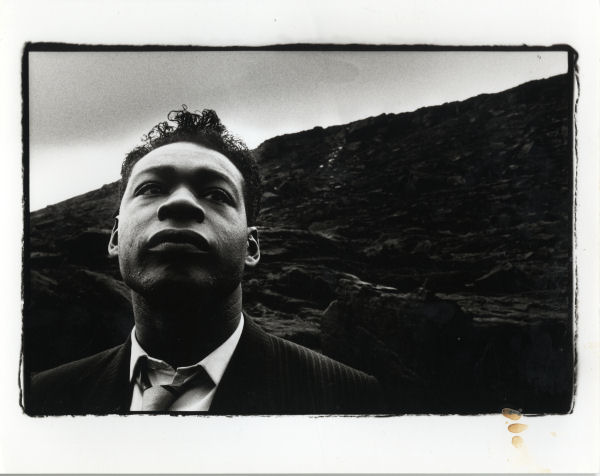 A Guy Called Gerald - Hot Lemonade - UK Press Photo (Photographer: Charlie Baker)