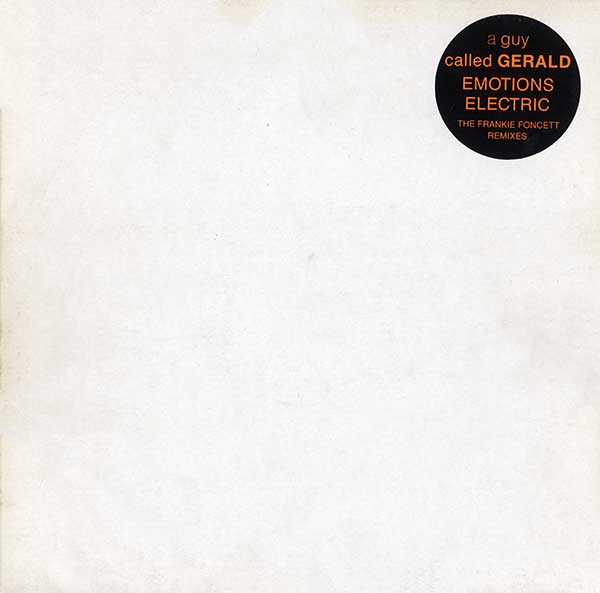 A Guy Called Gerald - Emotions Electric (Frankie Foncett Remixes)
UK 1990 12" Acetate; CBS Studios West One: <No Cat> [Acetate]
UK 1990 12" Single; CBS/Subscape: XPR1535 [White-Label promo-only - some with PR sheet]
7:22 Emotions Electric (Frankie Foncett Remix 1)
7:00 Emotions Electric (Frankie Foncett Remix 2)
Released:
Acetate: 11th May 1990
White-Label Promo: July 1990
Credits:
Written by Simpson/Cousins/Thorpe [Not credited]
Remixes by Frankie Foncett
Reviews:
Emotions Electric single reviews.
Comments:
Unreleased promo-only 12" mixed by Frankie Foncett - and pretty good they are too! The second mix "Remix 2" was included on a CBS Dance compilation, "dancemasters vol 1". Mix titles are unknown.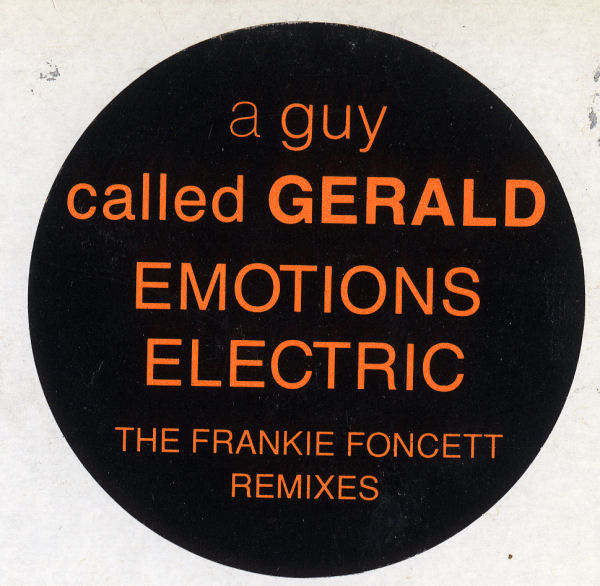 A Guy Called Gerald - Emotions Electric - UK 12" Promo Single - Sticker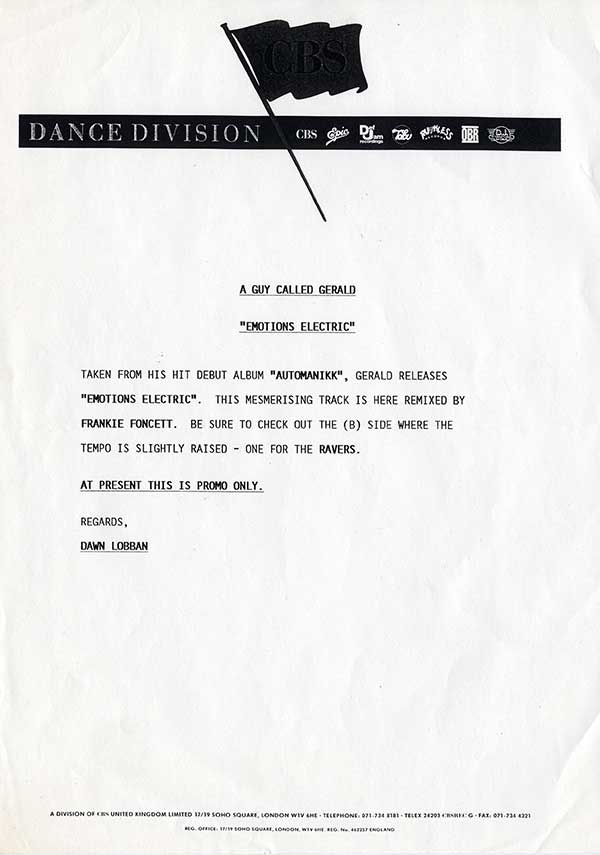 A Guy Called Gerald - Emotions Electric - UK Promo 12" Single - Press Release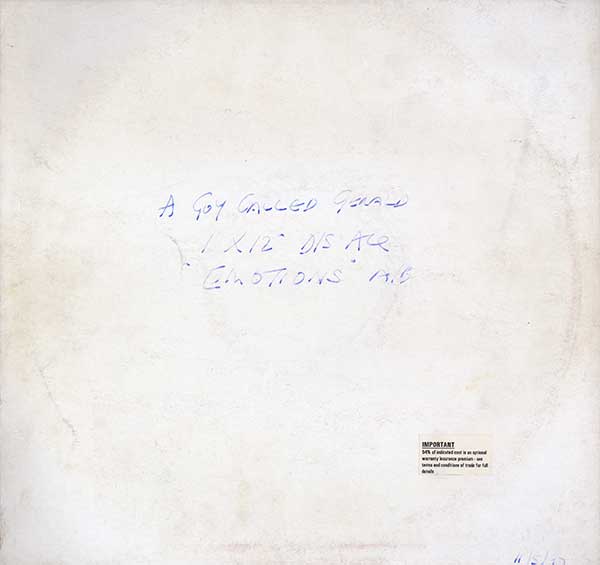 A Guy Called Gerald - Emotions Electric - UK 12" Acetate - Front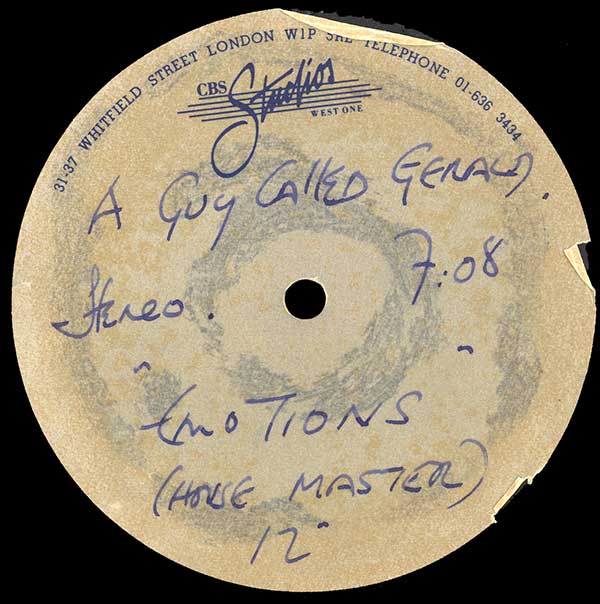 A Guy Called Gerald - Emotions Electric - UK 12" Acetate - Side A - 'Emotions (House Master) 12"'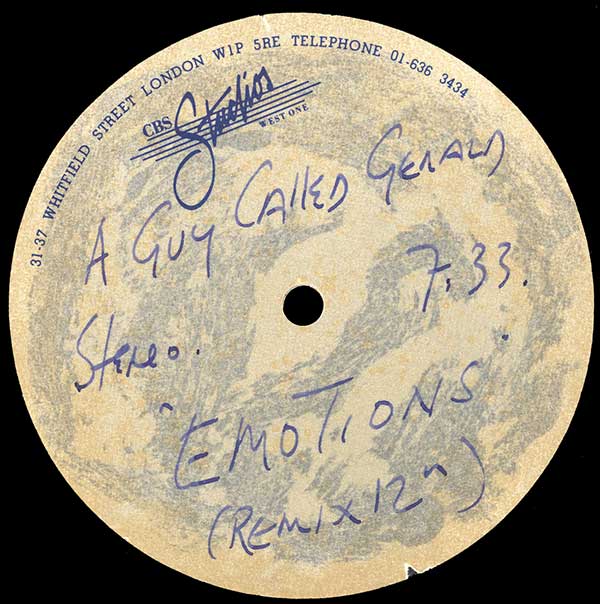 A Guy Called Gerald - Emotions Electric - UK 12" Acetate - Side B - 'Emotions (Remix 12")'