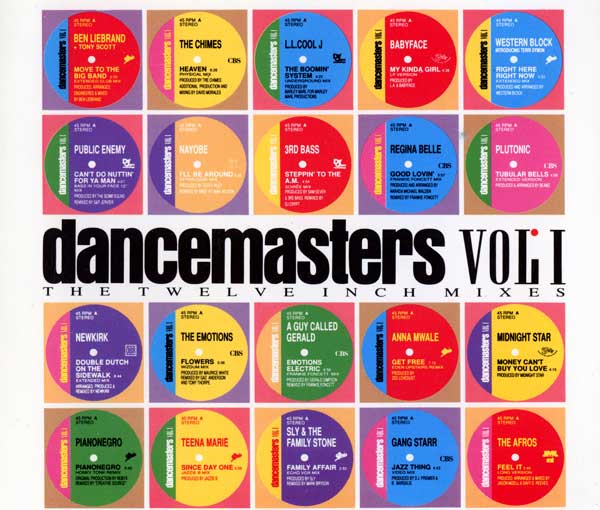 Various - Dancemasters Vol. 1 - The Twelve Inch Mixes
UK 1990 2xLP; CBS Dance; DD1
UK 1990 2xMC; CBS Dance: DDMC1
UK 1990 2xCD; CBS Dance: DDCD1
6:58 Emotions Electric (Frankie Foncett Mix)
Released:

November 1990.
Credits:
Written by G. Simpson.
Produced by Gerald Simpson.
Remixed by Frankie Foncett.
Comments:
Recently discovered double CD compilation, that (finally!) features the Frankie Foncett mix of "Emotions Electric" on CD! Superb compilation that also includes 12" mixes by Public Enemy, LL Cool J, Ben Liebrand, Sly & The Family Stone, Midnight Star, and The Chimes amongst many others.

There are two Frankie Foncett mixes available on a promo-only 12" single - this one is the second mix (on the b-side of the white label).
Various - Dancemasters Vol. 1 - The Twelve Inch Mixes - UK 2xCD - Back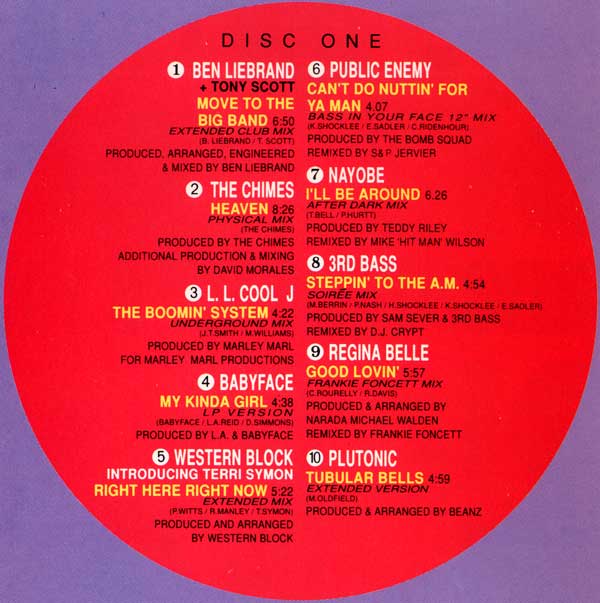 Various - Dancemasters Vol. 1 - The Twelve Inch Mixes - UK 2xCD - Credits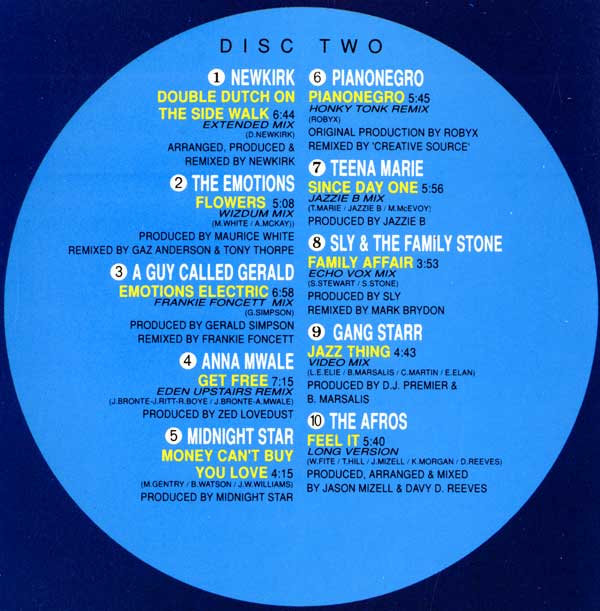 Various - Dancemasters Vol. 1 - The Twelve Inch Mixes - UK 2xCD - Credits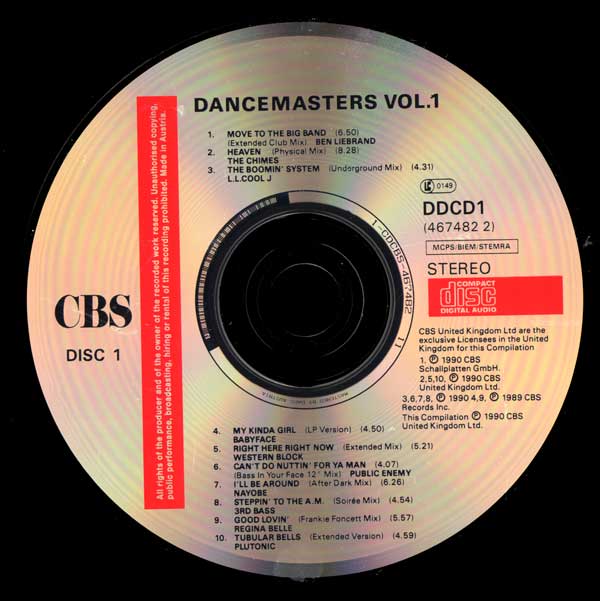 Various - Dancemasters Vol. 1 - The Twelve Inch Mixes - UK 2xCD - CD 1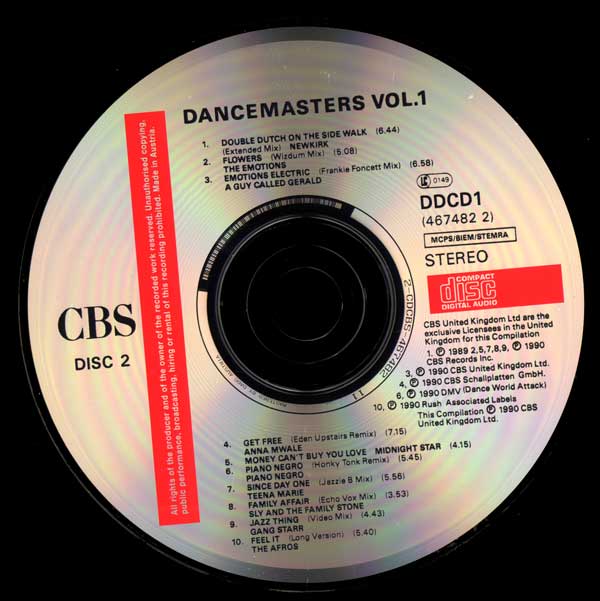 Various - Dancemasters Vol. 1 - The Twelve Inch Mixes - UK 2xCD - CD 2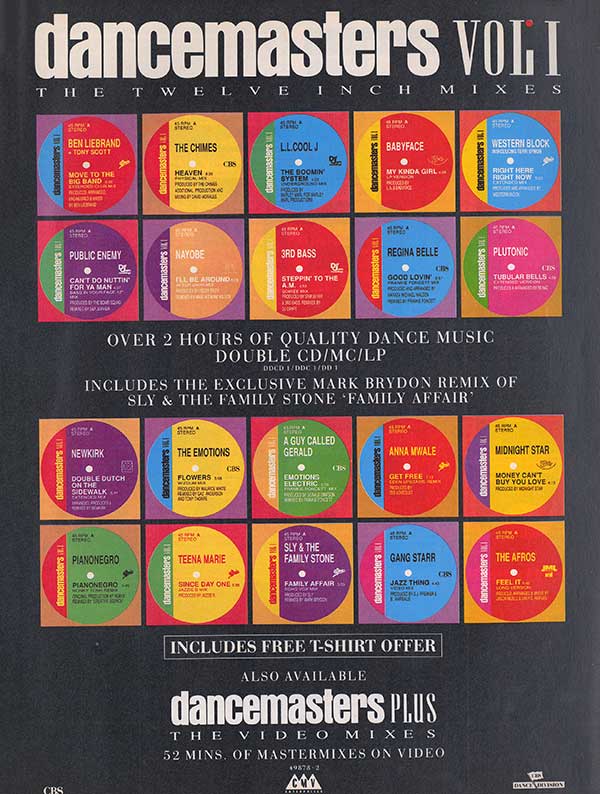 Various - Dancemasters Vol. 1 - The Twelve Inch Mixes - UK 2xCD - Advert - Record Mirror (17/11/1990)