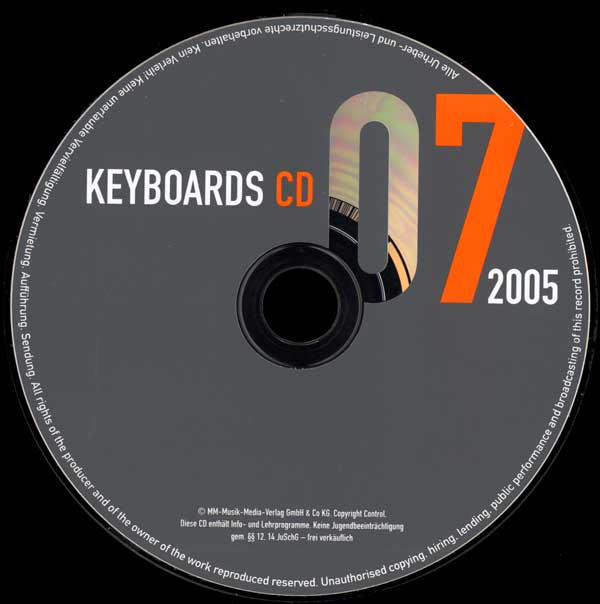 Various - Keyboards CD 07 - 2005
DE 2005 CD; Keyboards: ??
2:00 Henning Verlag - "First Try" ("A Guy Called Gerald Deconstructed Mixdown")
Released:
2005.
Credits:
Written by Gerald Simpson.
Comments:
An accompanying CD to the German Magazine, "Keyboards", released in 2005.
The actual track is constructed by Henning Verlag who recreates Gerald's "First Try". There is an audio track with talking by Henning on the CD, and there is also an MP3 version included without the talking on it.
The article in the magazine outlined the method to recreate A Guy Called Gerald's "First Try" using samples (also included on the disc).
The article is online here.
Keyboards Magazine CD 07 - Magazine Cover (July 2005)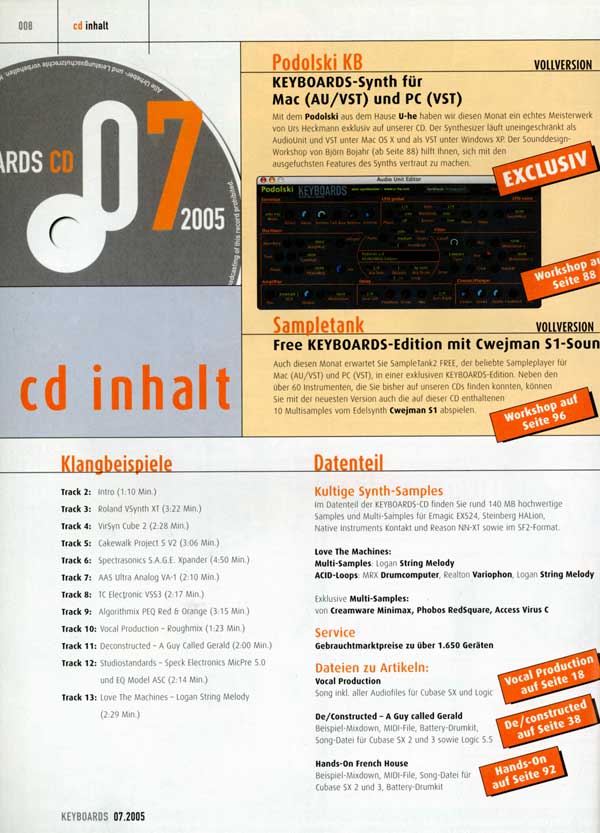 Keyboards Magazine CD 07 - CD Contents from Magazine (July 2005)