JUST JACK W/ A GUY CALLED GERALD, DELANO SMITH + TIGER & WOODS //
Motion, Bristol | June 8th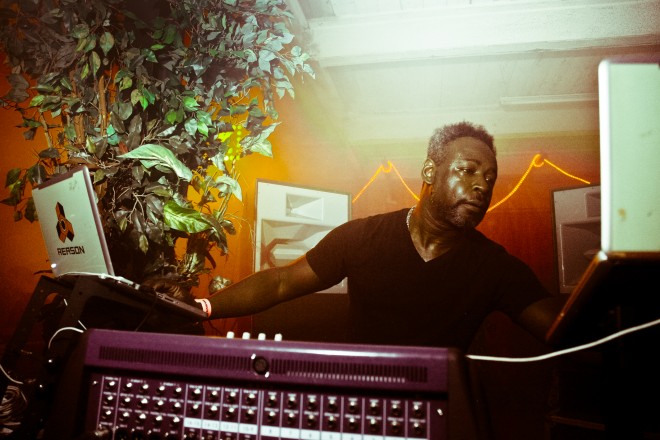 Like it or not, Bristol's nightlife is in a constant state of flux, with both lists of exciting start-ups and doomed failures that populate the city's poster boards. In the often precarious climate of the club scene, Just Jack has not only has managed to survive for seven years, but it's also maintained itself at the forefront of the city's scene for the majority of its lifetime. It's a night that's been an essential part of Bristol's sizzling underground, pulling in acts from the furthest reaches to monstrous warehouse spaces and shady back rooms up and down the Avon. So before Jack set sail on another continental summer, it was about time Crack headed over to Motion for another menagerie of twisted disco, squelchy acid and downright debauchery.
On entry we're greeted by Bristol based newcomers Summits. Their kaleidoscopic mix of ethereal atmospheres and thumping undercurrents quickly leads a procession of wide-eyed jackers into Motion's tunnel, prompting a hands-high atmosphere way before many ticketholders have even thought about leaving their homes. After watching the duo pass the baton to the edit master that is Mark E, we then head over to the second warehouse and set our sights firmly on the past. Here Detroit's Delano Smith gives jackers a hot 'n heavy masterclass in motor city sounds, blurring the lines between house and techno like a true legend. It's a set that feeds off Motion's industrial aesthetic, pushing the crowd into a frenzy that clearly made Delano feel right at home and encouraging him to go full throttle for the remainder of his set. After rapturous applause he then gives way to A Guy Called Gerald, undoubtedly one of the evening's biggest attractions.
Gerald expertly layers dark, swelling bass lines and unnerving acid tweaks over a glitchy, minimal backdrop via his lavish live set-up. It's been 15 years since Voodoo Ray dropped, it's amazing to see someone with such an illustrious history still looking to the future, and Gerald puts together a set that justifies his booking as the headline act. As we cross back over to the tunnel, we can't help but drop in on the Club Tropicana stage where Los Pina Coladas & the Panama Brotherhood are keeping the temperature up with some out and out classics. But after a few Bob Marley sing-alongs and pino coladas, it's time to catch the last of the enigmatic Tiger & Woods in a rammed tunnel. Here the duo dip into their extensive back catalogue of funk drenched edits, injecting a more candid groove into a night of solid, tech-house. It's this very mix of serious programming and tongue-in-cheek fun that epitomises an enduring clubbing brand which will remain a firm local favourite for a long time to come.
[Reviewer: Matt Riches, Photo: Artbeats]