Review: Coloursound – A Guy Called Gerald
Coloursound 005
A Guy Called Gerald Live (Acid House Set)
Maurice Fulton
Tom Trago
Wire
11.11.2011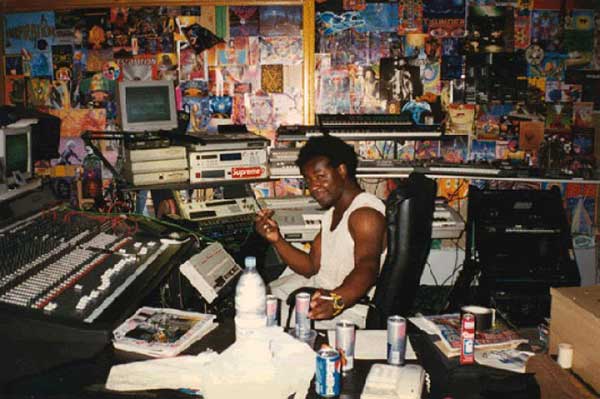 Coloursound 005 at Wire went well and truly underground last Friday night as it continued its pervasive dance music rampage across the North of England. This new and exciting club night has spread across Leeds and Manchester this term and the night at Wire laid host to one of the smaller venues in their rostrum. With A Guy Called Gerald at the top of the bill promising to take us back to the pioneering days of sub-genre house music with a fully-fledged acid house set, there was a coy attraction about what was on offer.
With a small amount of people bearing witness to Dutch DJ & producer Tom Trago, the Coloursound experience feared falling short of the mark. Despite the lacklustre crowd, Trago showed a relentless enthusiasm to draw in the Leeds passing trade and his funk-heavy disco dragged the crowd out of Wire's caves to the dance floor before him. Arguably the stand out performance of the night, it was with regret that the club was not busier to see this new breed of DJ in full force.
With Trago setting the precedent for the evening early on, Wire slowly but surely filled out as Maurice Fulton stepped up with his eccentric and rowdy mixing style. He dropped one of the more memorable tracks of the evening in Royal House's 'Can you party?' and along with its 1988 release date, managed to maintain the grassroots theme that ran through the night.
This was carried forward with A Guy Called Gerald's menacing acid house set, throwing the room into absolute delirium as he delivered trance-like electronics with commensurate ease. He did not break sweat once as he effortlessly schooled the people of Leeds in the raw aspects of the house music scene. There was a real sincerity to his set, making you appreciate the authenticity and musical heritage that surrounds him and the sounds he produces. This was in some ways set against Trago's underlying contemporaneity on the night, as the Coloursound guys demonstrated their varied appreciation of dance music all under one roof.
It is because this is being done on a regular basis that really brings this night to the forefront of the Leeds scene. With a wealth of expertise behind the scenes too, it'll be fun see it take off.
[Reviewer: Chris Mclachlan]