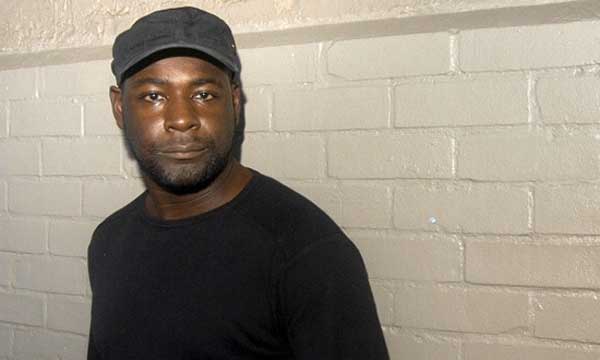 Together acts such as Baby D and A Guy Called Gerald created tracks that defined a scene and a generation. But what happened to them after the party ended?
The homegrown stars of acid house looked as if they were going to be around for years to come – they'd reshaped British pop, turning the charts different colours by bringing the sounds of Chicago and Detroit to the UK. But it didn't work out like that: the names that peppered the top 40 as house spread its tentacles across music soon disappeared from the consciousness of the general public. Some went back underground, others took on new guises and made new kinds of music, others went off and did something different entirely. We tracked down some of the first generation of rave hitmakers to find out what happened next:
A Guy Called Gerald (Gerald Simpson): Voodoo Ray
"When Voodoo Ray was in the charts, I was still working at McDonald's"
The hit: Voodoo Ray peaked at No 12 in March 1989, a year after its first release. Although it was his only big hit, Gerald remains a key figure on the electronic music underground circuit.

Voodoo Ray peaked at No 12 in 1989.
What happened next:
"The house scene in Manchester at the time was really small, very specialist. The records were only coming in as imports from America and were pretty expensive. It was cheaper to make them yourself. I was really excited about the technology. I noticed there was a hypnotic element to playing the vocal line forwards and backwards at the same time – it played tricks on your ear. I used the same idea for the bassline, so you keep hearing all these phantom tones, things that didn't really exist on the tape. I had a box of spoken-word records that I'd go through to find stuff that would fit in with the music. I always wanted to use this Derek and Clive skit [Bo Duddley] but there wasn't much memory in the sampler so when Peter Cook said "voodoo rage" it came out as "voodoo ray". It was serendipity – poetry, in a way. When Voodoo Ray was in the charts, I was still working at McDonald's. There were all these excuses [about why the money didn't come through]. I thought, something's gone wrong here: I've got two tracks in the charts – Voodoo Ray and [808 State's] Pacific State [which Simpson co-wrote] – but I'm still having to walk to the centre of Manchester from Longsight with a bag of equipment because I can't afford to get a bus.
"So what I did was, I went to a place in the West Indies and I found some people who helped me make a charm. I decided well, 'OK, my payment is that anyone who gets involved is going to have to pay something.' Have I seen any evidence of the curse working? Oh, yeah. People kind of disappear. I'm not saying anything else. I warned everyone as much as I could with the name of the track."
[Author: Sam Richards]