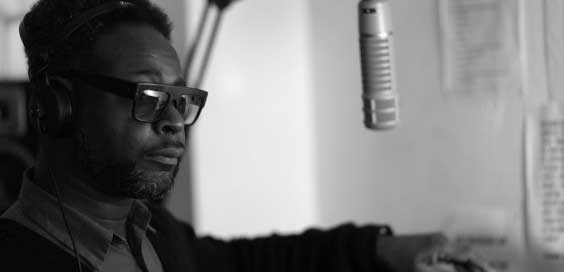 Earlier this week our very own Matt Radovich got to have a chat with Dance music Legend, A Guy Called Gerald, ahead of his visit to Melbourne for Piknic Electronik and Roland's launch of their new MX-1. Here's what went down!
Matt: G'day Gerald, welcome back to Melbourne, we were lucky enough to see you last year and a few times before that in our city. How do you find the crowds here in Melbourne, compared to places around the rest of the world?
Gerald: People are always really cool and they seem very receptive to the music.
Matt: Now you must get this a lot, but as electronic music lover, we have quite a few tracks that will live with us forever. Two of our favourite tracks are 808 State – Pacific State and A Guy Called Gerald – Voodoo Ray. These tracks are all time classics and we love to hear them when on the dancefloor. Do you still play them out or are you over hearing them? Because we're are sure you must have heard them a few times by now.
Gerald: I'm over them. I don't usually play them when I DJ unless someone asks. Usually I enjoy trying new material but I suppose the main thing is that people enjoy the music so it's not really up to me what's played in the long run. Sometimes when I perform Live In Session I'll do a completely new version – I never know until the moment.
Matt: What kind of artist and labels are really exciting you at the moment?
Gerald: There's all sorts of tracks that I like. I don't usually go for specific labels or artists. In fact when choosing music I always blind listen so I give everything a chance.
Matt: You've been a part of this business for a while now and pretty much seen and heard it all. What have been some of the stand out moments in your career that you will never forget?
Gerald: Being in the studio – it sounds odd but every minute in the studio feels like a stand out moment.
Matt: Lets say music genres were people and they were in a fight to the death! Who would win TECHNO or Drum and Bass? And why would they win?
Gerald: Drum and Bass because in it's jungle form the syncopation is so versatile and rhythms are so tactile that is can bend and twist into any form whereas forms of techno usually follow a rigid format. Jungle is like a martial art.
Matt: What's that one piece of equipment in your studio that you just love and can't live without and why is it your favourite?
Gerald: My computer because it's unlimited form of expression. All you really need is to know how to use it properly.
Matt: So your making your way back to Melbourne for Piknic Electronik. What are your plans while you are here? Are you just here for Piknic? or Do you have any other plans while your here in town that we can know about?
Gerald: I'm in Melbourne for Piknic and also for Roland's launch of their new MX-1 at New Guernica next Wed.
Matt: What are you most looking forward to about your upcoming gig with the Piknic Electronik gang here in Melbourne?
Gerald: I'm looking forward to giving the sound system a good work out. The last time I played an outdoor gig in Victoria a couple of years back it was decent.
Matt: Gerald, thanks heaps for your time and answering our questions. It was an absolute honour to chat with you, and we can't wait to see you on Sunday the 15th of March at Piknic Electronik Melbounre.
Don't miss A Guy Called Gerald this Sunday, the 15th of March at Piknic Electronic. Gerald will be talking the stage at 3pm at the Paddock at Federation Square.
Get your tickets here because you do not want to miss this – https://www.residentadvisor.net/event.aspx?683663
[Author: Matt Radovich]