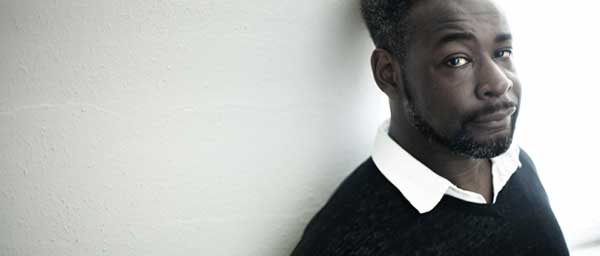 Manchester's Gerald Simpson, better known as A Guy Called Gerald, has forged a unique path in electronic music for over two decades. Well known to many because of his 1988 hit 'Voodoo Ray', which went on to become a Hacienda anthem, the Moss Side-born musician has enjoyed a highly respected career and continues to present his astonishing live sets throughout Europe. Boxing Day sees Gerald hitting The Warehouse Project for its Hacienda special, we caught up with the man himself to chat dance crews, early influence and his issues with the word DJ in the electronic music scene.
What were the major influences for you when you were first starting out?
My major influence was black music when you used to be allowed to call it black music. James Brown, Stevie Wonder, Michael Jackson & The Jackson Five, Funk, Soul, Dub Reggae and Jazz.
Did the people around you inspire you to move forward with making music? Did your environment influence you?
The environment was a big inspiration. It was boring as shit in Manchester and dangerous so there was nothing else to do. It kept me out of trouble and I didn't have to look up to anybody, just focus on my own ideas. The only entertainment was the music and dancing at places like Legends, Sandpipers, The Reno and Jamals. There was a night every day of the week when I was in my teens and then there was The Hacienda when Greg Wilson started playing there and brought all the crowd with him.
Your journey began in Manchester, however you've also travelled to places like Detroit, Chicago and now Berlin; what is it about these industrial cities that make them so synonymous with music?
They can't rely on their good looks so they've got to get creative. All of them had huge forgotten pasts and industrial wastelands and poor people with big ideas whose ideas expanded beyond the means available to them.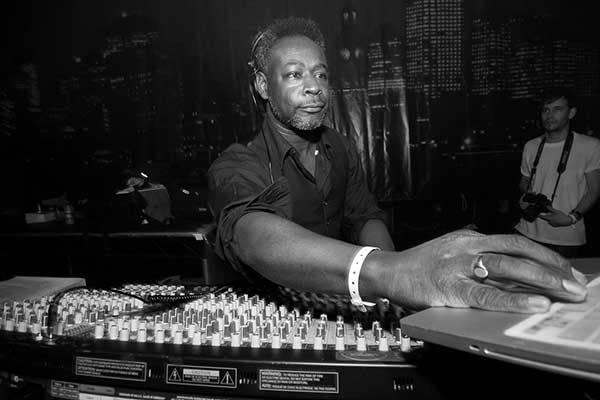 You've previously talked about being able to 'cook' up a sound to suit the environment, what are your favourite techniques?
I've gone past giving away techniques. I tend to find giving music tips away tends to poison the minds of innocent new music makers. The only thing I can say is be as individual as possible. If it's been done before, it's finished, try something new.
Having made music inspired by dance crews such as Foot Patrol and Jazz Defektors, the essence of dancing must really spark creatively for you - when looking at a crowd dancing to music, do you feed off their energy? How do you channel this?
I made music that was inspired by Foot Patrol and the Jazz Defektors and many other dance crews that existed in Manchester. I don't see many crowds dancing these days! What I do see is DJs putting their hands in the air and the crowds following them like it's some sort of rock concert. That is not dancing. Bring back the dancers! I'd love to see people really getting down and dirty again. We live in a society where people are actually not being encouraged to be individuals so it doesn't happen as much I'd like. Moving with your own unique shape and form is essential in dance. Bouncers - please let the dancers in.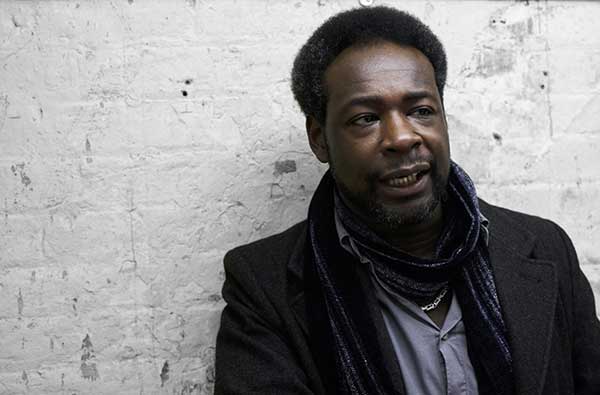 You use a lot of hardware in your production - How do you minimise the gap between a studio and live performance?
This whole vinyl and hardware and whatever only exists for people who discovered dance music in the '90s. I haven't got a clue if it's hardware or software – these are just tools to make music. I don't need to minimise a gap because there is no gap. The advancement in technology has allowed me to bring my exact set up in the studio to the club.
What advice would you give to someone trying to make it in the electronic music industry? Or more so, what advice would you give yourself when you were up and coming?
I didn't realise that the direction was up and coming. In front of me all I saw was new dimension and possibilities. My advice to a new producer is value your own art and don't look for appreciation from outside yourself. My advice to my younger self is people need to earn their keep.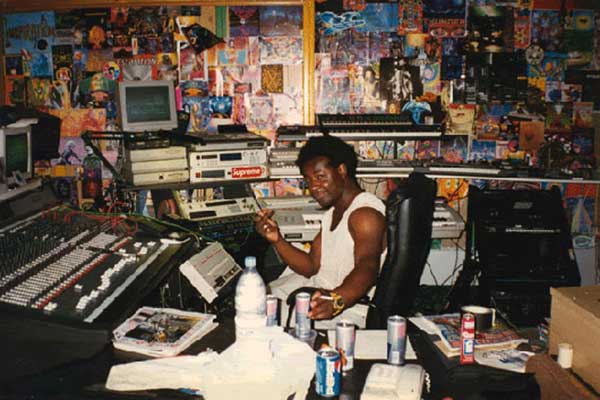 What can people expect from The Hacienda WHP show on 26th December? Any old classics?
I'm not digging in any crates as I'm not DJing. I'm not into rehashing the classics, over and over again. The music that was played in the Hacienda was future music then and now I take that as my inspiration to bring new rhythms and feelings when I perform live. I am a futurist. The whole system has glorified the DJs and the system implodes on itself because it's all clogged up with it's own regurgitation. There are no original ideas coming into the mix. The original electronic dance music producer does not exist in his own right outside of the word "DJ", who actually only plays and consumes the music. It seems to me that most people think this music is only made by "DJs". It's a real misconception. But I am looking forward to seeing a Manchester crowd again. They always lift a place.
[Author: Alexandra Leo]