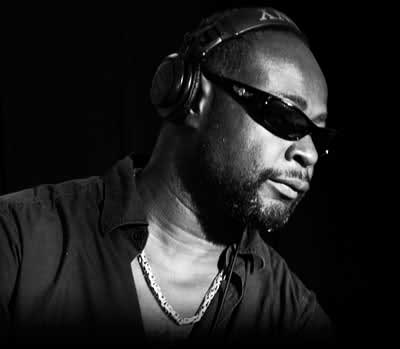 Burlington Project has teamed up with Traktor for two very special events with We Love Space this summer. Sharing a common interest in nurturing electronic music by embracing technology, experimenting with new mediums and cultivating fresh idea's, Burlington Project and Traktor have looked to both the old and new schools for inspirational charachters pushing the envelope of the artform...
A Guy Called Gerald and Catz 'N Dogz have been chosen for these events. Both acts reside in Traktors home town of Berlin. Catz N' Dogz originally from Poland (formerly 3 Channels) known for their experimental and non-categorical style behind the decks, playfully flitting between genre's.
Kicking off the first party is the illustrious.. A Guy Called Gerald. When the history of dance music is written AGCG will be one of the main protagonists. Perhaps best known for his seminal 1988 Hacienda classic Voodoo Ray or his production with 808 State with tracks like Pacific State which made him the first producer to have not one but two instrumental dance tracks in the UK charts at the same time. Lesser known perhaps is his output on his own imprint Juice Box and the string of 12"s that were to become the precursor to Jungle, his music was a huge inspiration to genre defining pioneers like Goldie, LTJ Bukem and DJ Krust. More recently and in keeping with his inclination to be at the forefront of the cutting edge of electronic music he has been working from Berlin signing music to labels like !K7, Perlon and his own Sugoi and Protechson imprints.
The track you are probably most often associated with is Voodoo Ray, one of the defining tracks of acid house, the blueprint for many things to come. The misuse of a Roland 303 was responsible for a wave of new exciting almost alien music. Do you still think technology is shaping music in the same way today?
No, money and the media is shaping music. But it's been interesting observing. It's a funny cycle. There is a lot of technology out there on the software side of things but the average so-called electronic artist nowadays is more interested in retro sneakers and analogue synths and ye-olde acid sounds from the 80's.
Utilizing DJ software has been quite a recent thing for you, were you a reluctant convert and what swayed you in the end?
The music I make and the way I think about music is 100% futurist. When most people in the late 80's were doing the 70's get up I was living out my fantasy of a new type of music rising out of broken down abandoned type places. I DJ only on special occasions and when I do I use Traktor. I wasn't a reluctant convert. I got sick of cutting things onto dubplates and then not sounding like they were in the studio. You must remember I'm not coming from exactly the same place as most DJ / producers that started out in the 90's. Dance music for me started to morph together in the mid 80's where my average night out at a dance club would consist of jazz funk, dub and electro funk and you will find these elements in my music today. When I DJ I try and keep the same feel though it's getting harder and harder to play some of the music made by rock n roll converts.
How has it changed the way you DJ?
I can re-edit old school tunes on the fly, use elements from some new material and have an unlimited record bag. You see the older you get the more music you know but also because you're not getting any younger it's a bitch carrying 40 kilos of bags.
Is any one format more relevant than another, ie laptop, CD, Vinyl?
For me, laptop is where I can carry my entire studio. I enjoy playing soft synths and running live sequences and being totally free to create music on the fly.
You have been there at the beginning of many different musical movements, at the birth of genre's. Is there anything now that feels/sounds like it is the beginning of something new for you?
The thing is now, it's easier and faster to create something so things are born and die every day. Also there is not one focal point or channel as there used to be. People can actually find their niche alot easier. I started to back away from the ol' trend and genre thing when I noticed people were making sounds into genres.
How would you describe your current style of djing?
I like to think of my style as "true school". True School is a feeling where you don't have to pretend to be something that you are not so you transcend anything that would be called "style" and focus on a good groove and people having a good time.
Have you played in Ibiza before? and if so how does it compare to playing somewhere like Berlin?
Yes I've played before. Obviously the crowd is full of tourists from all over the world looking for a big party so people are not necessarily those that follow dance music as a passion. Berlin is a bit different. It's a sure shot for more electronic diversity which is a good breeding ground for experimentalists and people know their music.
Catch A Guy Called Gerald at We Love Space on the 24th of July
[Author: Betty Swollox]