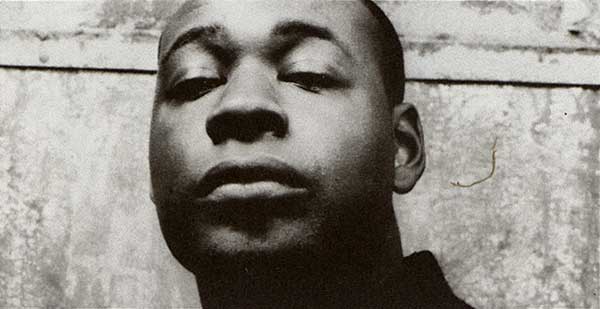 A Guy Called Gerald machte schon Drum'n'Bass, bevor er überhaupt erfunden wurde. Zudem landetete der aus Manchester stammende und mittlerweile in Berlin lebende Gerald Simpson mit «Voodoo Ray» den ersten britischen House-Hit und war Gründungsmitglied der Kultformation 808 State.
«Proto Acid» erschien im August 2006. www.aguycalledgerald.com
first record you remember
Jimmy Cliff - The Harder They Come. I was 3 or 4 years old, sat on the couch at home and the music would have been on a Blaupunkt radiogram hi-fi thing. Early seventies in Moss Side Manchester.
a song that reminds you of school
Adam & The Ants - Ant Music. It was like post new-vogue punk that was going on at the time. I think the reason it stood out for me was because it was very percussive - it had this real tribal thing crossed with punk. I just remember kids turning up at school with war paints on, hair plaited and them being sent home.
a record you fell in love to
Mantronix - Baseline
your ultimate heartbreak song
Carol Thompson - One Dance. This song was an early lover's rock tune - the kind of music they used to play at blues parties. And Jamaicans have a way of dancing to this music called «whining» where you dance together crotch to crotch and you've got to be able to girate on time very slowly.
first record you bought
The Star Wars Theme Tune. I was so into the movie at the time I went and bought the record. But somehow by the time I got home the record had managed to slip out of the sleeve!
song that evokes best summer of your life
GLOBE & The Whizz Kid - Play That Beat Mr DJ. It was the summer of linos and windmills into headspins. I was living in Rusholme Manchester and hanging out dancing, building a soundsystem with some friends.
a record that gets you into romantic mood
The Lounge Jays - Sex Mechanic. It's got a cool lyric that repeats over and over again.
a song you wish you'd made yourself
Any Stevie Wonder track.
a song guaranteed to make you feel depressed
Sade - Love Is Stronger Than Pride
best Kraftwerk song
«Morgenspaziergang» from the «Autobahn» LP. The song where they imitate birds.
the perfect anthem for Manchester
The Bee Gees - Staying Alive. I've got images of the Bee Gees walking around in Chorlton in Manchester.
[Author: Finger Magazine]