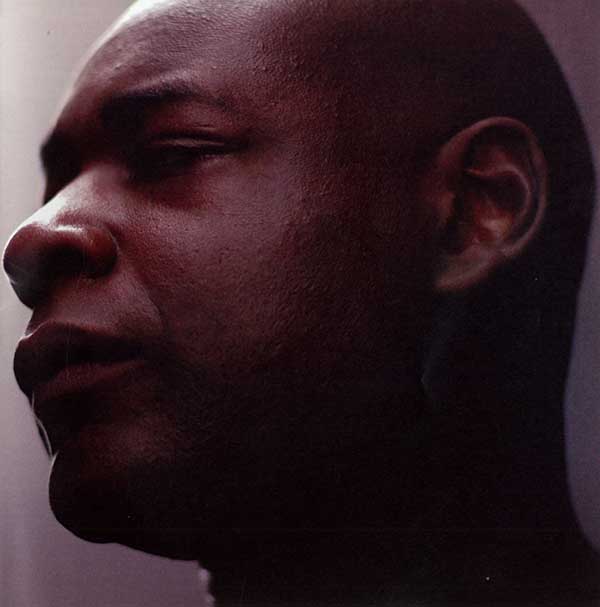 We caught up with local legend turned international electronic music aficionado A Guy Called Gerald on a rare trip to his home town. Martin G-H jumped at the chance to hear how he conjures his beats and what's wrong with our music from an exile's perspective.
Sorne producers cannot be pigeonholed, refusing to adhere to the marketing-friendly, homogenous concept of genre. While many inspire the industry, their names often remain on the fringe of the common conscious. Should they retain their place on the guest list of who's who while simultaneously chalking up chart successes and headlining festivals then they join a distinguished list of so-called 'Dons'.
Gerald Simpson, aka A Guy Called Gerald, is one Mancunian who ticks all these boxes and more. He has influenced and contributed to more than 20 years of dance and popular music, absorbing and reworking the style of the day while constantly looking to the future.
"Voodoo Ray" became the biggest selling indie single of 1989 and "Pacific State" - produced whilst he was still a member of 808 State - needs no introduction. Later the seeds of jungle and drum'n'bass were sown by Simpson with tracks such as "28 Gun Bad Boy" and 1995's lauded long-player "Black Secret Technology", which inspired DJs like Krust and LTJ Bukem while exposing new talent in the shape of Goldie.
It's an impressive track record that includes collaborations with and remixes for icons ranging from David Bowie, Herbie Hancock and The Stone Roses to The Orb, Tricky, Finley Quaye and Simpson's brother, David. That's before you get to the 12"s on Peter Kruder's label !K7, and more recent releases on 4/4 favourites Perlon and Sender.
After living in New York and London the 43-year-old now resides in Berlin, where he produced his last LP, 2006's "Proto Acid: The Berlin Sessions". In true Simpson style he didn't attempt to recreate the sound of the album's formative city, instead favouring a hypnotic groove that's as much Detroit's first wave of techno as it is electro with added balls.
Playing live, his ethic of taking the studio into the club is stamped on a sound that offers a seamless blend of futurist snare rolls, throbbing techno kick-drums and acidic 'riddims'spanning time signatures, beats per minute and genres with the assistance of two laptops and a mixer. In January Manchester's Red Bull Music Academy marked Simpson's long-awaited homecoming with an hour-long lecture and a blinding live set. We asked him to expound on contemporary UK club culture.
"I suppose there's a bit of a gap with things here now. For a few years it was on a roll- from rave to jungle - we were sending out beacons from Britain. Our bands were touring America and the world was looking on. I think things have become too much about what's new and what's next, to the point where people have lost their focus on what's actually there," Simpson mused as he sipped neat Wray and Nephew's.
"Relevancy is transparent. People say 'Oh, I'm into this, I'm into minimal"' he said with an air of disbelief. "It's not demanding much of the crowd. Some want the full-on experience... you don't want a Malaysian stir fry forever."
"When I moved to the US drum'n'bass had gone into TV and radio. Then I started working with !K7 where there was a much more open attitude to what they did. Back home there was this big two-step vibe going on, whereas I was trying to go in different directions and avoid the horns."
If there is one word that can describe Simpson, from his lugging off beat techno to the most dub-inspired of his breaks, it's different. Take for example his modus operandi as a live producer who prefers to use Reason - a studio application designed for making tunes with the assistance of time and patience - as opposed to software such as Ableton Live, which is purpose built for real-time live sets. Doing things the hard way is one phrase that comes to mind, which begs the obvious question: why?
"I've played the same track from Reason through Ableton and it lost the dynamic, I couldn't hear the same bass rumbles," he retorts with a laugh. "I could make it sound like it does through Reason, but then that would be more work.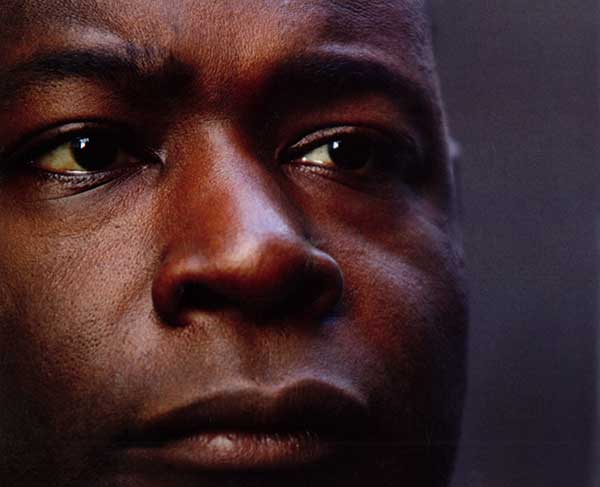 "Sometimes I've got this bassline, it goes 'woomph', but every now and then I want that to go 'WOOMPH', so it doesn't all sound compressed, it doesn't sound too nice. I always try and explain to the sound guys, 'look mate, I'm not playing on vinyl, I'm not playing CDs and I'm not playing Ableton, I'm using Reason'," Simpson continued, before describing how his message often falls on deaf ears.
"They rarely get it. They should have got it at Fabric the other week, but I managed to do in one of their monitors somehow and I'm not proud of that. I will say that they are amazing there, but I did warn them. The only other way to do it is to get up there with a load of analogue keyboards because I'm not playing a load of straight set things that have been compressed."
According to many analogue production purists there's simply no contest between the old machinery - keyboards, drum machines, synths etcetera - and modern computer programmes, with the latter standing accused of losing the live edge, heart and soul of the former. In contrast Simpson sees the old-school production equipment as needlessly long-winded and potentially problematic, not to mention heavy.
"I used to walk from Rusholme to Chorlton, then Chorlton to the city centre with two shopping bags full of SH101s and stuff. It was a bit of a long jaunt, but I was totally into music man, I'd have my Walkman on and I'd be like..." Simpson said, breaking into a swagger before explaining why he's happy enough to rely on his laptops. "For me it's like, you know, you can rub two sticks together to make fire or use a lighter. For a lot of people it's really romantic, but I'm not like that.
"I used to have to go to the airport four hours before my flight; I had to do the whole cargo thing with 220 kilos of equipment. Then you've got to spend a whole day or something programming machines.
"I had a nightmare in Belgium one time when I was told that everything I needed would be there, but when I turned up they said the guy on before me was using the same drum machine.
"I had to wipe everything on the spot and re-programme it all on the spot," Simpson recalled. "I didn't really mind, but it wasn't great."
"[Now] the concept is still the same - I've taken the 303s and 808s and put them in a box. I know it doesn't look the same but the feel is the same, the feel should be the same. What I was getting off on back in the day was the feeling. It doesn't matter what kind of box it's in, I mean some of the stuff we used to use were real manky old boxes."
From watching cars go by on the Princess Parkway to headlining festivals and industry events across the world it's been some journey for the man from Moss Side. Intrinsic to such a career is the sort of passion that will make
that five-mile walk through inner city England seem a reasonable journey to make in order to spread your music and develop a fledgling scene into the last great youth culture of the 20th Century.
It goes without saying that his innovation and individualism have been key assets fans are expecting to find alive and well on Simpson's forthcoming eighth full-length album, released on Laboratory Instinct this spring. As he explained to those lucky enough to hear the aforementioned lecture: "It's like a bowl of cornflakes: you make it how you want." We couldn't have put it any better ourselves.
New long player "Tronic Jazz - The Berlin Sessions" is released on May 10th - and it's reviewed in Chimp 12.
[Author: Martin G-H]