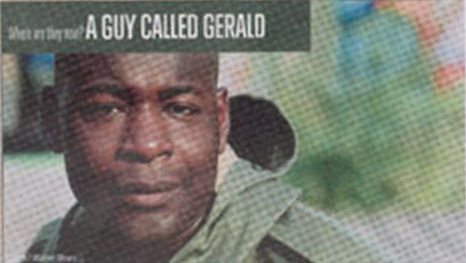 A Guy Called Gerald is one of those seminal musicians whose work has permutated almost all parts of the electronic music. Indeed, he is one of the pioneers of the acid sounds from the creative hub known as Madchester.
Way back in '88, Gerald was part of the band that wet wider the moniker of Scratchbeat Masters. He then jumped ship to join the Hit Squad, and it was this very Hit Squad that became the champions of the acid/proto techno guard, namely 808 State. They were making waves on the underground from the get go, but when the album "Newbuild" dropped, followed by the chart topping 'Pacific State', the profile of the group rocketed By this time though, Gerald Simpson, as he's also known, was busy pioneering his sound as A Guy Called Gerald and released the killer 'Voodoo Ray', which rose up the charts at the same time 'Pacific State' was doing the rounds. So, after literally four releases, he was an international superstar with a track that was the anthem to the acid revolution. Genius.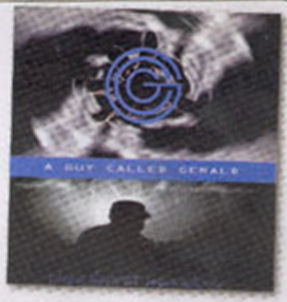 After this Gerald moved into the production more urban beats, with the launch of his label Juice Box, he started to release a string of breakbeat tracks that slowly morphed into what we would come to call drum & bass. From the broken beat monsters of '28 Gun Bad Boy' and 'Ses Makes You Wise', to the movie sample laden master work of his third album 'Black Secret Technology' that arrived at the beginning of '95, Gerald was the boy.
Then things slowed down and it seemed he took a sabbatical from production. With only a re-release of 'Black Secret Technology' and an EP released ín '98, everyone wondered what had happened to the pioneer.
It turns out that he was just having a spate of bad luck which he shrugged off after signing to Berlin label 'K7. This saw A Guy Called Gerald leave the urban sounds that he helped pioneer behind, and work on more electronic sounds. Like his beautiful 'Humanity' which was re rubbed and bumped all over the city as Ashley Beedle's 'Love And Compassion' remix, not to mention he launched his new label in 2005, SUGOI, which releases quality house and techno. Indeed, his stint in Berlin got him some new contacts, as he has just released a corker of a re make of Chip-E's classic 'Time To Jack' on label du jour Sender. He also has a new album in the works for August under the title of 'Proto Acid The Berlin Sessions' and will be touring like a loon.
A Guy Called Gerald will be playing at Playtime's 4th Birthday celebrations at Egg to 28th July with David Duriez, Mike Monday and BG Daddy.
https://www.guycalledgerald.com/
[Author: Oneweektolive]