From the Buzzcocks to Doves, Britain's second city has unleashed a succession of albums that changed the face of music. Here's your guide to the best of them...
A GUY CALLED GERALD
Automanikk
COLUMBIA, 1990
One-time 808 Stater Gerald Simpson's acid-house opus.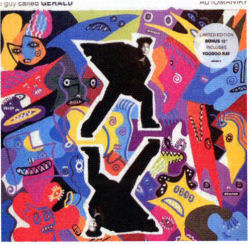 Released in April 1990, ostensibly on the back of Simpson's ubiquitous dance hit Voodoo Ray, Automanikk put the Mancunian techno innovator in the big league. It's an album that translates well from club PA to home stereo, the fierce, Motor City techno-inspired Eyes Of Sorrow contrasting with the Mensch-Maschine robotics of the title track. Elsewhere. Detroit house luminaries Derrick May and Carl Craig add their imprimatur by remixing FX (Mayday Upgrade).
[Author: DS (David Sheppard)]