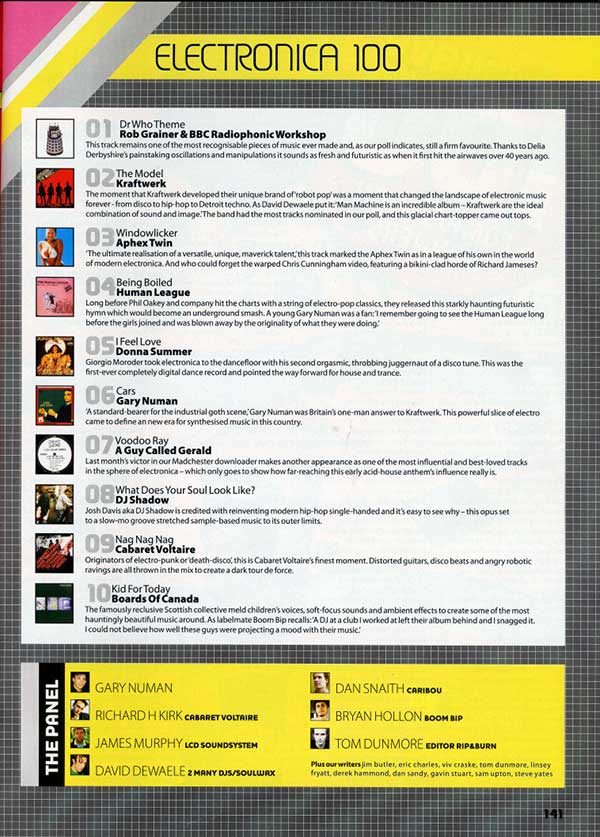 07 Voodoo Ray A Guy Called Gerald 1988
The story Gerald Simpson, a shock-haired 20-year-old from Moss Side who was was rather obsessed with the techno sound of Detroit...
The vibe A magnificent, druggy anthem that sounds great at home and even better in a club. Given a tuneful twist by that bubbly top-end, unlike many acid house tunes this was more than mere squiggly bits.
The electric shock Proof positive that Brits could do dance music as good as the Yanks. (4:24)
Since you ask... Gerald claimed responsibility for Manchester's other acid hit, 808 State's Pacific State, but fell out with them when he received no credit.
[Author: SY]