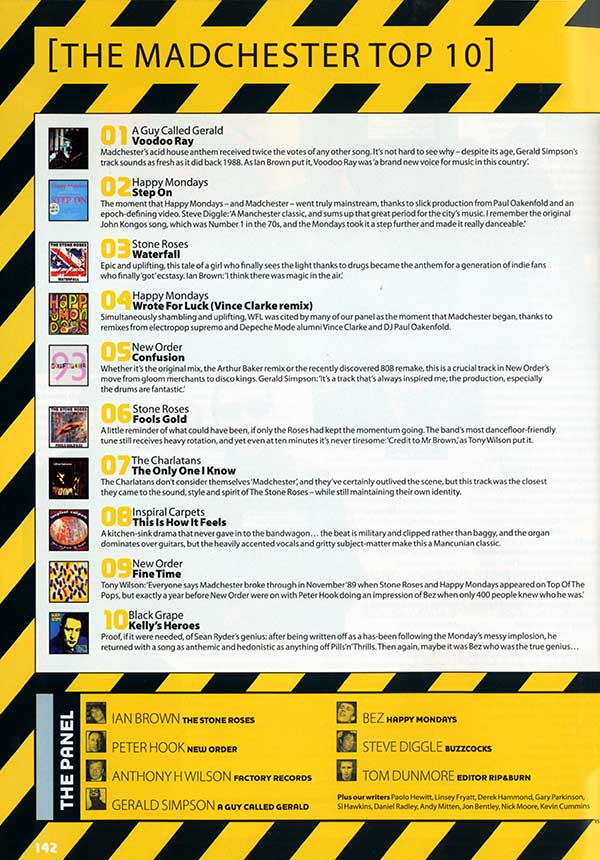 56. A Guy Called Gerald Voodoo Ray 1989
The story: Called Gerald Simpson, in fact: an early 808 State member and all-round electro genius who's still going strong today. This was his first solo effort and was so assured that many assumed G was from Detroit. Much of his early stuff was actually cut in his mum's Manchester attic.
The vibe: Faintly tribal acid-house, replete with glorious 808 squelches and random female chanting.
The Madchester moment: The chirpily cheesy keyboard solo (0:48). Possibly composed on his little sister's Casio.
Since you ask...: It was supposed to be called Voodoo Rage but Gerald's sampler copped out before the 'g'.
Album: Hot Lemonade
[Author: SH]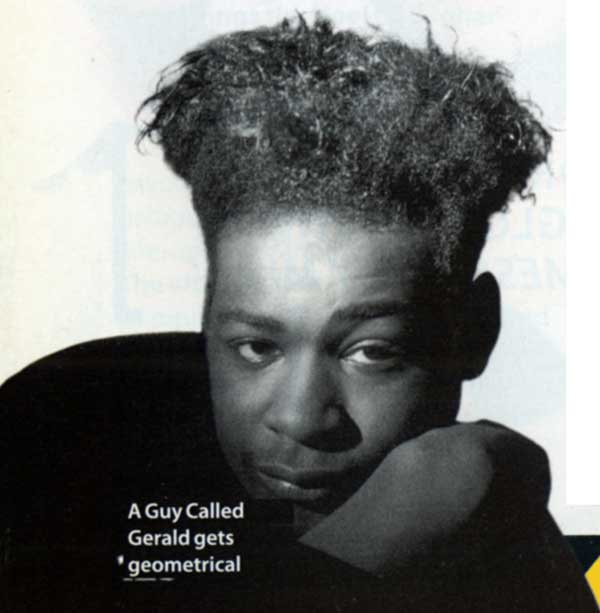 58. Annette Dream 17 1989
The story: The credited writer, Ricky Rouge, was really yet another nom de plume for Gerald Simpson, who was signed to DeConstruction by collaborator Mike Pickering.
The vibe: Acid house takes an unexpected funky Latin twist.
The Madchester moment: The cheeky one-fingered solo breakdown (2:41). Are you listening, New Order?
Since you ask...: When he worked as an A&R at Factory, Pickering signed James and the Happy Mondays.
Album: DeConstruction Classics.
[Author: DH]