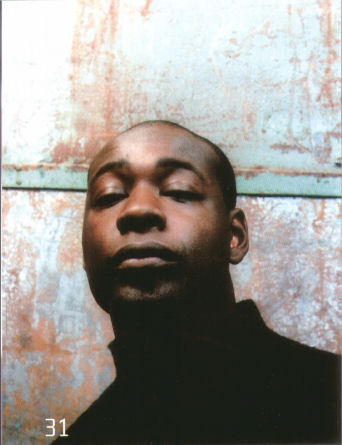 "Dance music did have its period in the media spotlight," explains A Guy Called Gerald from his new base in Berlin. "I was never a part of that." As a result Gerald has been allowed to create and develop independently and at his own pace. From his pioneering work in establishing acid house with 808 State back in the late 80's to his seminal drum 'n' bass recordings in the early 90's, Gerald has never been afraid of saying something different though the genre has all too often created safe, saleable records. Gerald's new album, 'To All Things What They Need', is unafraid to surprise and challenge. On 'Meaning' and 'First Try' - the first single from the album - we find Gerald revisiting his earliest influences to produce two epic slices of classic Detroit techno. "Call For Prayer" and "Tajeen" move further afield for their influences, borrowing from North Africa and the Middle East for their soundscapes. This album is not simply a reminder that dance music can still be innovative however. It is also a timely reminder that music can serve a deeper purpose. "American Cars" - Gerald's favourite - is a comment on the US's dependence on oil and the repercussions this has for the world.
This record may not win a Brit award (the dance music category has been axed), but then who cares about awards anyway? "I've never really seen the point of wanting to make a tune that was better than somebody else's," says Gerald. "It's like going to your neighbour and saying 'I'm better in bed than your husband'". At a time when dance music is struggling to remain relevant, it is a relief to know that Gerald is still out there.
To All Things What 'They Need' is released on !K7 on 31st January.
[Author: Stuart Aitken]