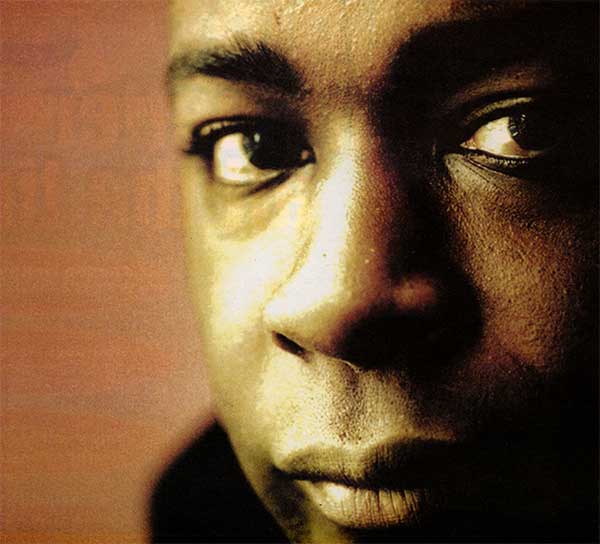 His early house hit Voodoo Ray defined a moment in music history and catapulted Gerald Simpson aka A Guy Called Gerald into international stardom. Unfazed by prominence, he chose to do it his own way. Now he's back.
ANY DECENT compilation of early house music will necessarily have to include Voodoo Ray in its tracklist. The ethereal quality of the song, and its precocious foray into the dynamics of breakbeat heralded the drum'n'bass scene that exploded a few years later. He became, deservedly, a beacon of electronica.
Voodoo Ray, alongside Pacific State stormed the charts worldwide and he landed a solo record deal with Sony/Columbia in 1990, under, which he released his first LP Automanik. Then everything went a bit pear-shaped and the discrepancy between what he wanted to do and what he was enabled to do under the label's auspices led to an inevitable split up.
Essence
'I've always been interested in following my own path. I'm not interested in being part of a scene. I remember the early days of acid-house and when I used to think how many people enjoyed the music. I was happy when it was underground, being influenced by lots of things coming from overseas', he says whilst in London to promote his new single and the forthcoming album, Essence.
Essence is a superbly melodic project, with collaborations from Lamb's Louise Rhodes, MC Krusta, singer/songwriter Wendy Page and Dee-Lite's ex-member Lady Kier, who features in the song Hurry To Go Easy. 'We're all friends. I am a producer, with lots of equipment and we wanted to make really organic tracks. For me, it's like a breath of fresh air.'
Essence stands on a class of its own, the futuristic, urban weight of the sound being wafted over by diaphanous melodies.
Gerald's concern these days is to inject soulfulness into technology-based music. 'When I look back on what I've done so far, I realise how my work has been changing. My first EP was very instrumental, then I started introducing samples and since my third project I have been using melodies. So my next progression is moving towards a more organic sound - still machine-based, but decidedly more human.'
Gerald seems to have evolved past the initial infatuation with the velocity at which an artist can produce with the aid of high-end equipment.
'It's easy to just churn out stuff. I remember that in the late 80s and early 90s I thought it would be easy to release 10 records a week. I thought I would want to flood the market. But if you do it, you lose sight of what you've got. When I was dropped by Sony, I used to produce a track a week and a four-track EP a month. After a while, it starts to get a bit weary.'
First contact with gospel
In this meantime, besides producing Essence (which spanned over a period of five years 'there were legal matters to be solved, my own record label...') he's done remixes for the likes of David Bowie and Tricky. Now, he's just started a collaboration with legend Herbie Hancock.
'It all started just before I left New York. We started swapping mixes and we decided to take it to another level when he invited me to collaborate on a new project.' Those who may be surprised at such a collaboration should know that Gerald's first contact with music was listening to gospel at church alongside his mother. From there he developed an affinity with the Jackson 5, funk and eventually hip-hop. His musical career started when he started experimenting on an Amstrad twin cassette.
To promote Essence, Gerald will be performing live as well. 'We've done a gig at the Anchorage in New York and one in Miami in March, which was really nice. We'll be coming to London in September or October.'
Essence is released on August 14. The single Humanity comes out on 10 July.
[Author: Antonio Pasolini]