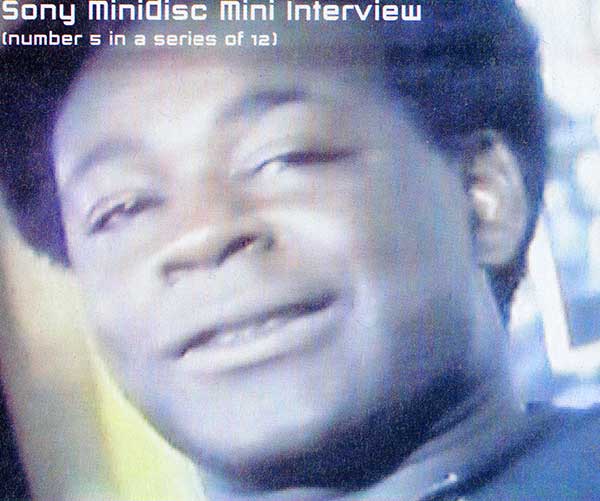 GeraId is a producer, DJ and remixer He was toast of the acid house community with his classic single 'Voodoo Ray' but by the mid 90s had re-invented himself as a drum & bass pioneer. His new album 'Aquarius Rising' is out soon.
before you were given the hardware what did you previously know about minidisc?
I thought there's no way it's going to catch on there's all these formats, there's DAT, there's CD, there's so many formats but then when I got one it's like I don't use my DAT, don't use my CD and transferring everything to MiniDisc because it's so accessible, so easy to use. It's a lot more versatile. For instance I've got an LP that I'm sequencing at the moment and I've basically taken every one of the tracks on there given them an ID number and I can move them around within the space of the disc and work out how I'm going to put the LP together. It's basically like a Walkman come scratch pad with a way of taking the samples. I've been following people around with microphones and animals and insects and everything and getting some crazy noises.
has it made your life easier in terms of making music?
Yeah, because I've been able to concentrate on the one format. For me it's an ideal tool for working with because it's digital the quality loss is not there.
do you think minidisc has the potential to be dj format?
I don't see why not, they do it with CDs.
What classic tunes would you put on your own minidisc comp?
I'd probably start with something from Burt Baccarach and then something really hard like The Prodigy's 'Firestarter', I like the energy of that; Photek, his LP is dangerous; Derrick May 'Feel So Real'; and one of mine, 'Emotions Electric' something I did for a Peel session a long time ago.
[Author: Unknown]