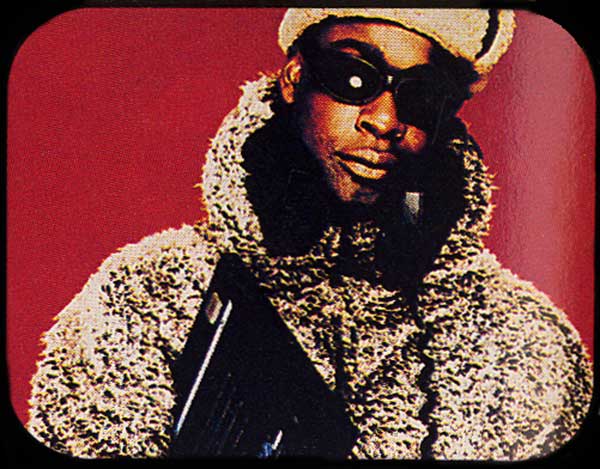 1. A Guy Called Gerald 'Aquarius Rising' (Juicebox)
"Albums soon come... killer."
2. Carlito - 'Fall Down' (Creative Source)
"Samba bass and swirling horns!"
3. Danny Breaks - 'Volume 13' (Droppin' Science)
"Cosmiconsciencesolarbiznizz!"
4. Bushmaster - (Juicebox)
"Hip-hop opening monster."
5. Future forces Inc - 'The Killer' (Distorted Reality)
"Spacey beats, knarling bass."
6. Adam F - 'Circles (Remixes)' (F-Jams)
"Boni meets Mr James in a bass soundclash."
7. Tamsin - 'Go Higher' (Juicebox)
"Tamsin on a maternal tip."
8. Dom & Optical - 'Quadrant' (Moving Shadow)
"With a hellish bass breakdown!"
9. Stakka & KTee - 'Mainline/Andromida' (Liftin' Spirit)
"As hard as the Krypton factor."
10. Ed Rush & Nico - 'Technology (Boymerang remix)' (No U Turn)
"Shades of the old school."
[Author: Mixmag]