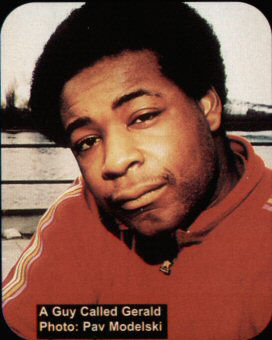 1. Intense - 'Positive Nation' (Good Looking)
"A very nice building track. Good for the start of the set."
2. Alex Reece - 'Candles' (4th & Broadway)
"I like the vocal on this. Dinner Jazz for the next millennium."
3. Axis - 'Solutions' (Good Looking)
"This is one of those tunes I listen to when I m out and about."
4. Primary Motive - 'Electric Blue' (Creative Source)
"A very fizzy kind of track One for the lively crew."
5. The Geester - 'Mad Air' (Dub Plate)
"Seriously intense music. Not for the novice drum 'n' bass dude."
6. Skycutter - 'Lost' (Blood)
"A dark heavy feeling overpowers me when I hear this track."
7. Dr Lake -'Unknown' (MoWax)
"Ripping tune. Perfect for the middle of the night."
8. Big Bud - 'Millenium' (Creative Source)
"Smoke a bud and listen to this one. I love music! It's fucking great, isn't it?"
9. JT's - 'Xpressive No.002' (Xpressive)
"The B-side is so dreamy. I travel without moving. This track folds time."
[Author: Mixmag]