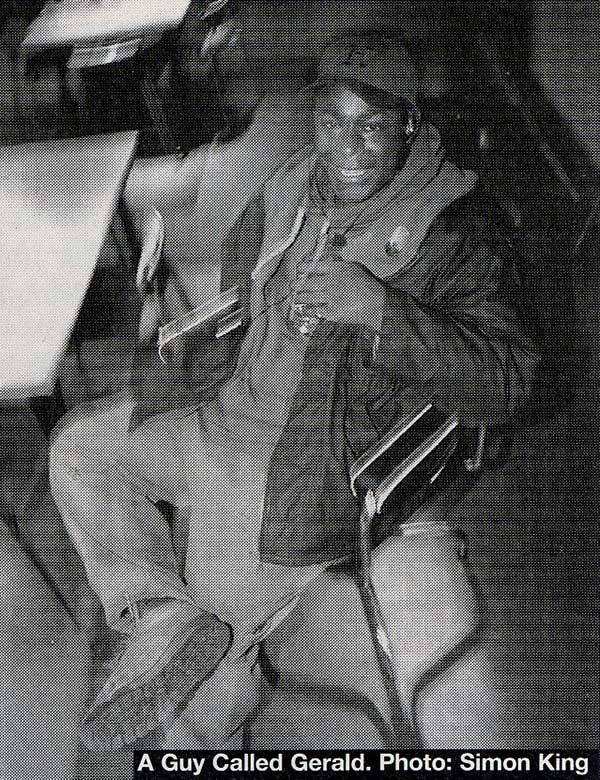 Gerry The Pacemaker
"I'VE just been DJing at Goldie's end of tour party in the States. That was really good. I bumped into Crazylegs from the Rocksteady Crew, it was brilliant. I bumped into him in a bar round the corner from where the party was. I was surprised at the response to the LP ['Black Secret Technology'], it's been ten times better than I thought it would be. I've had a really good response. Otherwise I've been very, very happy, it's been a problem-free, stress-free year.
"I moved down from Manchester to London - it was a non-hectic, wicked move. I've been roller-blading down by the river every morning instead of dodging bullets every day!
"Other highlights: Meeting new friends on the dance scene like Lady Miss Kier [from Deee-Lite]. Meeting up with her was really special. She's a really special friend. We've done a few tracks together. I've been helping her out with production for her new LP. I've done a track for that, she's done a track for one of my future projects. "Also, I've started DJing, I've really enjoyed doing that. Playing jungle on Radio One. That's gotta be a highlight. A year ago I wouldn't have even dreamt of doing it even on Kiss FM. Wow, but Radio One, phew, it's like 'ang on we're heading towards a new millennium here!"
[Author: Mixmag]