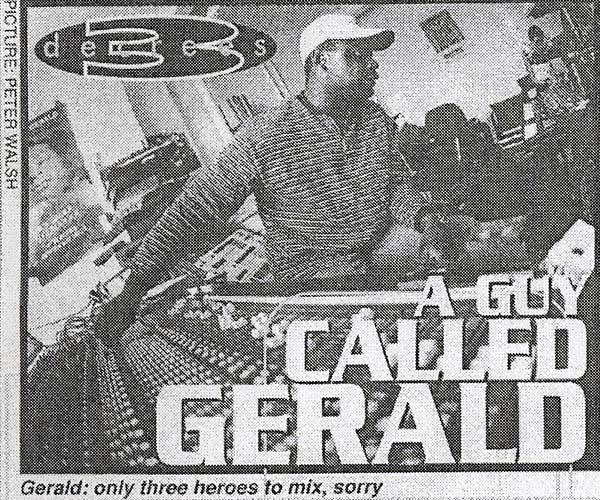 1 CODE MISSION: Dreamers [Reinforced/1994]
"I JUST have to play this track all the time; its a special one-off edit I got hold of and it's good to hold onto special mixes."
2 SOURCE DIRECT: The Fabric Of Space [Source Direct/1995]
"I LOVE to mix with this track, it's got a bit of a hardstep roll, but plenty of space too. Everybody knows space is the place."
3 JAMIE FOR RUFIGE KRU: Your Sound [Metalheadz/1995]
"JUST A really cool track; Metalheadz continue to build the foundations of drum 'n' bass."
• A Guy Called Gerald's re-released 'Finley's Rainbow' single is out now on Juicebox, complete with two new 4 Hero remixes.
[Author: NME]