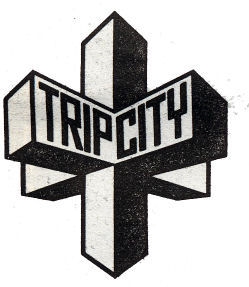 "SOMEBODY said I'd do really well out of writing this book but that I've just ripped off other peoples lives by hanging out with them. That's like saying Toulouse Lautrec was just a sex dwarf who got his jollies looking up young girls' legs at the Folies Bergères," says Trevor Miller, author of "Trip City", a book which has gained notoriety for capturing the flavour of the very recent summer of love.
Written in punchy, blunt sentences, it reads like a machine gun and epitomizes the desperation of its hero Valentine, as he hunts down the murderous corporation behind FX, the new drug for advertising high-flyers. As Valentine's crusade races towards its climax, the written text speeds up at an eye-goggling pace, and the reader sinks deeper and deeper into the weary world of drug decadence and deceit. The fictitious FX is described as a sparkling green crystal and an hallucinogenic. "Trip City" is actually printed in a pale pastel green.
Trevor came to London to start a media studies course. As a general blagger about town, he was always skint and would walk home from the West End every night, back to the squats in Amwell Street, near Roseberry Avenue. That's the first walk in the book. Valentine walks it with his head held low. Once he was the infamous promoter of the Soho nightclub, Underground. Now he's remembered as the thief who ran away with all its takings and the man who cheated just about everybody else too, before he left.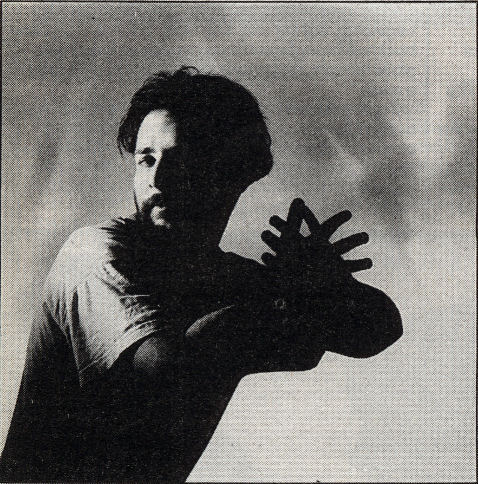 "I've done the kind of things where people have said to me, 'You'll never work in this town again'. The number of people who have said that to me. Yet here I am and where are they? Everyone seems to think I'm a really insecure character but a lot of my life in London has been really difficult and I've made it difficult, I'm aware of that. That's why I went home to Manchester to write 'Trip City'. I actually wrote it in seven and a half weeks and the first draft was 120,000 words. It's a book where I write about myself in cryptic way."
The truth about Trevor is that, over the last six years, he's managed bands, done pop promos , written for the odd magazine, been a graffiti and mural artist, a landscape gardener and even a cleaner in a lunatic asylum. In Manchester, he dabbled with stand-up comedy and concentrated on hanging out.
"All the people I know from there are saying that I've sold out but I'm not into that heavy Manchester chip-on-your-shoulder thing. I want to be able to sit on a beach in Santa Monica with two kids and a wife who still thinks I'm totally insane and explain to my kids that a long way away is where their dad comes from and even further away is where granddad comes from."
"Trip City" published by Avernus, a joint directorship of the American science fiction writer Brain Aldiss and his British partner, Frank Hatherly. Brian Aldiss is renowned as a self-confessed fan of drug literature and 'Trip City" is heralded as their first attempt to encourage a new and dangerous young writer. Part of the gimmick is that it's accompanied by a cassette soundtrack by A Guy Called Gerald, of "Voodoo Ray" fame and formerly of 808 State.
[Author: Ngaire]