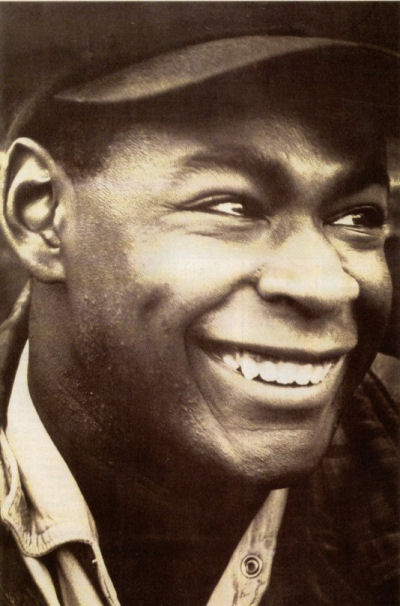 With 'Voodoo Ray' at last zapping the charts, a guy called Robin Smith checks out A Guy Called Gerald, the man whose music is as exciting as a flame grilled hamburger .
A-ha, told you so! A couple of months ago rm predicted the rise of Mancunian dance music master A Guy Called Gerald, and dang us if we weren't right.
OK, his single 'Voodoo Ray' has been kicking around the charts for rather a long lime since its release back in May, but all good things are worth waiting for and now it's nestling very comfortably in the top 20.
Things are going so well, it shouldn't be too long before Gerald's able to give up his job working at McDonald's in Manchester, and instead of serving up sizzling burgers concentrate on serving up some more sizzling sounds.
"There's nothing too flashy about me," says Gerald. "I suppose I'm a wised up northern kid trying his best.
"A lot of people seem to think that music is just about attitude. But I don't want to parcel it up into neat piles. I just want people to get out there and dance."
It seems that not even big chart success is going to change Gerald. He'll still be trotting around Manchester mumbling into his Walkman as the rhythm of the streets gives him ideas. But what of the future? Well, he'd like to start his own record label and wants to spend time discovering his black roots.
"Black music is still right at the heart of most pop music. I like to get that spiritual feeling across in my work and I think it's important that I should try and learn more about my ancestors. It's good to keep going forward, but you should never lose sight of your heritage."
[Author: Robin Smith]