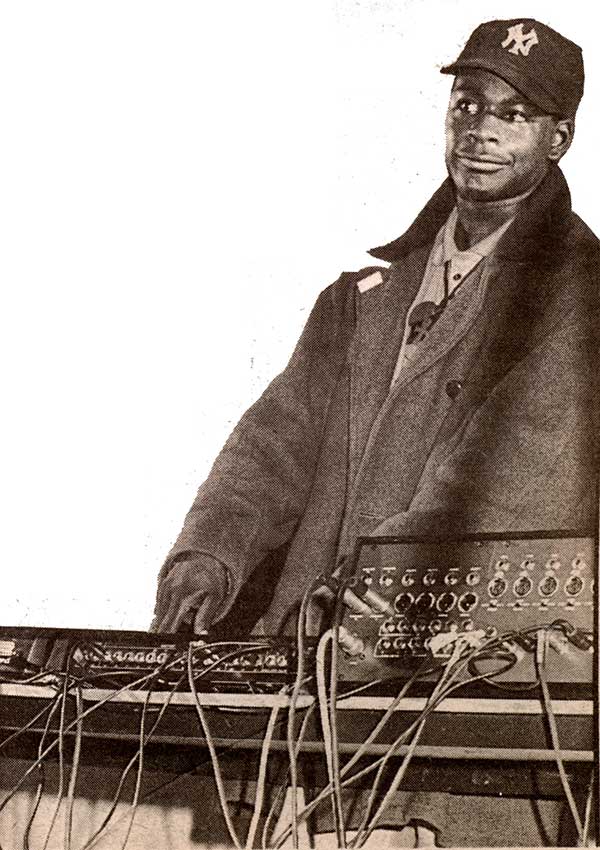 A GUY CALLED GERALD have been reduced to sole member Gerald Simpson following the departure of collaborators Colin Thorpe and Anif Cousins.
Production Crew Thorpe and Cousins, who work in their own right under the name Chapter & Verse, had been helping Gerald out on live shows. But the duo have reportedly ended their association with Simpson, following the signing of his management to duo Terry Hollingsworth and Jerry Hampstead.
Gerald, currently in the Top 40 with long-standing dance hit 'Voodoo Ray', has cancelled all live engagements including the previously advertised support with America's Beatnigs, scheduled for this Sunday at London's Astoria.
"Chapter & Verse weren't happy with him having a manager. In future he'll use his machines live as he did before they helped him out."
A new Guy Called Gerald single is to be recorded in the next couple of weeks, while Simpson has also remixed a release by Cabaret Voltaire.
[Author: Unknown]