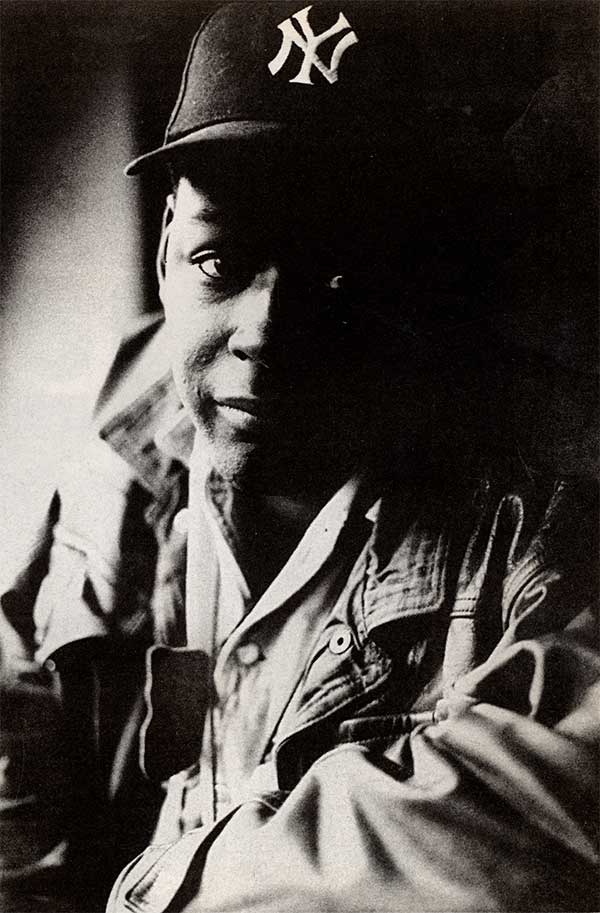 AT first sight, GERALD appears an unlikely candidate for the title of British House's resident enfant terrible. Crouched behind a cup of tea, you can see the Euston - Manchester timetables flashing behind his eyes, gauging the journey between our North London cafe and his Hulme home. In London for a guest appearance with Edward Barton, a larger than life Big Ears figure for whom he's just written "Barber, Barber", 22-year-old Gerald seems bewildered that anyone wants to talk about his music. When pulled from his usually laconic nature, his words spill everything: his first professional relationship with 808 State, his missing mum ("she's in London, but I don't know where. Can I say hello, like, via Melody Maker?") and his part-time job making burgers at Manchester's Market Street McDonalds.
"Hot Lemonade", Gerald's second single to be released by Peter Ley's Rham label, could be a Nineties soundtrack for one of those Sixties verity films about life up north: all plastic icons, PVC sofas and brassy blonde Bet Lynch hairdos. "Hot Lemonade" has nothing to do with the Hacienda's Hot, Gerald's club hang-out; rather, it's his riposte to Stock, Aitken and Waterman, the trio who, for him, personify London.
"The plastic-ness of 'Hot Lemonade' is important. It's dead poppy, commercial, like SAW. They're more like a factory than a creative team ... If you had two art studios, one would be making originals, the other would be tracing those pictures and selling 'em off. You could say I'm the first studio, SAW are the second. If 'Lemonade' was a film, it'd be set in London - it's superficial."
Ever since he acquired the equipment that was to become the DIY of Acid music - a Roland 808 drum machine and a 303 bassline - and, as Jackmaster G, embarked on a series of bedroom-made tapes, (the first of which, "Side By Side", was passed to Radio Picadilly DJ, Stu Allen,) Gerald has never fitted into an easy mould. He grew up listening to jazz luminaries Chick Chorea and Herbie Hancock rather than the electro history of Depeche Mode or Kraftwerk.
"I was aware of Kraftwerk, but it wasn't trendy for a black person to like them in the early Eighties," says Gerald. "I remember hearing about them playing the Apollo and only 30 people turning up. When I first listened to Kraftwerk, I thought, my God! They're ripping off Afrika Bambaataa! That's how much I knew!"
Rham picked up Gerald after hearing one of Allen's radio shows, and "Voodoo Ray", the first single, was a clubland monster last autumn. It was impossible to buy at the time save on deConstruction's "North" compilation album, because of the impending liquidation of distributing company, Red Rhino, but it has now been re-mixed by Frankie Knuckles. Simultaneously, Gerald was, alongside, Martin Price and Graham Massey, a member of 808 State, contributing to their "New Build" album as well as other tracks that are now receiving airings.
The vitality of his music is its lack of human contact. If there's any human presence, it's a sci-fi scenario of someone trapped in a silicon chip or caught up between radio wave transmissions. Gerald's music may have no body, but it definitely has a soul.
"No matter how electro I get," he says, "there's always emotional content in what I do. A lot of people making House music don't feel it, they mimic it. If they really knew what they were doing, the results would be a lot more colourful ... Baby Ford is about the only person who stands out in British House. His sounds are soothing, yet there's also melody there as well as rhythm. There's none of that 'screech, smash, sample that!' with Ford. He has a very strong sense of identity and so do I.
"I've always wanted to be an innovator. I don't want to follow phases, nor do I especially want to set them, either. I just want to get on with it."
[Author: Louise Gray]