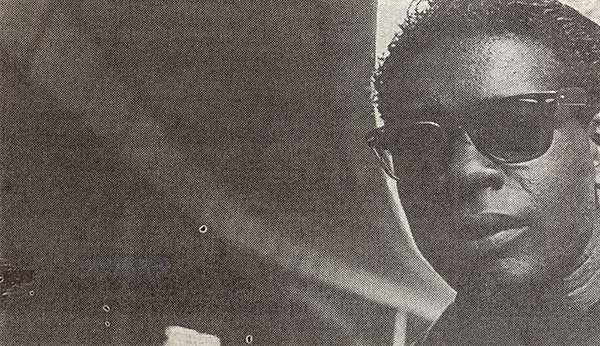 "VOODOO RAY", A GUY CALLED GERALD'S imaginative single, is a complex use of influences ranging from prime US anarchos Negativland to Chicago House. It's a heady mixture carried on in his new album, "Hot Lemonade", so-called because he likes "pop drinks and it's a piss take of the Stock, Aitken and Waterman thing".
Now 21, Gerald began playing bass at 12 and moved on to DJing after two years: "There were competitions where loads of us had to challenge each other. That's how I got into buying equipment and trying different things - it was to beat the others."
He added to his equipment over the years, experimenting with making tapes, mixing and editing, to come up with his quirky, captivating electronic music. Others were keen to collaborate with him.
"Martin from 808 State - they have the Creed Label now - liked my material and wanted to work with me and we've just finished an album, 'New Build'. It's totally different from my own stuff: more indie, more structured, raw. On 'Hot Lemonade', my sound is more polished, not song-based, it's club/dance stuff. Chapter produced it for me and I did the programming, mixes and keyboards."
A number of major record companies now have their eye on Gerald. Negotiations are taking place, but not fast enough for poverty-stricken Gerald who said he's soon going to be reduced to working in McDonald's.
"Record companies take a long time to give you the money. They've left me a broken man."
The only way is up.
[Author: SD]