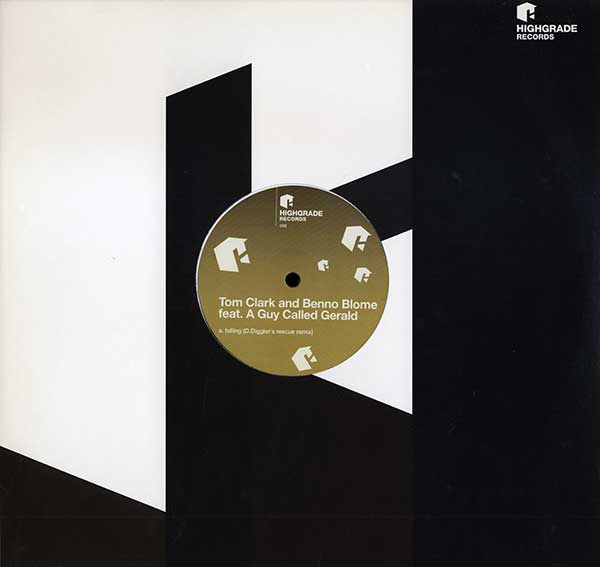 Tom Clark and Benno Blome feat. A Guy Called Gerald - Falling
DE 2011 12" Single; Highgrade Records: HIGHGRADE 090V

Tracks:
Side 1
07:10 Falling (D. Diggler's Rescue remix)
Side 2
07:20 Falling (Original Mix)
06:31 Falling (Dario Zenker remix)
Released:
Vinyl: 14th February 2011.
Credits:
Written & Produced by Tom Clark and Benno Blome
Vocals by A Guy Called Gerald (Gerald Simpson).
Press Release:
In recent years the Berlin electronic music scene has become and opaque and complex mix of artists and styles. The city lives up to its reputation as the veritable mecca of techno, and the electronic wall of sound seems to bring people from all over the world. In this virtual ocean of rhythm and beats, Tom Clark and Benno Blome are like lighthouses: Two veterens of the scene who, since the beginning, and through their releases, sets and label creations, have provided musical inspiration for all those who have followed.
When these two dons decide to work on a collaboration, all of the dance obsessed masses sit up and take notice! The four tracks on their collective Highgrade release (including remixes from D.Diggler and Dario Zenker) will immediately flatter your ears. Concentrated, hypnotic and hammering beats subtly develop their own unique atmosphere. Clearly more than just a decorative accessory, the vocals sometimes whisper mysterious and dark, before coming back again deep and urgent. No wonder that they too are from another legend of the scene: British musician and DJ, A Guy Called Gerald. From the first to the last sound the result is a vortex, described by the name of the title track, "Falling". Let yourself fall into these tracks and listen.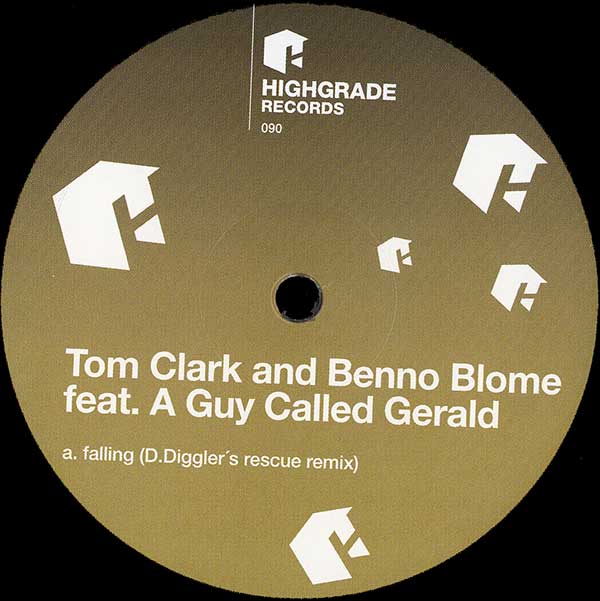 Tom Clark and Benno Blome feat. A Guy Called Gerald - Falling - German 12" Single - Side 1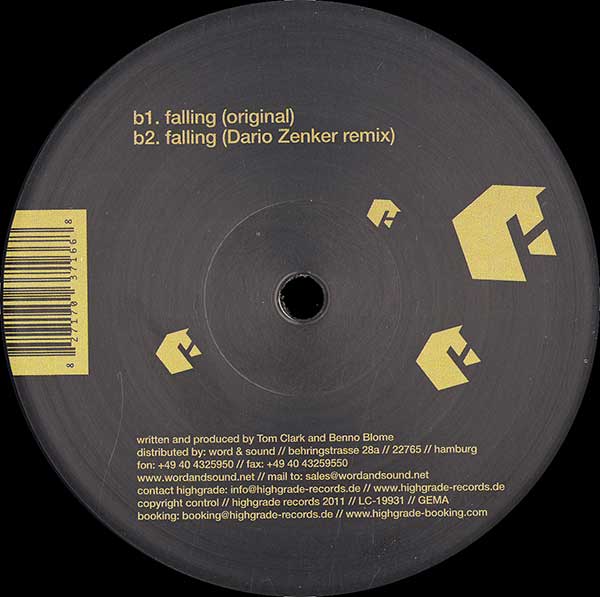 Tom Clark and Benno Blome feat. A Guy Called Gerald - Falling - German 12" Single - Side 2