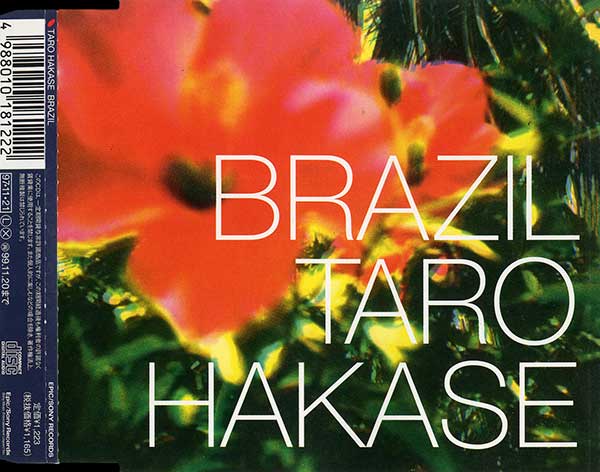 Taro Hakase - Brazil



JP 1997 CD Single; Epic / Sony: ESCB 1812



Tracks

:



5:39 Brazil~Aquarela Do Brasil (Love With Fragrance Mix)
5:09 Brazil~Aquarela Do Brasil (Super Ai Ai Mix)

Released:

21st November 1997.

Credits:

Produced and Remixed by A Guy Called Gerald.

Comments:

Only just found this recently (April 2008)!

"Taro Hakase is an extraordinary violinist from Japan whose music blends a classical virtuosity with an Afro-Latin groove to produce a jazzy, happy sound."

Best known for his violin work with Céline Dion ("To Love You More").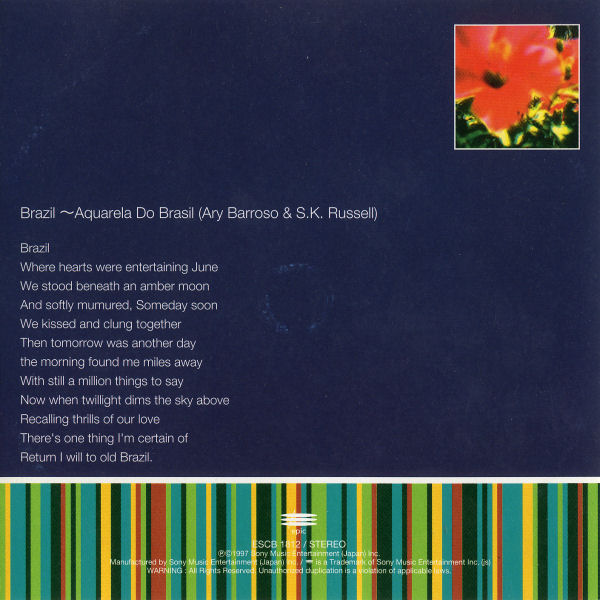 Taro Hakase - Brazil - Japanese CD Single - Inner - Lyrics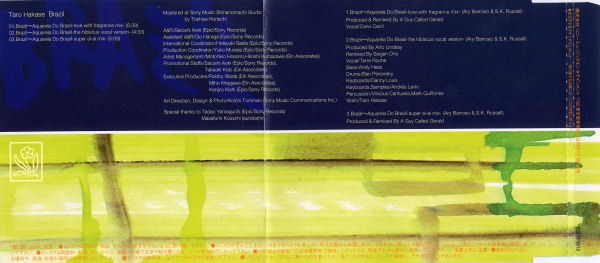 Taro Hakase - Brazil - Japanese CD Single - Inner

Taro Hakase - Brazil - Japanese CD Single - Tracklisting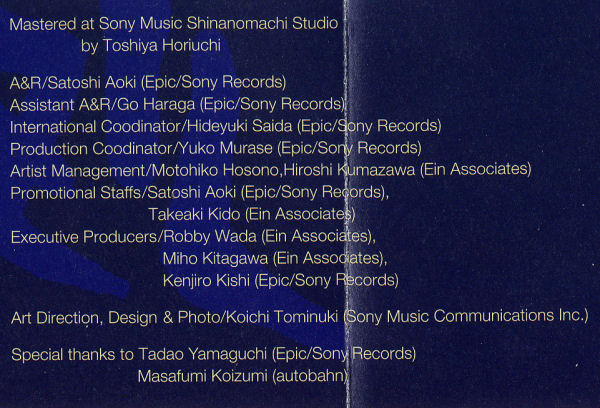 Taro Hakase - Brazil - Japanese CD Single - Credits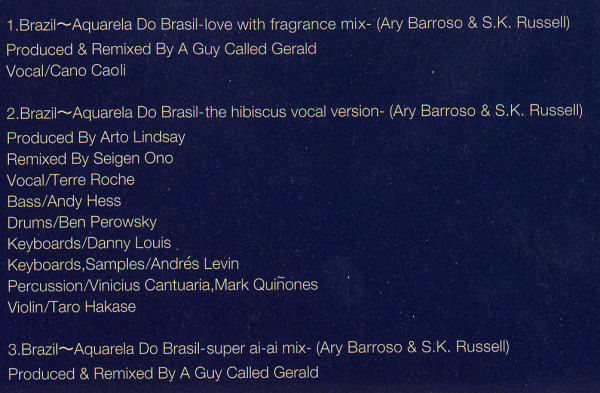 Taro Hakase - Brazil - Japanese CD Single - Credits
Taro Hakase - Brazil - Japanese CD Single - CD