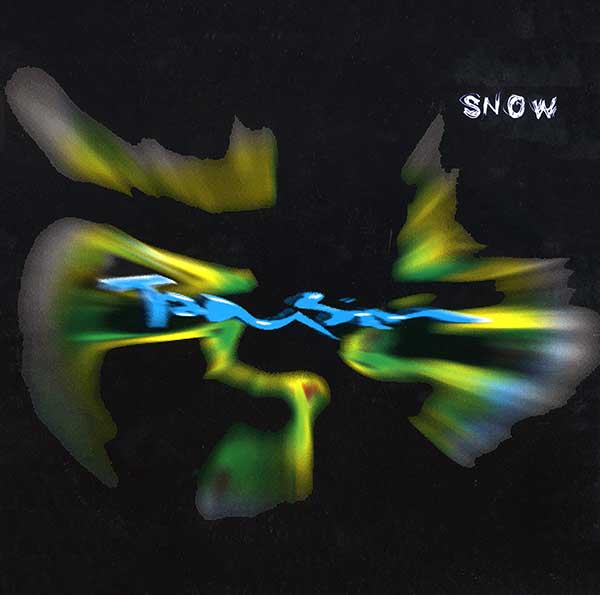 Tamsin - Snow
UK 1996 12" Single; Juice Box: JB27

4:45 Spice
5:28 Life

Released:

23rd August 1996.
Credits:
'Spice' and 'Life' are co-produced by A Guy Called Gerald.
Comments:
DJ Tamsin has been dj'ing since she was at school. She rocked the joint for many of the seminal underground promoters like Boilerhouse, RIP, Crazy Club, Roast, Pirate Club, Orange, Telepathy and she's dj'ed round the world several times over. She has also remixed Faithless (Reverance) and A Guy Called Gerald's 'Humanity' [Nick: This was never released]. Tamsin has released tracks on Gerald's Juice Box label. She can also be heard weekly on Pirate Radio in the UK.
Tamsin - Snow - UK 12" Single - Back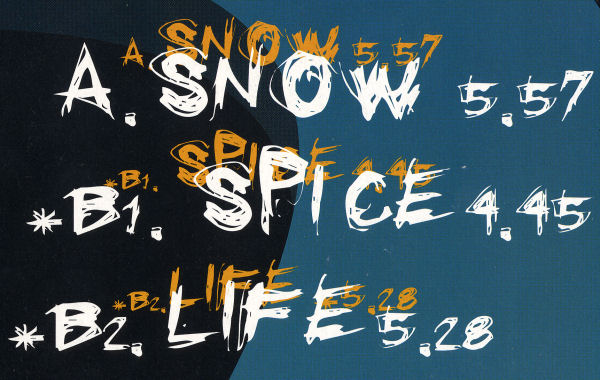 Tamsin - Snow - UK 12" Single - Tracklisting

Tamsin - Snow - UK 12" Single - Credits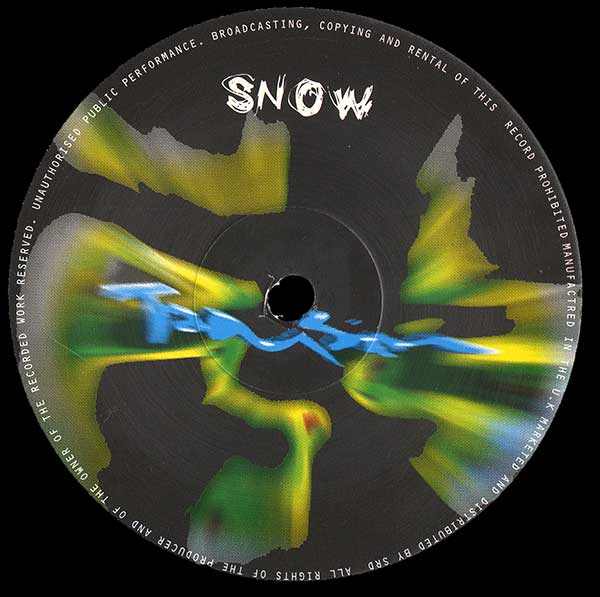 Tamsin - Snow - UK 12" Single - Side A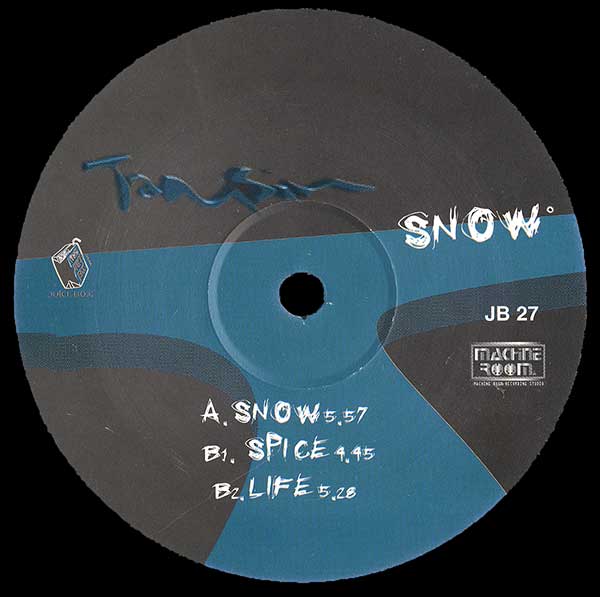 Tamsin - Snow - UK 12" Single - Side B