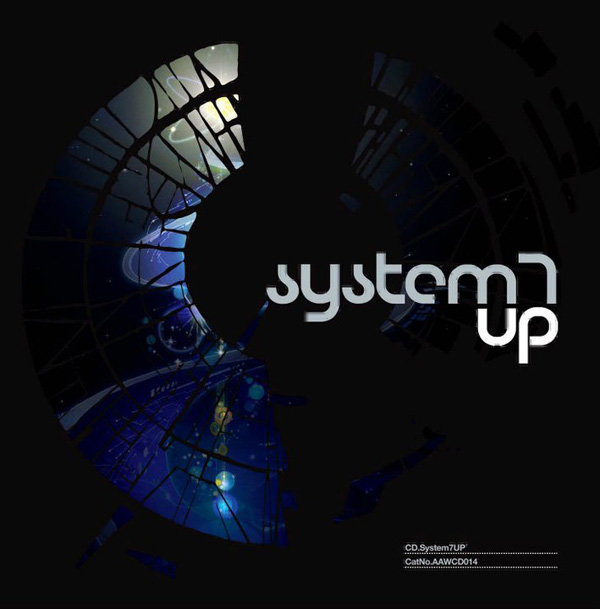 System 7 - UP
UK 2011 CD-R; A-Wave: AAWCD014 [Promo CDR album]
UK 2011 CD; A-Wave: AAWCD014 [Barcode: 5060016708180]
JP 2011 CD; Wakyo: WKYCD031 [with OBI]

Tracks:
8:46 PositiveNoise
7:15 I Want To Be A Verb

Released:

Promo: April 2011.
UK CD: 31st May 2011.
Japan CD: 8th June 2011.
Credits:
"PositiveNoise" and "I Want To Be A Verb" are collaborations with A Guy Called Gerald.

Written by Steve Hillage, Miquette Giraudy and Gerald Simpson. Published by Stage Three Publishing Ltd / Nanoplasmic Publishing.
Comments:
From System 7's A-Wave website:
1. PositiveNoise - This opening track is one of our collaborations with A Guy Called Gerald. The intro section is taken directly from a live recording we made at Gerald's Berlin studio while writing this track. We're really happy with the combination of melodic chords and groove and Gerald's throbbing bass sound.
8. I Seem To Be a Verb - Another collaboration with A Guy Called Gerald this track is a bit slower than the rest with a lyrical bouncy groove and a snatch of Twin Peaks baritone guitar.
More Comments:
"Carl Craig worked with System 7 on several tracks in the 1990s and two of his mixes are featured on the successful recently released digital catalogue album System 7 Classics.

PositiveNoise is collaboration between System 7 and British house music legend A Guy Called Gerald who now lives in Berlin, and is one of two tracks on the album that they worked on together.

It will also have a video produced in Japan by ace animation team Mood Magic, who also made the acclaimed video for System 7's Hinotori released in 2007. The PositiveNoise video will be released to TV and youtube on April 11th, as part of the build up to the album release.

Up is the first album of new System 7 material since 2007's Phoenix, which was heavily influenced by the work of Japanese manga pioneer Osamu Tezuka. Much of the album, including the two tracks with A Guy Called Gerald was written in Berlin, and regular exposure to the contemporary Berlin techno scene has influenced System 7' Steve Hillage and Miquette Giraudy to work with somewhat slower tempos than previously. Accordingly the new album has more of a techno and tech-house feel to it, still showcasing the unique System 7 sound with ultra modern production and a feeling of positivity.

Also featured is System 7's remix of Josh Wink's 'Dolphin Smack' with the full approval and collaboration of Josh Wink. There are also collaborations with Rovo electric violinist Yuji Katsui on the track 'Berimbau' and Japanese guitarist DJ Funky Gong Minoru on the track 'Funky Gong'."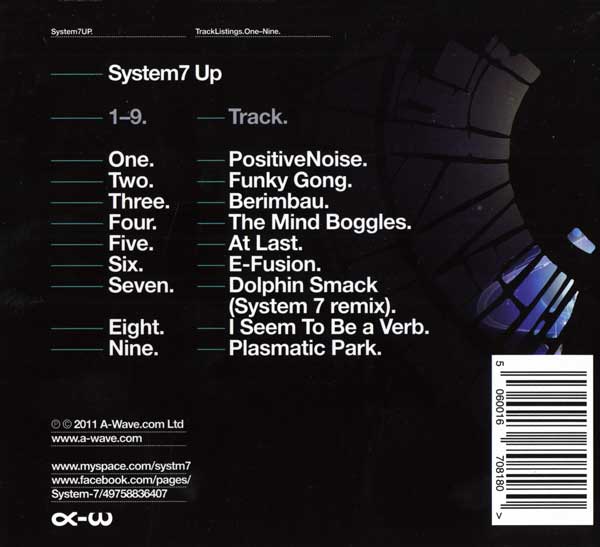 System 7 - UP - UK CD - Back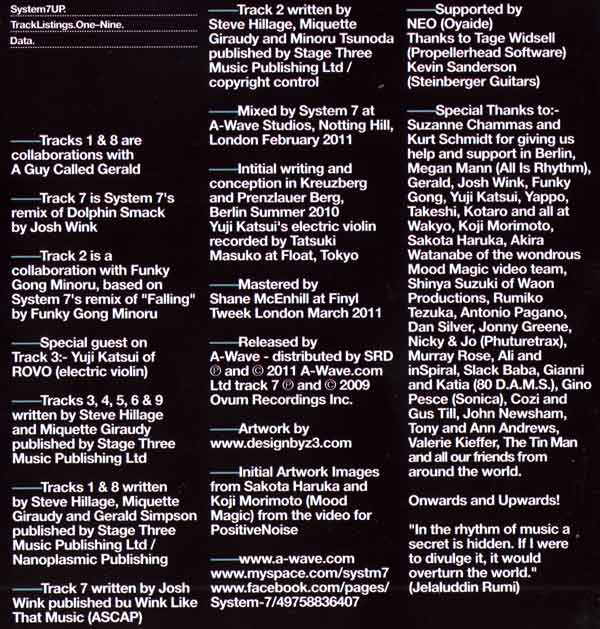 System 7 - UP - UK CD - Credits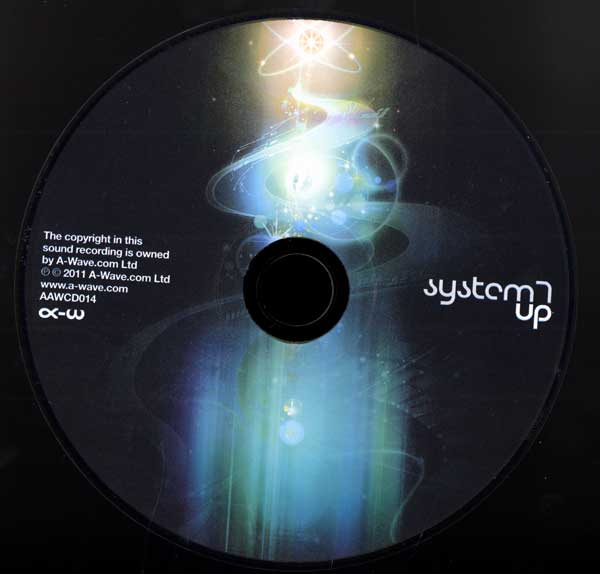 System 7 - UP - UK CD - CD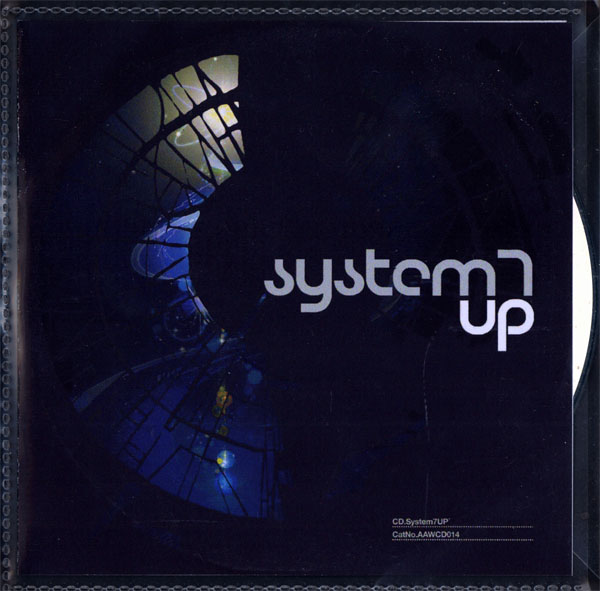 System 7 - UP - UK Promo CDR Album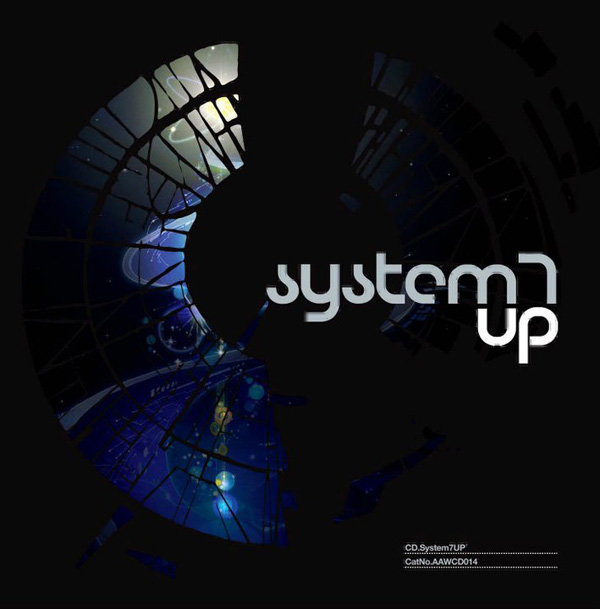 System 7 - UP - UK Promo CDR Album - Front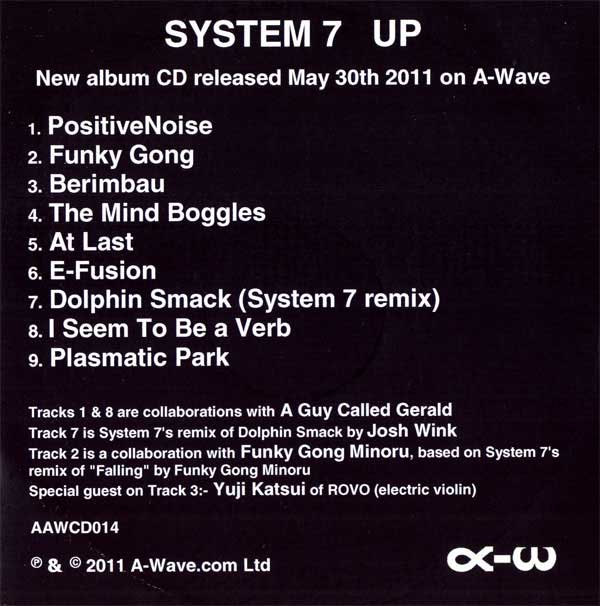 System 7 - UP - UK Promo CDR Album - Back
System 7 - UP - UK Promo CDR Album - CDR