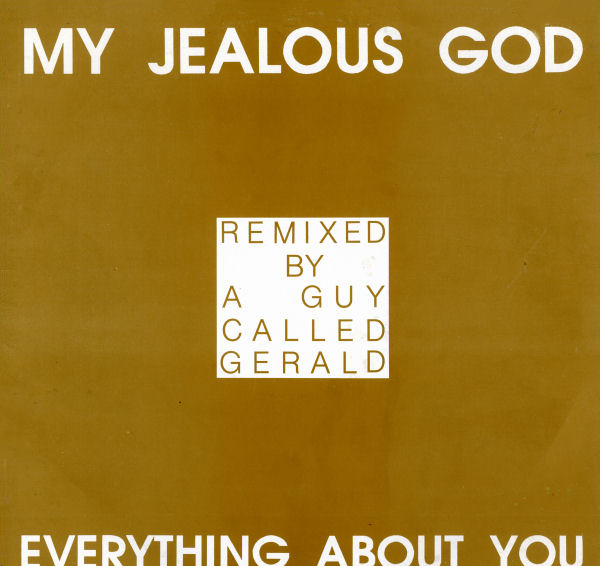 My Jealous God - Everything About You ("The Knowledge Mix - full version"]
BE 1990 12" Single; Antler Subway Records: AS 5027-R ["The Knowledge Mix"]
UK 1990 12" Single; Rough Trade: rtt 228 [White-label promo - some with Press Release]
UK 1990 12" Single; Rough Trade: rtt 228
UK 1990 CD Single; Rough Trade: rtt 228 cd ["Remix"]

7:30 Everything About You (The Knowledge)

Released:

1990 (Belgium), although the song was recorded in London during 1990.
23rd July 1990 (UK) [even though Press Release states "16th July 1990"].
('Everything About You' is released by Rough Trade on July 23, the 12" mixed by A Guy Called Gerald.)
[NME, 14th July 1990]
Credits:
Recorded in London, 1989.
Written by Jim Melly.
Produced by Mike Westergaard & Jim Melly.
Remixed by A Guy Called Gerald.
Press Release:
Artist: My Jealous God
Title: Everything About You
Format: White Label 12"
Release Date: 16th July 1990
Label: Rough Trade

A four piece group originating in South East London, My Jealous God were formed in mid 1989. Inspired by sources as diverse as Pink Floyd and Sly Stone, with '90s pop sensibilities, '70s punk energy and an '80s acid feel, My Jealous God rework rock's history into tunes for the 1990s.
My Jealous God are:

Jim Melly: vocals, guitar and songwriting, aged 23; played guitar for humorous dubious bands before deciding he could write better songs than those he was playing; he cities the novel 'How To Get On In The Music Business' as the biggest influence on his songwriting.

Danny Burke: Lead guitar, qualified carpenter, aged 23; is now part time manager of the My Jealous God football team.

Chris O'Donnell: bass guitar, keen cyclist, aged 23; the bands resident mortgage expert and Millwall supporter.

Andrew Berkley: drummer, funkiest member of the band by far, aged 21; a Jimi. Hendrix lookalike who prefers playing the drums to (almost) anything else.
Their, first single 'Everything About You' will be released by Rough Trade Records on July 16th. Dance remixes have been recorded by MADchester notables A Guy Called Gerald and Hacienda DJ Dave Haslam.
Comments:
NME "On" article: 14th July 1990 (mentions release date).

Reviewed in the Melody Maker on 28th July 1990 and the NME on 18th August 1990 (no mention of the Gerald mix in either reviews).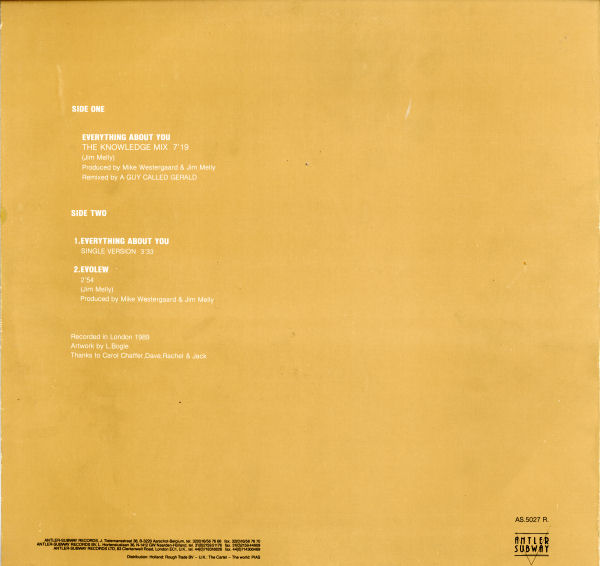 My Jealous God - Everything About You - Belgian 12" Single - Back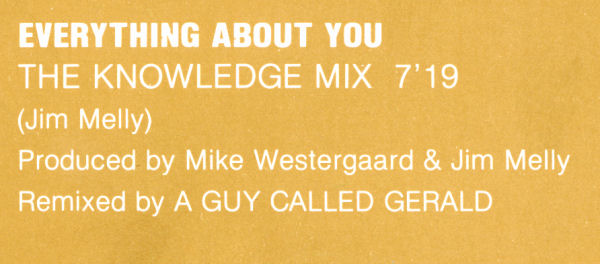 My Jealous God - Everything About You - Belgian 12" Single - Credits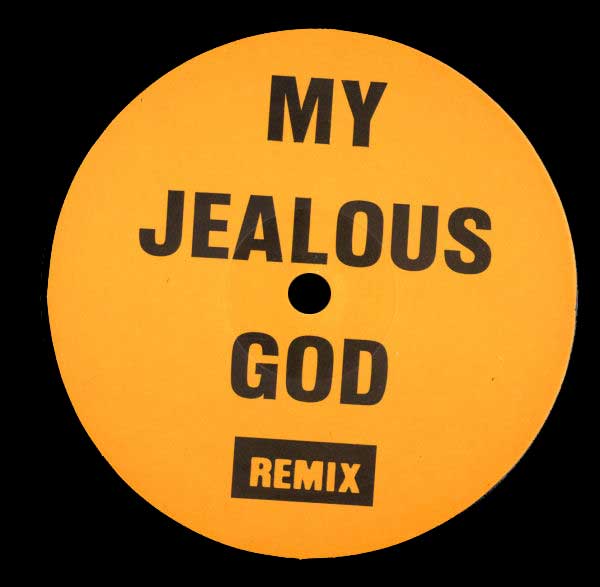 My Jealous God - Everything About You - Belgian 12" Single - Side One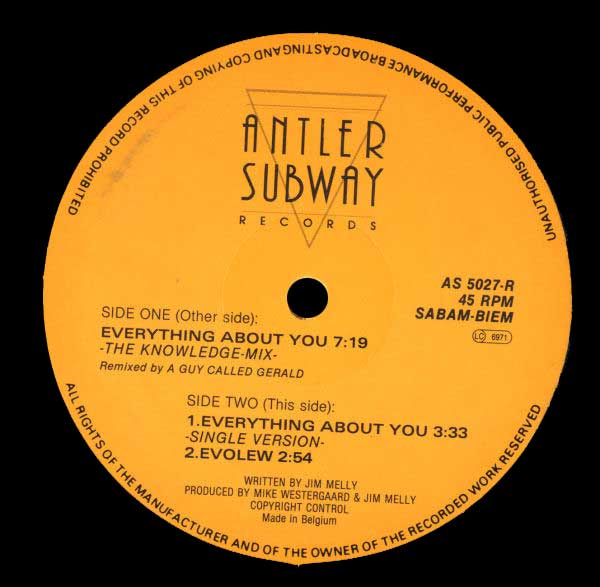 My Jealous God - Everything About You - Belgian 12" Single - Side Two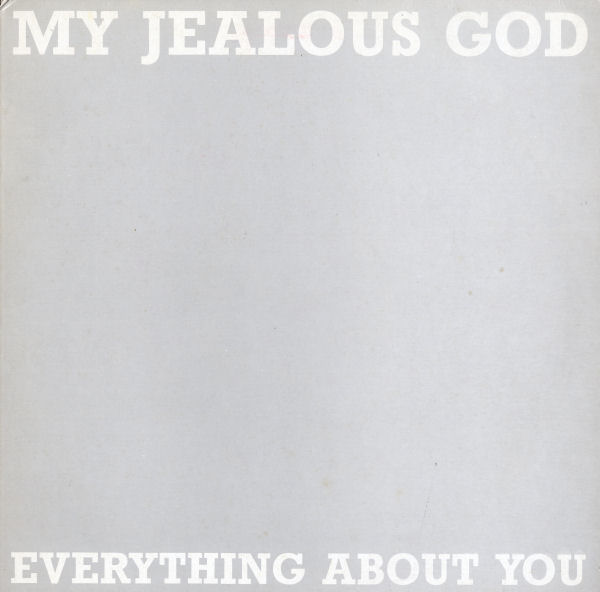 My Jealous God - Everything About You - UK 12" Single - Front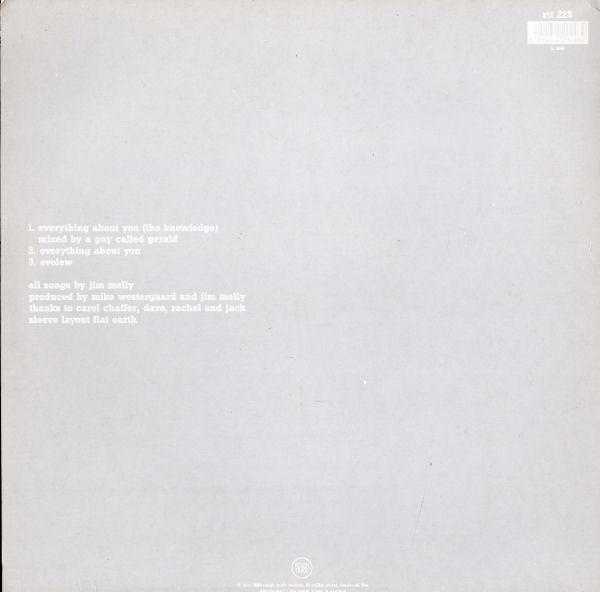 My Jealous God - Everything About You - UK 12" Single - Back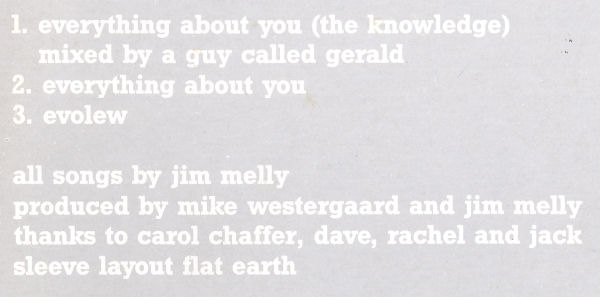 My Jealous God - Everything About You - UK 12" Single - Credits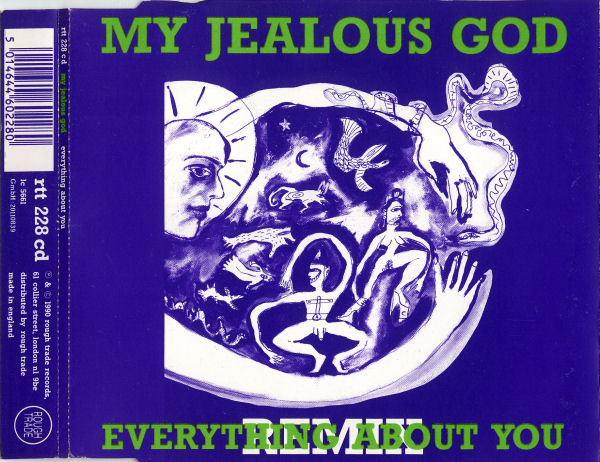 My Jealous God - Everything About You - UK CD Single - Front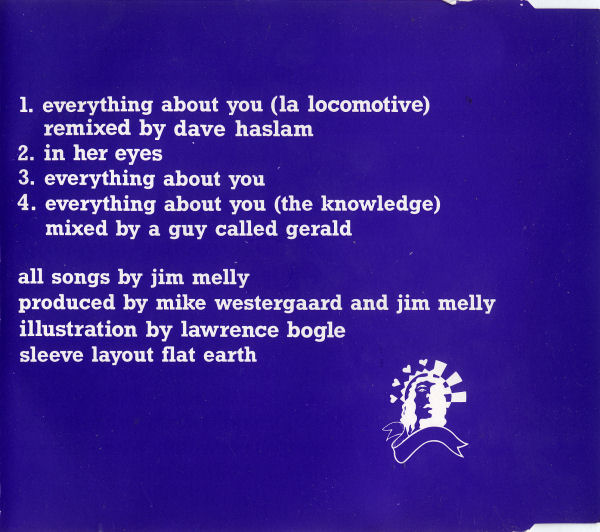 My Jealous God - Everything About You - UK CD Single - Inner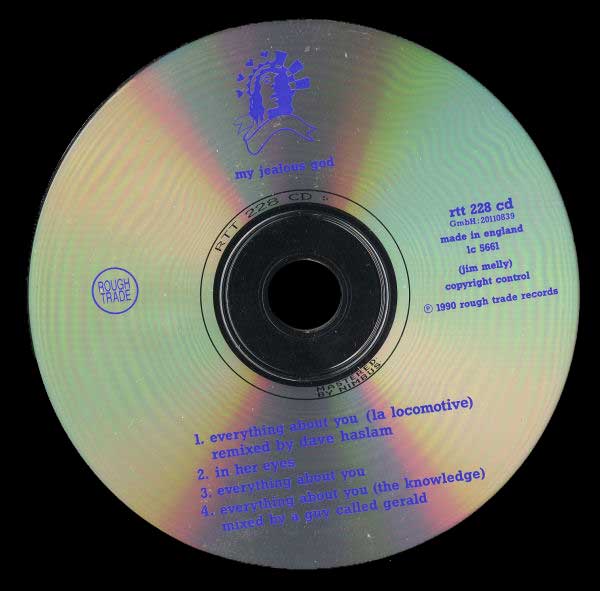 My Jealous God - Everything About You - UK CD Single - CD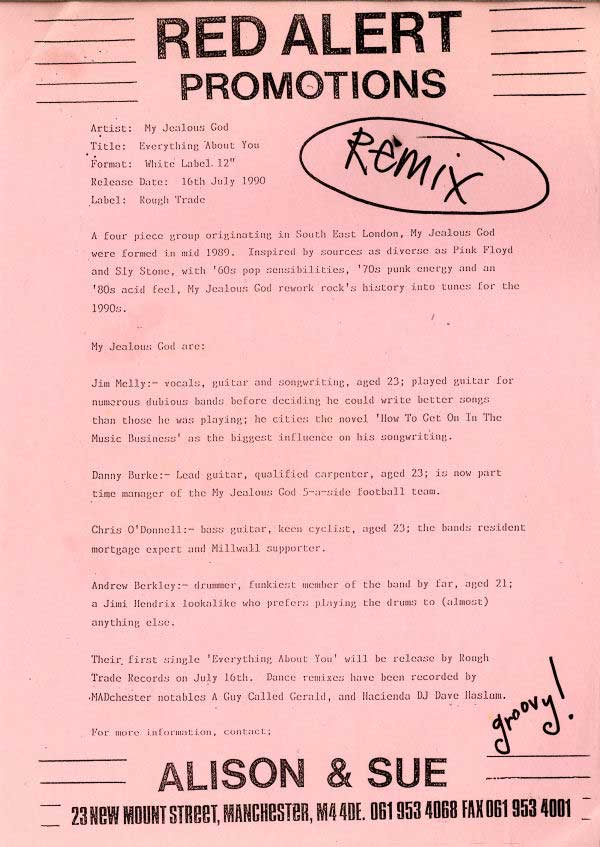 My Jealous God - Everything About You - UK Promo 12" Single - Press Release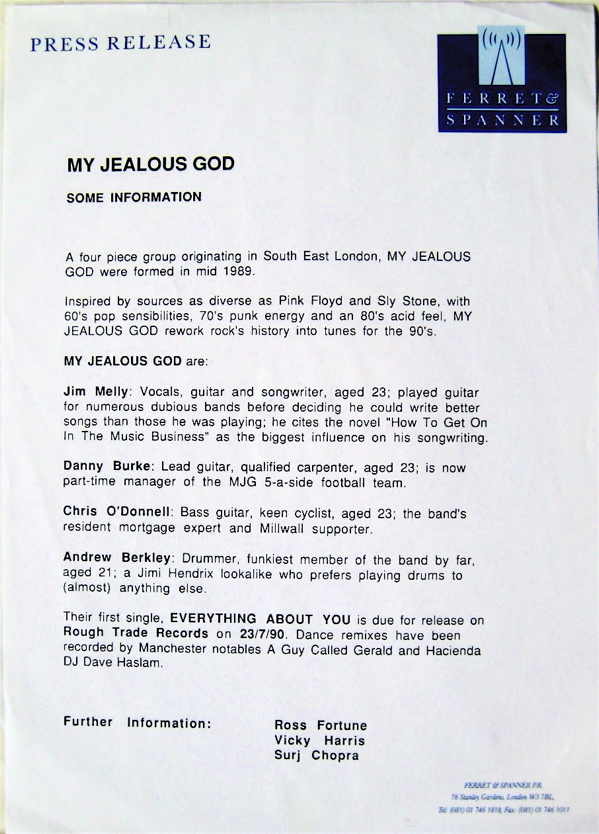 My Jealous God - Everything About You - UK Promo 12" Single - Press Release