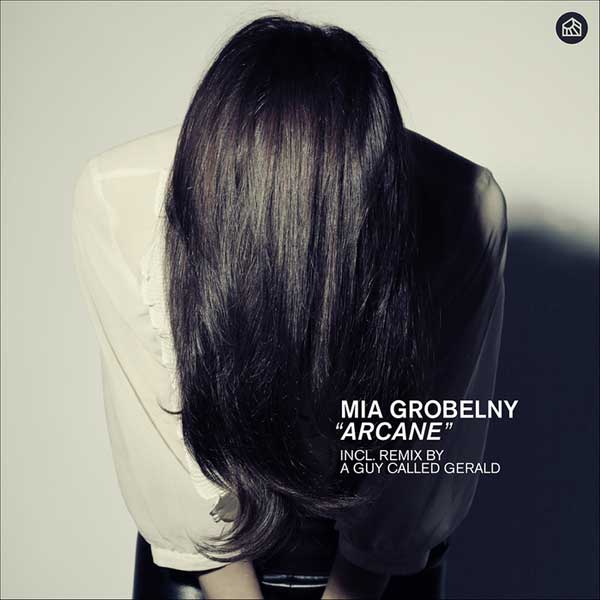 Mia Grobelny - Arcane
DE 2012 Digital; Sub Static: SUS077

5:38 Mia Grobelny - Arcane (A Guy Called Gerald Remix)

Released:

3rd May 2012.
Credits:
Written by Mia Grobelny.
Remixed by A Guy Called Gerald.
Comments:
Catalogue Code: SUS077
Barcode: 8717578774661
Artist: Mia Grobelny
Label: Sub Static
Release name: Arcane
File under: Techno/European Techno
Release date: 03-05-2012
Press Release:

Press release: After her quirky "Survivor" EP series Mia Grobelny now returns to her Sub Static imprint, delivering a stimulative bundle of harmony-driven, hypnotic techno. The title track "Arcane" is one of those slowly building monsters that need no breakdowns or disposable decoration to unfold its energy. It just sucks you into a vortex of sequential beauty. A Guy Called Gerald turns out to be the perfect remixer for this piece, turning it into a bass-heavy, dub-flavoured groover that displays his confident & timeless link to the dancefloor."Going Round" adds nicely to the overall trippy vibe of the EP, yet again focusing on an energetic, steady groove, which is driven by some fresh snappy beats and a subtle dose of european acid.Finally "Bard's Tale" summarizes what makes Mia Grobelny's productions beloved since over 10 years, showcasing her freestyle approach towards emotional, semi-functional techno.