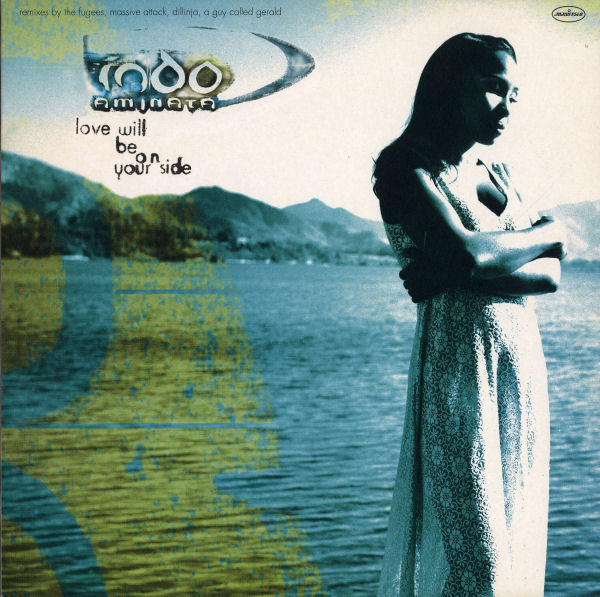 Indo Aminata - Love Will Be On Your Side
UK 1996 12" Single; Manifesto: IND DJ1 [Promo - credited as "Indo" as opposed to "Indo Aminata"]
UK 1996 12" Single;Manifesto: FESX 14
UK 1996 Cassette Single; Manifesto: FESMC 14 / 578 518-4

5:01 Love Will Be On Your Side (a guy called gerald "h17 mix")

Released:

7th October 1996 (according to Press Release and mentioned in Muzik Magazine, October 1996).
Credits:
Produced by Souledout for Bustin' Loose Ltd. Re-mixed by A Guy Called Gerald @ Machine Room Studios.
Press Release:
INDO
LOVE WILL BE ON YOUR SIDE
MANIFESTO RECORDS / R.D. 7th OCTOBER
Newly signed to Manifesto records "Love Will Be On Your Side" by Indo is the first cool release from their impressive forthcoming Album "Greatest Dream". Enclosed are the dreamy vibefull underground mixes.
SIDE A: Intelligent Drum & Bass mayhem courtesy of Dillinja and a Guy Called Gerald.
SIDE B: Massive Attack & Fugees chilled out funked up vibe.
THIS IS A LIMITED SERVICE, ONLY 100 COPIES ARE OUT THERE.
Comments:
Other mixes have been done by The Fugees, Dilinja & Massive Attack. Note that the Gerald mix does *not* appear on the CD single, only the remix 12" and cassette single.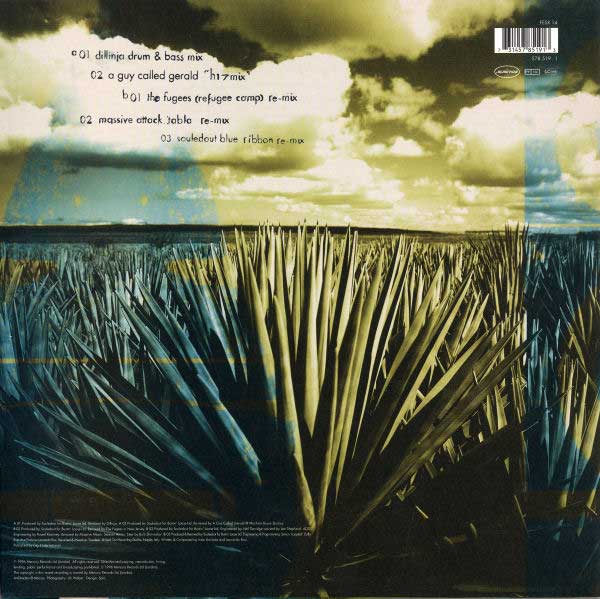 Indo Aminata - Love Will Be On Your Side - UK 12" Single - Back

Indo Aminata - Love Will Be On Your Side - UK 12" Single - Credits

Indo Aminata - Love Will Be On Your Side - UK 12" Single - Gerald Credits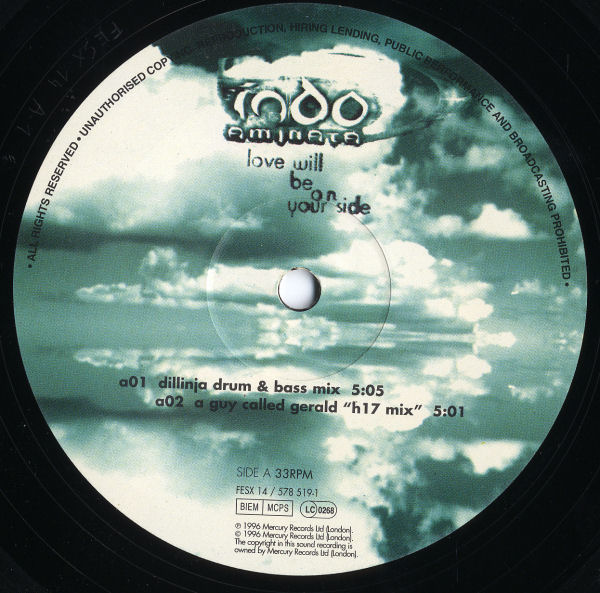 Indo Aminata - Love Will Be On Your Side - UK 12" Single - Side A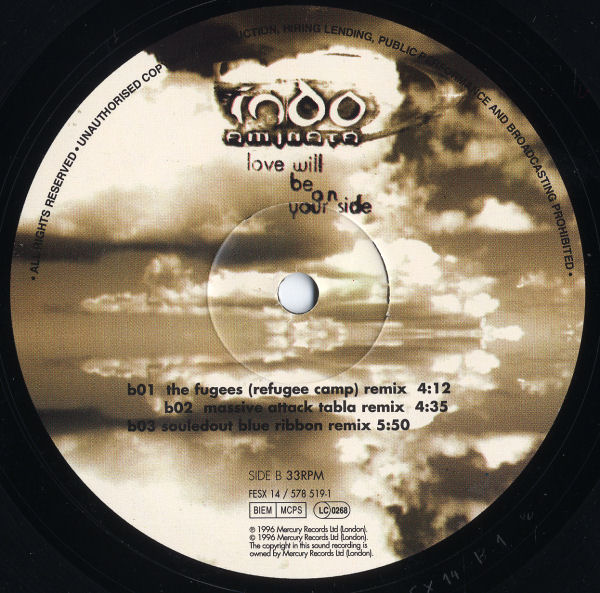 Indo Aminata - Love Will Be On Your Side - UK 12" Single - Side B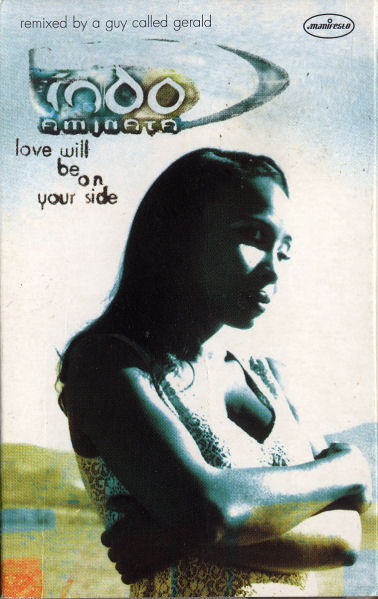 Indo Aminata - Love Will Be On Your Side - UK Cassette Single - Front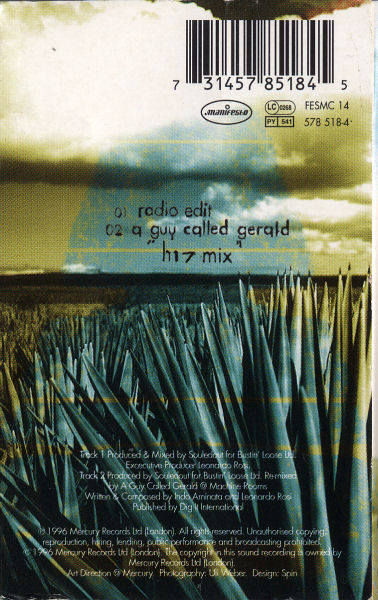 Indo Aminata - Love Will Be On Your Side - UK Cassette Single - Back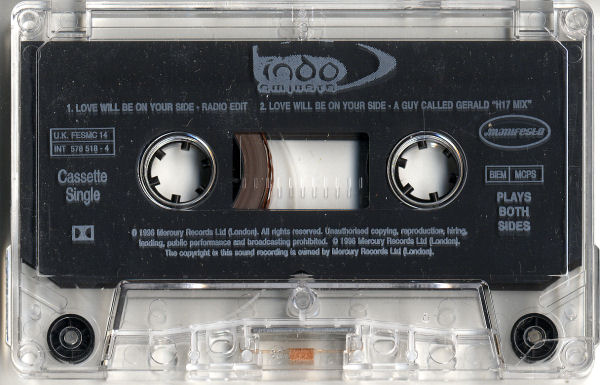 Indo Aminata - Love Will Be On Your Side - UK Cassette Single - Side 1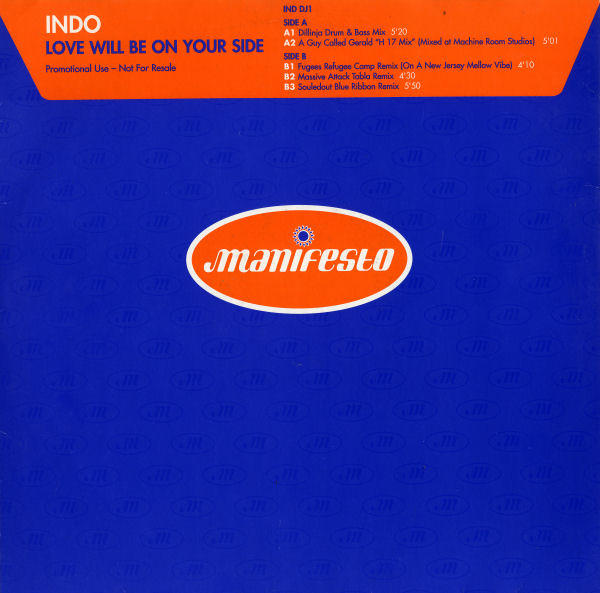 Indo Aminata - Love Will Be On Your Side - UK Promo 12" Single - Front
Indo Aminata - Love Will Be On Your Side - UK Promo 12" Single - Side A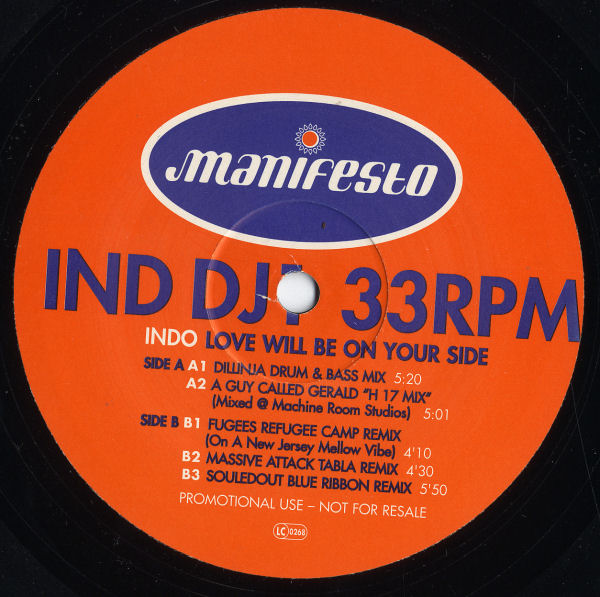 Indo Aminata - Love Will Be On Your Side - UK Promo 12" Single - Side B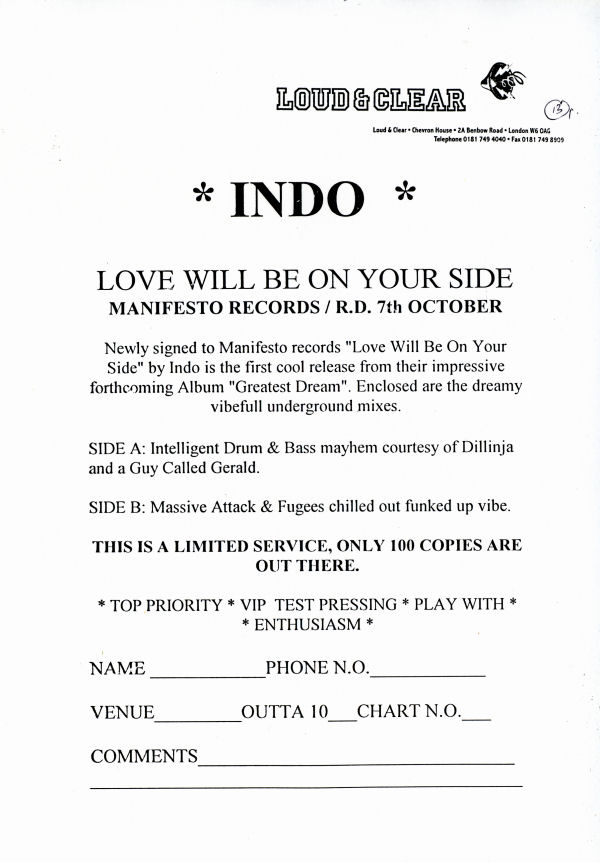 Indo Aminata - Love Will Be On Your Side - UK Promo 12" Single - Press Release