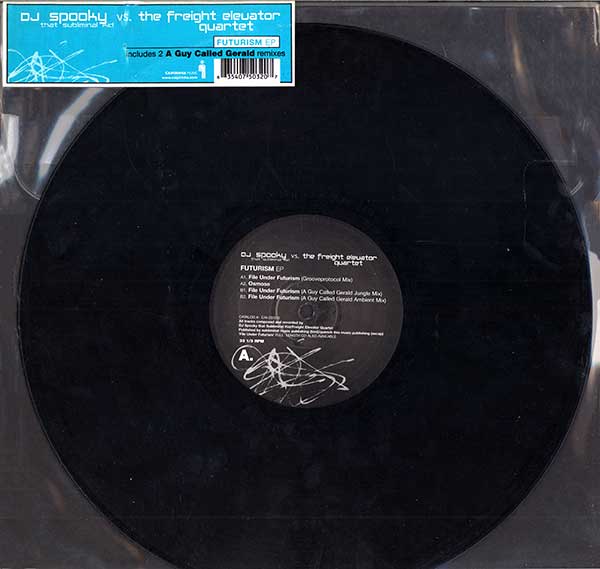 DJ Spooky That Subliminal Kid vs. The Freight Elevator Quartet - Futurism EP
US 2000 12" Single; Caipirinha Records: CAI-2032-0
?:?? Futurism (A Guy Called Gerald Jungle Mix)
?:?? Futurism (A Guy Called Gerald Ambient Mix)
Released:
13th March 2000.
Credits:
All tracks composed and recorded by DJ Spooky That Subliminal Kid / Freight Elevator Quartet. Published by subliminal music publishing (bmi) / quench this music publishing (ascap)
Remixed by A Guy Called Gerald.
Recording Engineer / Mix Engineer: Flam.
Comments:
Black vinyl in clear plastic sleeve.

DJ Spooky That Subliminal Kid vs. The Freight Elevator Quartet - Futurism EP - US 12" Single - Sticker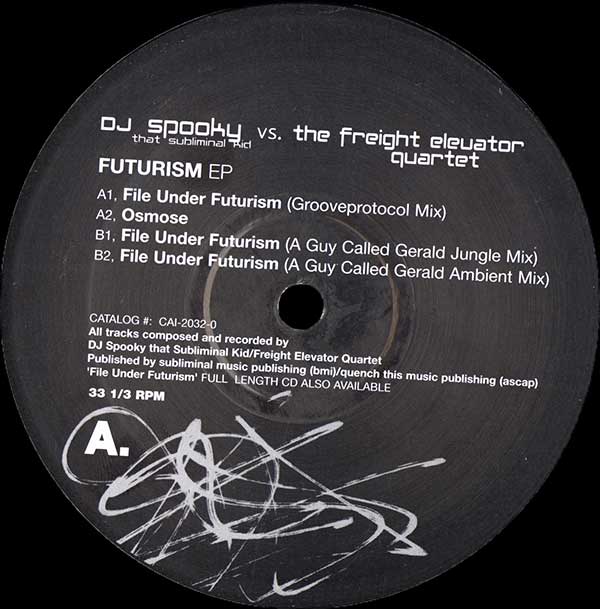 DJ Spooky That Subliminal Kid vs. The Freight Elevator Quartet - Futurism EP - US 12" Single - Side A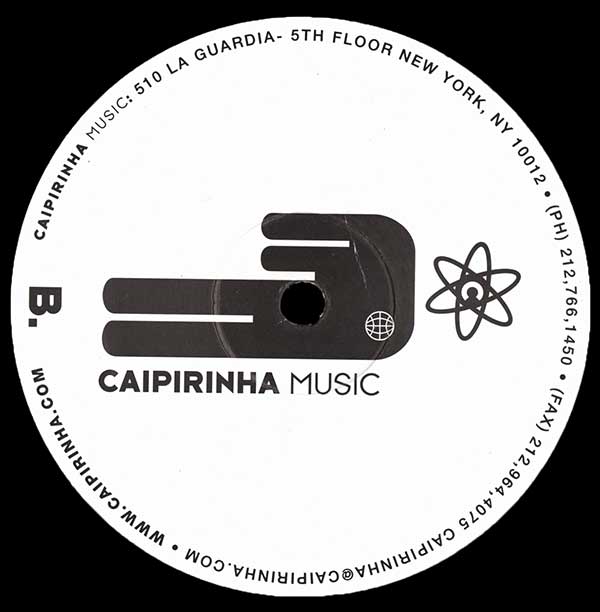 DJ Spooky That Subliminal Kid vs. The Freight Elevator Quartet - Futurism EP - US 12" Single - Side B