Exceeda - Fresh Breaks
UK 2010 DVD; Optronica: DVD – OP01

3:53 NLDX (RMX) [Video, but MP3 also available on DVD]

Released:

6th September 2010.
Credits:
NLDX ("Night Of The Living Dead") remixed by A Guy Called Gerald.
Video and MP3 available on the DVD.
Comments:.
Fresh Breaks website: https://www.freshbreaks.tv/

DESCRIPTION:
Optronica presents 'Fresh Breaks', the debut album from audiovisual specialists Exceeda.
• An original mix of danceable breaks, computer animations and sample-based video cut-up, perfectly synched and fused in idiosyncratic style. Features a whole host of extras including AV loops, MP3 bonus tracks, hidden extras and remixes by Two Long Peoples, Max Cole, A Guy Called Gerald and Ben Simms.
• Optronica promotes the work of audiovisual artists and visual music; its activities encompass curating and organising events with audiovisual performances, installations, screenings, commissioning work and releasing DVDs.
• "Optronica's cutting-edge fusion of music and cinema offers a dazzling vision of the future" - Time Out
FULL DVD TRACKLISTING:
FRESH BREAKS:
01. TIMELINE
02. FRESH BREAKS
03. KLIK
04. BOOP
05. THE BIG DEAL
06. ONE PICTURE
07. LIKE IT
08. DCA
09. SWING'IN
10. MADISON
11. THAT MUSIC
12. SCEANCE
13. DIAL
14. 15 YEARS
15. BURN
REMIXES:
01. DCA – TWO LONG PEOPLES
02. KLIK – MAX COLE
03. NLDX – A GUY CALLED GERALD
04. FRESH BREAKS – BEN SIMMS
BONUS VJX, VJS DIRECT:
01. COVERBAND 1
02. INTERVIEW
03. COVERBAND 2
04. POLICE DEPT
05. COVERBAND 3
-!- KOFFEE
-!- POWER
DVD XTRA:
01. AQUA BEAT*
02. GO BEAT*
03. SMOKIN BEAT*
04. FLUX BEAT*
05. THE DANCE BEAT*
06. AV KUTS 1*
07. AV KUTS 2*
08. AV KUTS 3*
* DVJ BONUS [ALSO AS FILE FORMAT]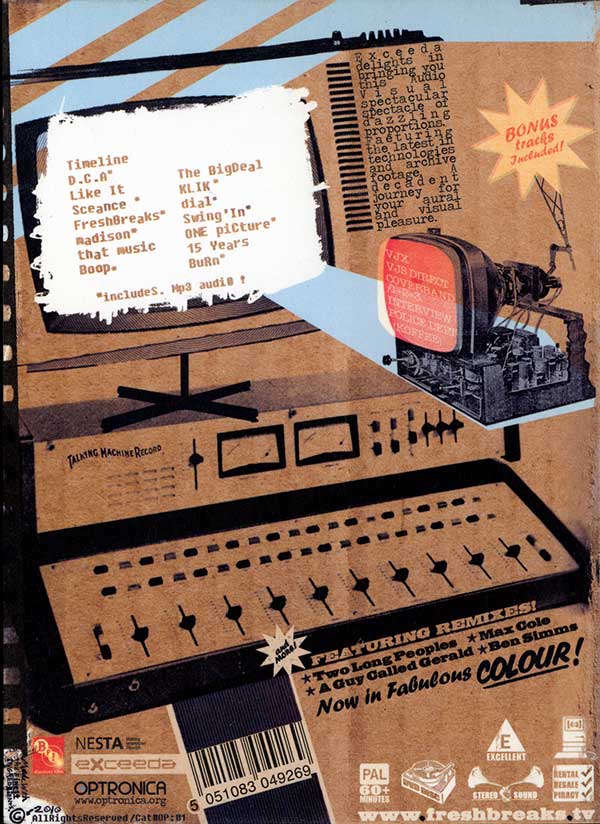 Exceeda - Fresh Breaks - UK DVD - Back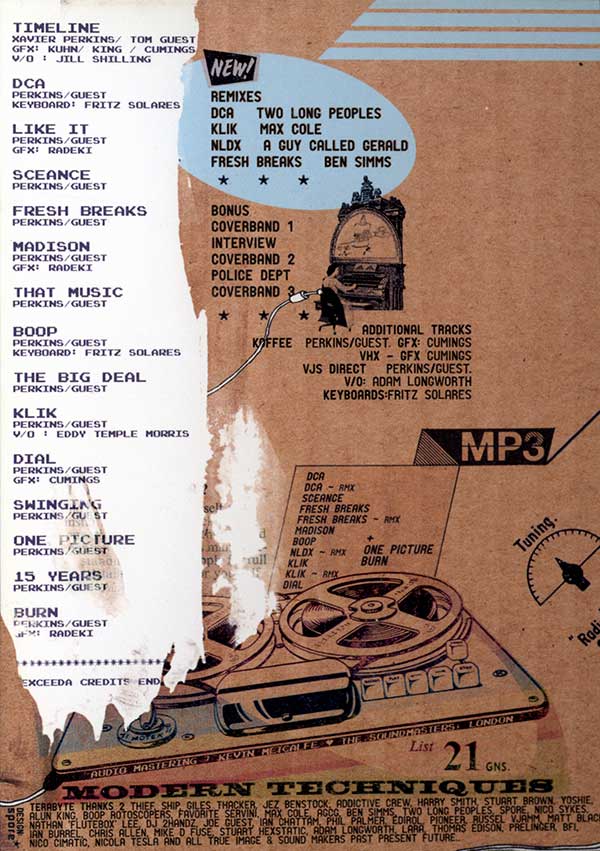 Exceeda - Fresh Breaks - UK DVD - Inner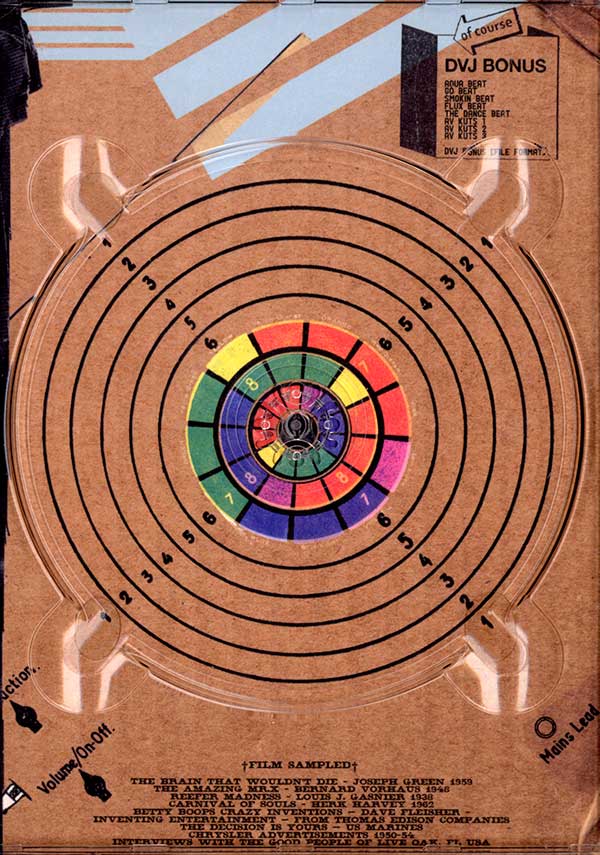 Exceeda - Fresh Breaks - UK DVD - Inner