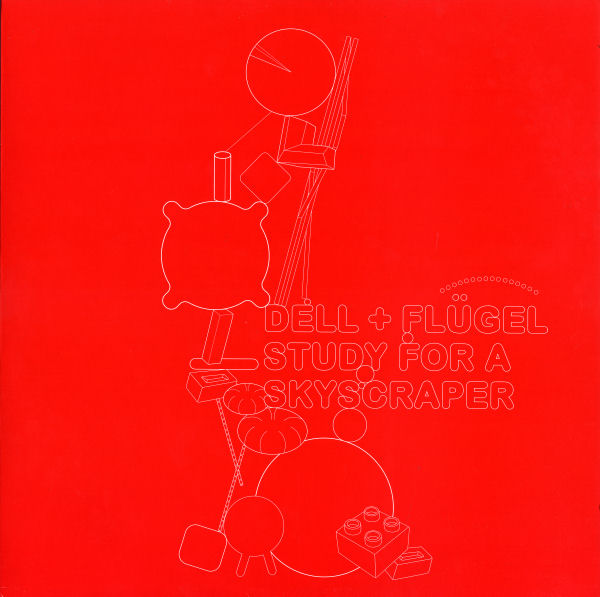 Dell & Flügel - Study For A Skyscraper
DE2006 12" Single; Laboratory Instinct: LI09EP

Tracks:
5:06 Study For A Skyscraper (A Guy Called Gerald Infusion Mix)
Released:

11th April 2006.
Credits:
Remixed by A Guy Called Gerald.
Comments:
"A Guy Called Gerald contributes a remix for Christopher Dell and Roman Flügel's Study For a A Skyscraper EP. The mix is what he calls a "drop-tech infusion" of Dell and Flügel's entire album. Out 10th April on Laboratory Instinct www.laboratoryinstinct.com"
"If you liked the recent Dell and Flügel album on Laboratory Instinct as much as me, you will love this new record, good vibes with added jazz influences and a new breed Gerald mix for the floor. Vibraphone player Christopher Dell joins forces with Roman Flügel the producer also known as Acid Jesus and Alter Ego here, the first and second tracks "4 Door Body Cell" and "Study For A Skyscraper" remind me of the jazzual inclines of the first N.S.I. 12" on Cadenza and the new Koss record on Mule Electronic. The Study For a Skyscraper track is easily the most jazzy, and both tracks are exclusives not featured on the Superstructure LP. The A Guy Called Gerald Remix of Study for a skyscraper removes itself from the jazzier influences and heads off down the road of the new German sounds, showing Mr Simpson at ease with the new minimalist tendencies. The best tracks for me are the Dell and Flügel original mixes, brilliant jazzy workouts and with the input of Christopher Dell, it has a depth to it that the Gerald version should match on the dancefloor. Winner.... "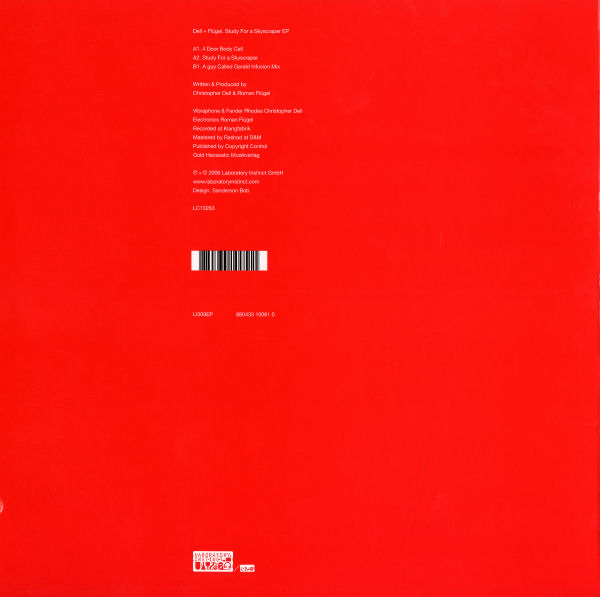 Dell & Flügel - Study For A Skyscraper - German 12" Single - Back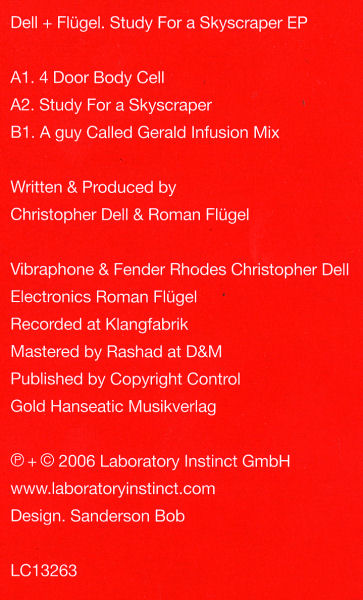 Dell & Flügel - Study For A Skyscraper - German 12" Single - Credits
Dell & Flügel - Study For A Skyscraper - German 12" Single - Side A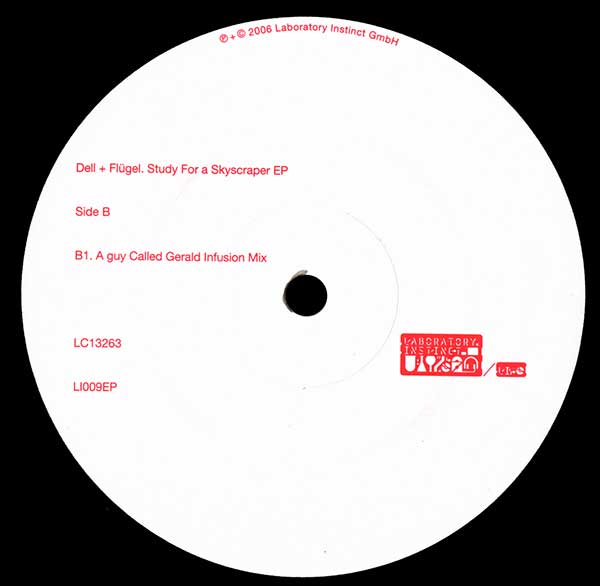 Dell & Flügel - Study For A Skyscraper - German 12" Single - Side B