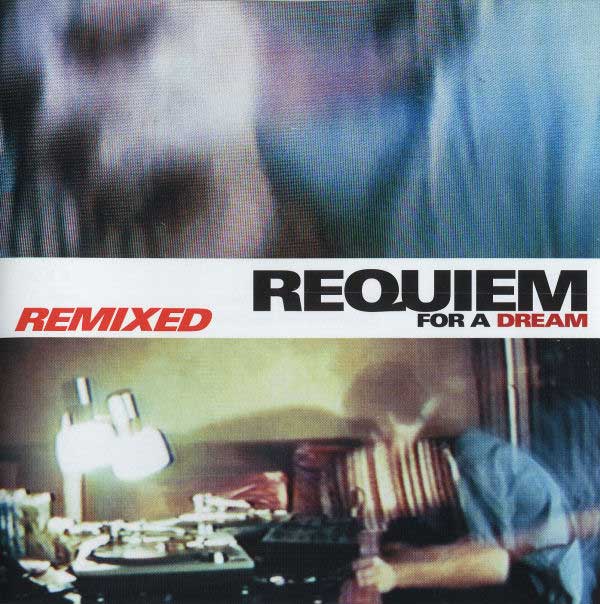 Clint Mansell - Requiem For A Dream Remixed

US 2002 CD; Thrive / Sire: 90703-2

5:22 Clint Mansell - Body & Fear (A Guy Called Gerald Mix)



Released

:

22nd October 2002.



Credits:

Additional Production and Remix by A Guy Called Gerald.

Comments:

A Remixed version of the 'Requiem For A Dream' soundtrack including Gerald's remix of 'Body & Fear' (by Clint Mansell, ex-Pop Will Eat Itself, although this isn't made clear from the credits)!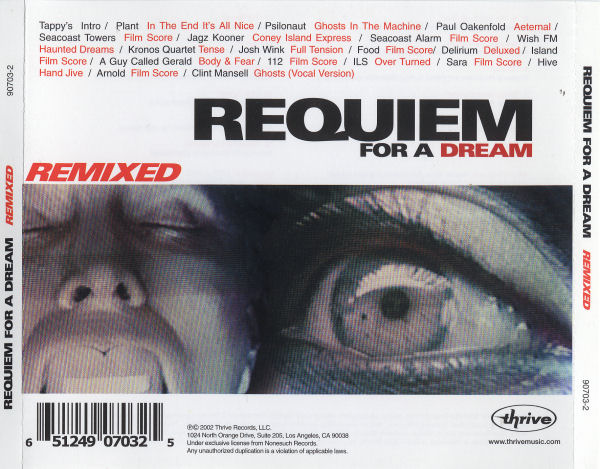 Clint Mansell - Requiem For A Dream Remixed - US CD - Back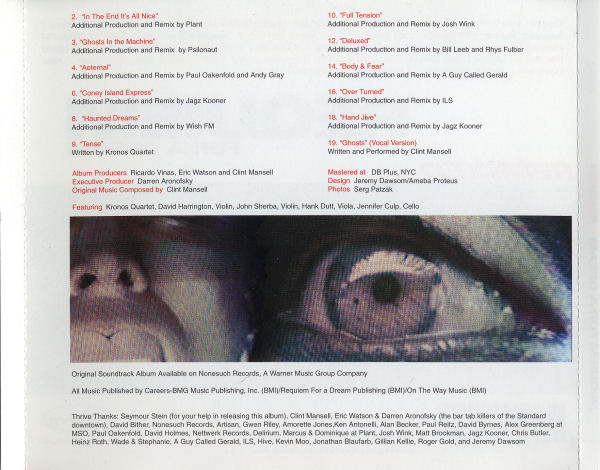 Clint Mansell - Requiem For A Dream Remixed - US CD - Credits

Clint Mansell - Requiem For A Dream Remixed - US CD - Sticker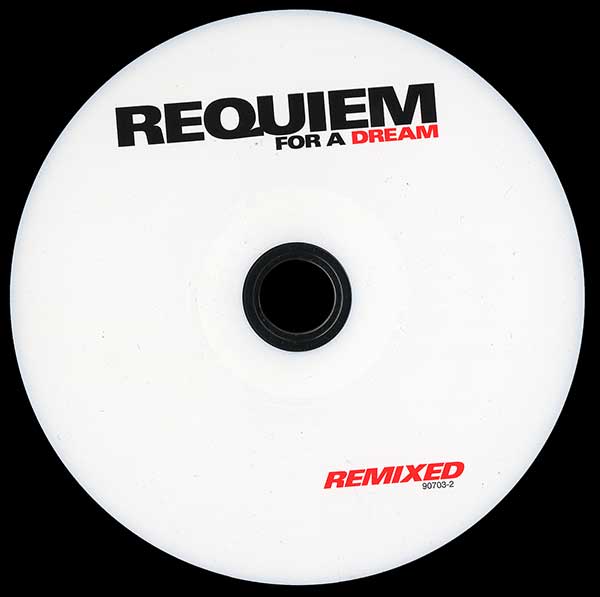 Clint Mansell - Requiem For A Dream Remixed - US CD - CD