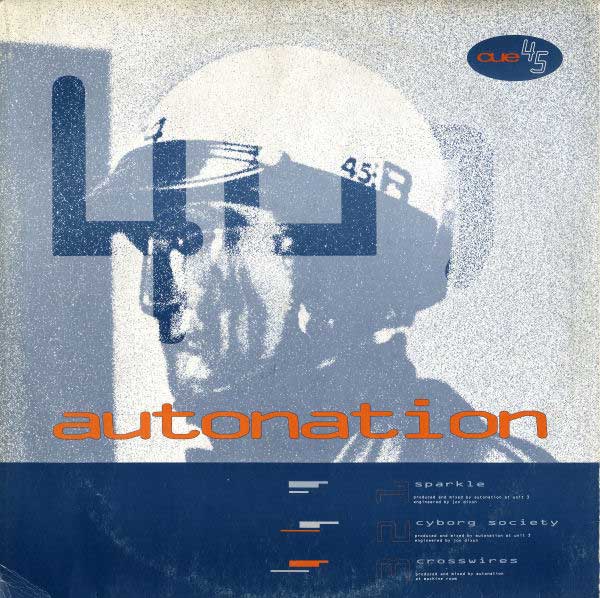 Autonation - Cyborg Society EP
UK 1991 12" Single; Cue Records: TCUE 009
?? Crosswires (featuring A Guy Called Gerald)

Released:

October 1991 (Reviewed in Mixmag Update 207 - 24/10/1991, and 208 - 31/10/1991).
Credits:
Featuring A Guy Called Gerald. Produced and Mixed by Autonation at Machine Room.
Reviews:
TBD.
Comments:
Autonation is a pseudonym for Dave Campbell, who recorded several tracks with Gerald at his 'Machine Room' studio in Manchester back in 1991. The only one of these tracks to receive an official release is 'Crosswires', featured on this 1991 release on Cue records - 'Cyborg Society' EP, although Gerald's involvement isn't mentioned anywhere on the release, bar his recording studio - 'Machine Room' (confirmed in an e-mail exchange with Dave Campbell).
A future Dave Campbell release, using the name 'Xtro', was released on Gerald's old Juice Box record label as 'JB002': Xtro - 'Toys'; a record which is very rare nowadays, as there weren't that many produced.
Mixmag Update (No 211, 21/11/1991):
"That Guy Called Gerald newie is a welcome return for Manchester's finest. The man who used to leap out of bed at night to whack down ideas on tape. Obviously a few sleepless nights here. Rumour has it, mind, he's responsible for the B Side on Autonation, too. Just don't say we told you."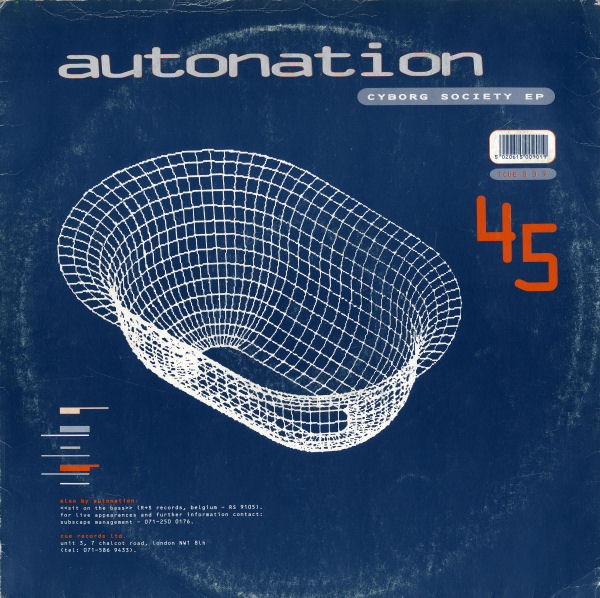 Autonation - Cyborg Society EP - UK 12" Single - Back

Autonation - Cyborg Society EP - UK 12" Single - Credits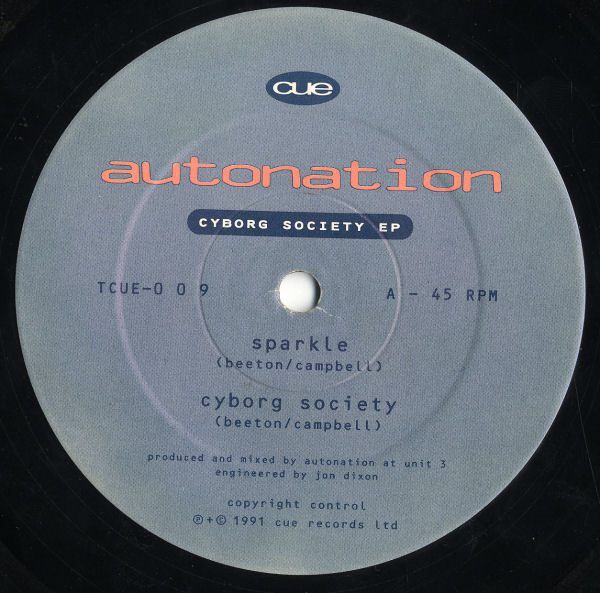 Autonation - Cyborg Society EP - UK 12" Single - Side A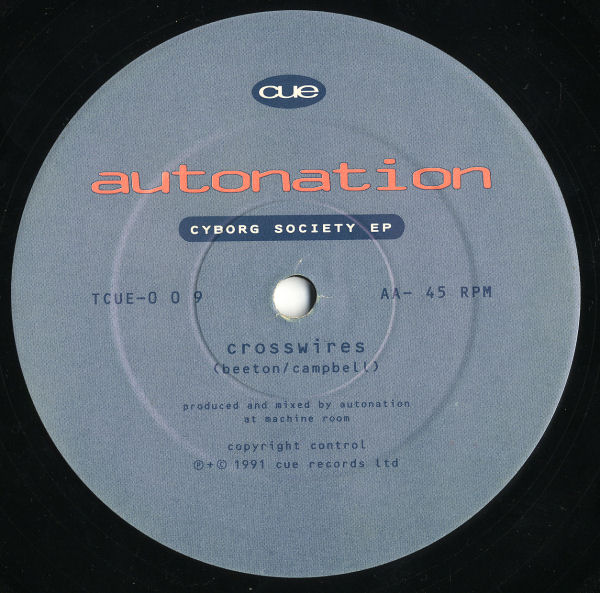 Autonation - Cyborg Society EP - UK 12" Single - Side AA